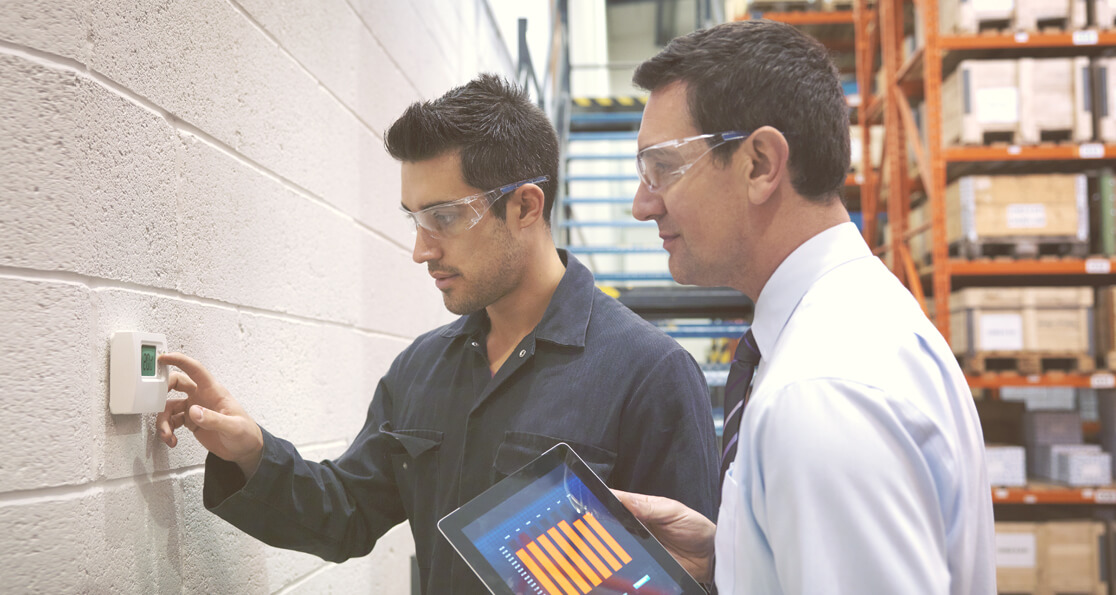 It's no secret that the Internet of Things (IoT) will transform enterprise business and industry. Gartner says 6.4 billion connected things will be in use by the end of this year—and it forecasts there will be 20.8 billion Internet-connected things by 2020. From smart light bulbs and automated building systems to digital signage and way-finding apps, the potential for IoT to transform the enterprise is massive.
But in this exuberance, a few things are overlooked. First, IoT is more than the thing itself, be it an environmental sensor, location beacon, payment device or myriad other types of devices. IoT is also the connectivity, the software smarts in the cloud, and the big-data analytics, that when combined, will deliver on the promise of lowering operating costs, increasing productivity and expanding to new markets.
Second, while there's lots of buzz around connected devices for consumers—fitness trackers, surveillance cameras, smart clothing and the like—the industrial sector is far more transformative.
Industrial-strength IoT
Many manufacturers, utilities and other industrial enterprises have a rich history of process automation and remote monitoring and controls. But these systems toiled in relative isolation. By IP-enabling the sensors, controllers and other industrial devices, they can collect and send back massive amounts of data to be analyzed. These deployments are often considered "brownfield," because the IoT systems are created on top of the legacy systems. (Deployments of new connected devices and systems are considered "greenfield.")
IoT has caught the imagination of manufacturers and other process-oriented industries. For example, I recently spent some time with a concrete manufacturer in Australia that is exploring the power of IoT systems to improve their automated processes. Today they use process automation to adjust concrete formulas to produce different grades of concrete independently at each of their manufacturing sites. They have no central real-time view of their total concrete output. Instead, each sites output is manually collated and reported days or even weeks later. By monitoring production quality as well as environmental conditions in real time, and tie that in with customer demand, the company could manufacture more efficiently.  Here is an example were performing some computation and analytics at each manufacturing location and sending this back to head office in real-time provides insights about their production processes not previously possible.
I also spent time with a transport company. In Australia, as in many other countries, trucks have "black boxes" that monitor speed, driving time and distance. When the trucks return to the depot, technicians have to manually download the information from each box. But the addition of an in-vehicle connected device, as well as hooks into its fleet management software, and now the company has information about all of its trucks in real time, handily displayed on a map. Beyond knowing the location of all trucks all the time, data about the trucks can be factored into predictive maintenance. But the implications go beyond just the trucking company. As connected car solutions become more widespread, it could even create a broader market for usage-based insurance.
The edge must get smarter
The insight of an IoT system depends on the connected devices collecting data and analyzing it for insights. That often conjures up an image of data from many thousands of sensors flitting up to the cloud for analysis, which sends instructions back down. But in many cases, there's no reason to send all of that sensor data up to the cloud. Rather, in many IoT deployments, the data will be analyzed locally, allowing faster reaction times and less load on the network.
That's giving rise to the concept of edge compute. We're going to see the rise of an intelligent edge network. Imagine buildings outfitted with edge compute devices that can process and analyze the data for immediate decision-making but also send relevant data to the cloud for further analysis. Decisions, such as automatically adjusting the mix for concrete based on environmental conditions and the customer's order, can be done locally and in real time, while bigger picture analysis and insight can come from the aggregation of data from different locations and over time.
M
Tags: