Internet connectivity and tablets today are for K-12 schools what chalkboards, books, and paper were 20 years ago. Evolving digital curricula, Common Core, online assessments, and cloud-based tools for learning and collaboration has K-12 schools looking for network solutions built to meet the changing needs of students, teachers, and the community. From better education for tomorrow's leaders to an ever-increasing array of cost-saving efficiencies, school districts whether small or large require always-on connectivity.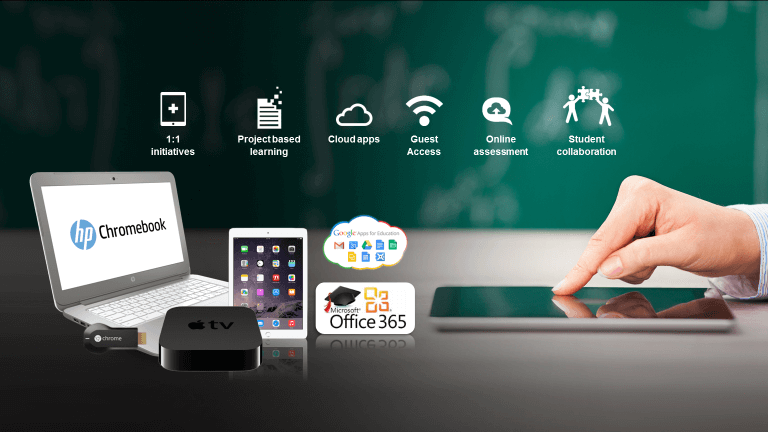 To keep pace with the growth of mobile devices, streaming media, and 1:1 initiatives in the classroom, Hoosic Valley Central School District and Ledyard Public Schools recently deployed Aruba's mobile-first infrastructure to deliver secure, campus-wide connectivity to students and teachers. Along the way, both school districts achieved a significant boost in performance while simplifying network management and eliminating unplanned downtime.
Hoosic Valley makes the grade with a rightsized Aruba network
Hoosic Valley, a small school district in upstate NY, has three campuses with more than 1,000 students and staff. The systems administrator came to Aruba looking for a mobile-first infrastructure that could support new eLearning tools, streaming media, and BYOD as well as a future expansion of online testing. With a limited budget and a reliance on government grants to complete the project, the district was conscious of the need to keep costs to a minimum without compromising requirements.
For the converged campus network, Hoosic Valley deployed Aruba Instant 802.11ac Wi-Fi access points with the latest multi-gigabit wireless technology in all three buildings and Aruba 2920 switches for scalability and performance. Where Aruba stood out above the competition was significant cost saving, ease of management for both the wired and wireless network using Aruba Airwave, and the integration of the district's firewall with Aruba Instant access points to proactively identify network threats.
The increased network capacity and expanded connectivity have led to increased productivity for staff and an enhanced learning experience for students. And the district saved money by reducing network support costs by 50 percent.
Ledyard Public Schools upgrades LAN and Wi-Fi with expanded E-Rate funding
Ledyard Public Schools, with six schools and just over 2,400 students in rural CT, looks for every opportunity to stay ahead of the technology curve. When the U.S. federal government expanded its E-Rate funding program, the school district immediately jumped on the opportunity to modernize its network infrastructure.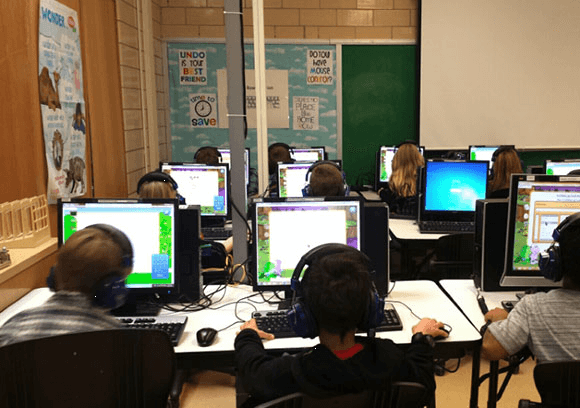 To prepare for 1:1 computing, Ledyard deployed a pervasive enterprise Wi-Fi network that included Aruba 802.11ac access points and 7200 Series Mobility Controllers, all managed with Aruba Airwave network management. Ledyard deployed Aruba 5400 Series and 2900 Series switches to provide a better mobile-first campus experience.
The district can now provide a uniform wired and wireless experience for administering Common Core and other online assessments while Airwave makes it easy to troubleshoot and optimize the Wi-Fi network and manage access by user group.
Learn more about our Primary Education networking solutions. 
Hoosic Valley Central School District case study.
Ledyard Public Schools case study.