I was recently having a conversation with a friend who has worked in the hotel industry for over 20 years.  In a very short time, it seems guests have come to expect pervasive Wi-Fi that is fast, free and easy to access.  They are demanding that Wi-Fi work perfectly everywhere on hotel property.  Seems easy enough right?
However, if you take a moment to consider that most guests now travel with an average of five devices - mobile (personal and work), laptop, iPad, Bluetooth speaker, you can see that the situation can get complicated.  Suddenly, a hotel with 1,000 rooms can have 5,000+ devices accessing their network at the same time.  Speed and bandwidth can quickly become issues.  For hotels today, Wi-Fi issues are the number one source of guest complaints.
As the Customer References Manager at Aruba, a Hewlett Packard Enterprise Company, I engage with customers and learn about how our solutions help them.  It's fun to see how hotels are turning this problem into revenue generating opportunities that delight guests with Aruba Wi-Fi solutions.
More than a million guests a year stay at The Grand America Hotel and Resorts each year.  Not long ago, good wireless coverage was all the hotel needed.  As tech saavy guests began bringing additional devices and connecting simultaneously in various meeting and conference spaces, device densities began to prove problematic - the existing Wi-Fi network could no longer handle skyrocketing mobile device densities and accompanying demands.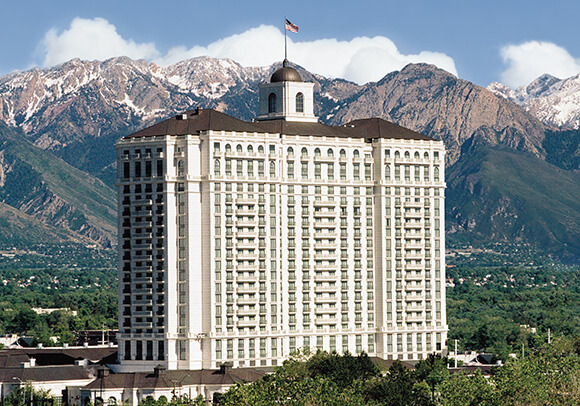 Specializing in top-notch conference events for tech saavy participants, the Grand America IT team sought a flexible, high-density enterprise WLAN they could leverage to generate additional event revenues that would yield an 18 month ROI.
The solution included Aruba 802.11ac indoor access points (APs) and 7200 Series Mobility Controllers to provide high-performance, high-density connectivity for 100,000 square feet of meeting and event space.  To optimize Wi-Fi experiences, the hotels invested in Aruba's network management tool, AirWave.
To learn how they have delighted their guests with Aruba Wi-Fi, read the case study
For a hotel geared towards business travelers, the Radisson Blue, Media City Dubai IT team knew that fast, easy and reliable connectivity was high on the list of expectations for its guests.
Based on guest feedback received via its guest survey, the hotel realized that it needed to upgrade its wireless network in terms of both performance and coverage.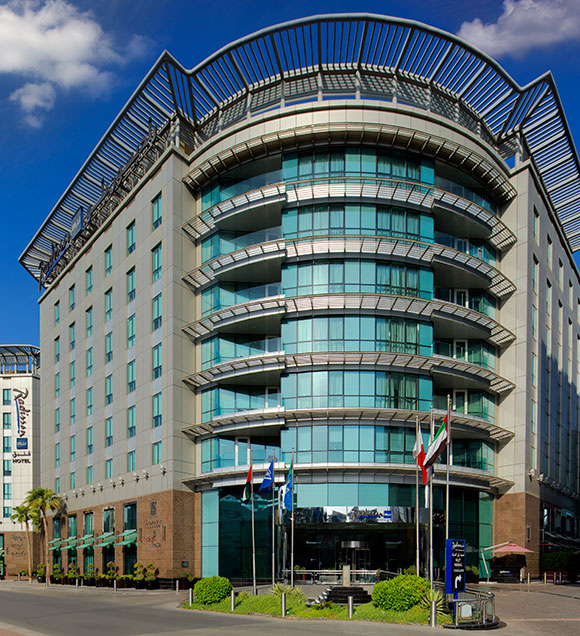 Aruba's team of network professionals conducted a detailed site survey and determined that while 802.11ac solutions would be required to support high density environments such as meeting rooms and public areas, its 802.11n solutions would be sufficient for coverage in guest rooms.
Two outdoor terraces, alone, regularly host up to 200 and 400 people respectively so the solution had to be capable of managing high volumes of simultaneous connections.  The hotel deployed a solution that included 802.11ac and 802.11n indoor and outdoor AP's, 7200 Series Mobility Controllers and AirWave for network management.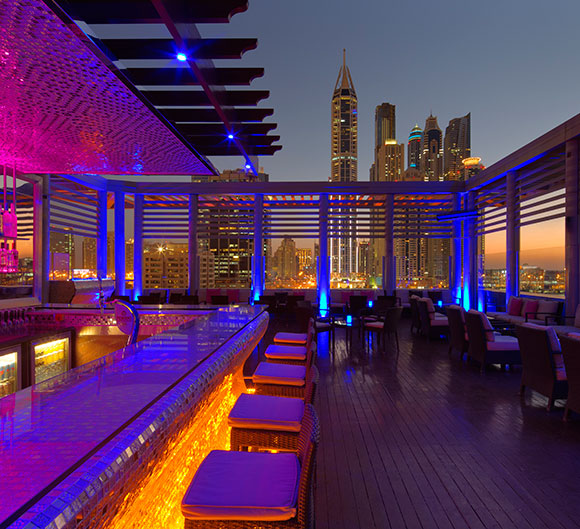 The positive impact that the new Aruba solution had on guests was instantly noticeable. There has been a 90-95% reduction in the volume of IT help desk phone calls.  In their most recent 'Medallia' survey, ratings for Wi-Fi connectivity improved from 7 to above 9, on a scale of 10.  Learn about the solution that's resulting in positive customer reviews by reading the case study.
Learn more about how Aruba Wi-Fi solutions for hospitality can help you delight your guests.