Retailers will descend upon New York City next week to attend the National Retail Federation's Big Show and there is no doubt that technical solutions – IoT, associate devices, interactive mirrors, data analytics and others – will be on the forefront of many minds and the topic of multiple sessions and discussions.
At NRF, retailers will seek ways to transform the in-store experience to not only attract new customers, but also to find new ways to retain existing customers. Many times, this means transforming to a smart-digital store approach that engages shoppers and personalizes their experiences, while providing improved operations and insights to different business units across the organization.
Aruba, a Hewlett Packard Enterprise company, will be at NRF (booth #3165), featuring solutions (see below) that will help retailers ensure a network foundation for the next decade, facilitating their efforts to deliver on shopper expectations and succeed in a very competitive marketplace.
An Access Point (AP) Should Deliver More Than Connectivity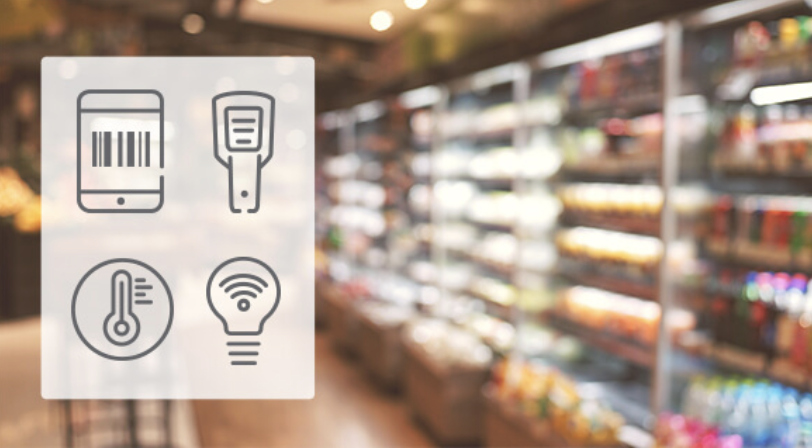 Retailers are increasingly using the same network for front- and back-of-store connectivity, further necessitating fast, secure connectivity. But a next-gen network should go beyond connectivity and be adaptable for additional use cases today and future use cases for tomorrow, without the concern of a total network refresh. Aruba is evolving its network solutions to support the needs of retailers today, including next-generation Wi-Fi 6 access points, partnerships with market-leading retail IoT providers, and simplified management for store connectivity—all with strong security built in.
Aruba's latest APs are designed to meet the demands of the smart-digital store and are an ideal IoT platform. With integrated Bluetooth 5 and Zigbee-capable radios, Aruba Wi-Fi 6 APs make it easy to leverage the infrastructure and software to support digital initiatives such as electronic shelf labels, wayfinding, traffic flow pattern analytics, smart cameras, environmental sensors, wireless door locks, asset tags and other IoT devices. The APs have a USB port to easily add new radios and connectivity to support other IoT solutions. The new Wi-Fi 6 (802.11ax) technology also improves the performance of the entire network. Multiple clients can transmit simultaneously, increasing network capacity by up to four times compared to Wi-Fi 5 (802.11ac). Target Wait Time, a new Wi-Fi 6 capability, can extend the battery life of IoT devices.
Feel Confident with a Field-Proven Technology Ecosystem
Retailers need technology solutions that just work, so they can focus on their business, not integration and troubleshooting. Aruba has established partnerships with leading IoT providers to ensure fully tested and interoperable solutions so retailers can gain the full business value of their technology investments sooner.
Many retailers rely on Zebra barcode readers, point of sale, printers and other mobile compute devices across their operations. Zebra and Aruba have eliminated the guesswork when it comes to deploying joint infrastructure solutions. Zebra devices are automatically detected and set up with the appropriate access policies and traffic segmentation. Certified interoperability and documented reference designs enable faster deployment and enhanced operational reliability.
Retailers are exploring electronic shelf labels (ESLs) to dynamically price items based on demand, track the shelf-life of items, eliminate out-of-stock items with automated ordering, and reduce labor costs associated with managing pricing. ESLs from SES-imagotag, SoluM and Hanshow can leverage Aruba APs already deployed in stores, which eliminates the need for an AP rip-and-replace or buying additional gateways. Aruba APs are automatically connected to the wired network without the need for VLANs, which simplifies deployment. The wireless connection is secure and reliable.
Manage Distributed Locations With One Solution
Managing connectivity for hundreds or thousands of stores is an ongoing operational challenge, but Aruba is making it easier to connect and manage distributed retail networks.
Aruba's Software-Defined Branch (SD-Branch) solution combines wireless, wired and WAN infrastructure with management capabilities to maximize network performance and minimize operational costs. Cloud-based management simplifies the deployment, configuration and management of retail locations while SD-WAN capabilities assure always-on connectivity. If the primary WAN link fails, traffic is automatically routed to a secondary LTE connection, enabling transactions and applications to continue without interruption.
The most recent announcement to the SD-Branch solution includes an advanced threat detection and intrusion prevention capabilities, integrated in the Aruba Branch Gateway, protecting against the barrage of sophisticated cyberattacks. This expansion of Aruba's unified branch defense capabilities provides unique, identity-based attack detection and intrusion prevention to deliver zero trust in-store network security.
An Intelligent, Secure Foundation
With Aruba, retailers can count on a secure infrastructure, too, even as risks evolve. In a highly distributed retail environment, with smart-digital stores, security policy management might seem complex. But it doesn't have to be.
As retailers embrace IoT, security is paramount. Aruba ClearPass Device Insight simplifies device onboarding using machine learning discovery methods to identify and profile a wide range of device types (shopper's smartphones, sales associates' tablets, etc.). Machine learning will also understand behavior and other contextual factors over time to help profile new devices as they come on to the network.
Once devices are connected, policies must be enforced so that the network and data remains secure. Aruba's Dynamic Segmentation solution is an easier way to centrally and consistently manage security policies across wired and wireless networks, reducing the risk of policy gaps and human error, and improving network availability and compliance.
Take the Lead in 2020
Retail has never been more competitive, and new technology enables retailers to create innovative customer experiences and increase operational efficiency. With Aruba's network and security solutions, and field-tested eco-system partners, retailers can build smart-digital stores that deliver amazing consumer experiences, simplify IT operations and drive profitability.
Come by NRF booth #3165 to see Aruba solutions in action.
Tags:
AP-510
AP-530
AP-550
ClearPass Device Insight
Dynamic Segmentation
Gerri Hinkel
IoT
NRF
retail
SD-Branch