Kids today, whether they are in their fourth year of university or just entering kindergarten, have grown up with a device in hand. They will accept nothing less than to be constantly connected, no matter where they are and what they're doing. It's not just a fear of missing out – it's also the instantaneous access to food, directions or whatever they need at the moment. When they're at college, that expectation doesn't change. Fast, flawless Wi-Fi is essential whether students are reviewing videos of their lectures, collaborating with others on a project, or engaging in a late-night Fortnite battle.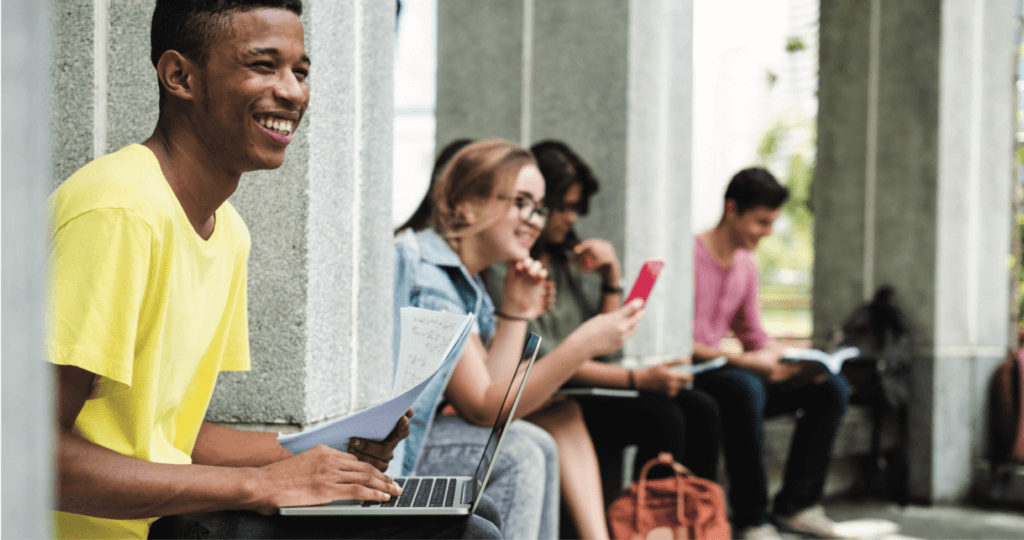 Many universities and colleges struggle to keep up with the exploding demand for great Wi-Fi. Wi-Fi is essential for student satisfaction, and with students are quick to air their grievances on social media, bad Wi-Fi could impact student recruitment, retention and even the university's reputation. Secure wireless access for students as well as faculty, visitors and other constituents is clearly an imperative.
But that's not the only major change: The wired network, which once handled the bulk of the traffic load, has seen its role shift. Campuses may need fewer wired connections, but the importance and intelligence of the wired network remains critical to carry the Wi-Fi traffic as a single switch now connects a dozen wireless access points supporting hundreds of users.
eCampus News recently sat down with four higher education leaders to explore what it takes to create a fully integrated campus network that delivers an outstanding user experience. The IT executives at Grove City College in Pennsylvania, Indiana University, University of Arkansas at Little Rock, and Central State University in Ohio all shared a common motivator to upgrade their networks. Their wireless networks were aging and couldn't keep pace with the mobile expectations of today's student life and learning.
You can read the full report here.
Embarking on a Mobile First Strategy
Last year, Dr. Tonjia Coverdale, VP of IT and CIO at Central State University, led the charge to build a wireless network that would meet the needs and expectations of students and faculty at this historically black university. "Students and faculty expect to be able to interact with their mobile devices on campus, just as they do at home," says Coverdale. The college was pretty much starting from scratch when it came to wireless, and Coverdale was determined to deliver a great experience. "We wanted to make sure we provided campus-wide coverage, indoors and outdoors," she says. The university has nearly 1,700 students, most of whom live on campus.
Aruba delivered the mobile first experience that the Ohio university – and the other three institutions in the eCampus News report— sought. With an Aruba network, these four colleges and universities are assured of unified wired and wireless access, seamless roaming, enterprise grade security and an always-on network with the required performance, user experience and reliability to support the high-density client needs of classrooms and residence halls.
An Aruba network automatically optimizes RF channels, adjusts transmit power and tunes channel width using dynamic machine learning intelligence. The result is an optimally performance wireless LAN while minimizing the need for hands-on RF engineering.  And that means a better user experience with less work for the network team.
An Integrated Wired and Wireless Solution
"We were really looking for a partner that provided both the wired and wireless solution together," said Dr. Thomas Bunton, interim associate vice chancellor and CIO at the University of Arkansas at Little Rock. "The benefits of having a single-vendor wired-wireless network are pretty big." The university, which has a 250-acre campus, has nearly 2,000 students.
Having an integrated wired-wireless network also was critical for Grove City College, a Christian conservative college with 2,500 students. "The wireless and wired networks are absolutely synergistic," says DiStasi. He is a firm believer in users having consistent access rights, no matter how they access the network. "The end user couldn't care less if it's a wireless connection or a network jack."
Mark Spencer, manager of campus network engineering at Indiana University's Bloomington and Indianapolis campuses, agrees wholeheartedly. "If we can implement policies using the same policy management platform and the same policy configurations for wired and wireless, it obviously makes it a lot more efficient for us to do what we want security-wise," says Spencer. "Just as important, it gives users the same access experience, regardless of whether it's wired or wireless."
With an Aruba network, IT can ensure that policies are enforced consistently across wired and wireless network. And universities can create multiple separate secure networks, while using the same APs in the same physical location. That makes it possible, for instance, to support digital learning applications, financial systems, and visitor Wi-Fi on the same physical infrastructure, while ensuring that traffic from each zone remains completely isolated.
Learning Never Stops
An Aruba network delivers the reliability that the universities need. If the network goes down, it impacts teaching, research, food service, campus security, and much more. With Aruba, there's no single point of failure, so that in the unlikely event that a mobility controller does fail, all voice calls, video and applications continue to work without noticeable impact to the user.
Finding maintenance windows for network upgrades can be difficult in a university setting, but with an Aruba network, IT can upgrade the entire network operating system without any downtime.
APIs Reveal More Insights
Grove City College appreciated the strong value of an Aruba network, which was well suited to supporting the high number of mobile clients and explosion of IoT devices that the college is seeing.
DiStasi really liked the insights that Aruba's network analytics could bring to help the college meet its fast-growing mobile needs. "We're replacing our core switches with the new Aruba 8400 core switches because of faster throughput and management of the new switches is more API-based," says Vincent DiStasi, CIO and VP for IT at Grove City College. The team has deep visibility into the network, including RF health metrics, app utilization, device type and user data. This data can be easily integrated into other applications for analysis and monitoring.
Go Deeper
Read the eCampus white paper Getting Wired for a Mobile-First Campus: Voices from the Field.
Learn more about Aruba switches.
Download the solution brief for Aruba campus switches.