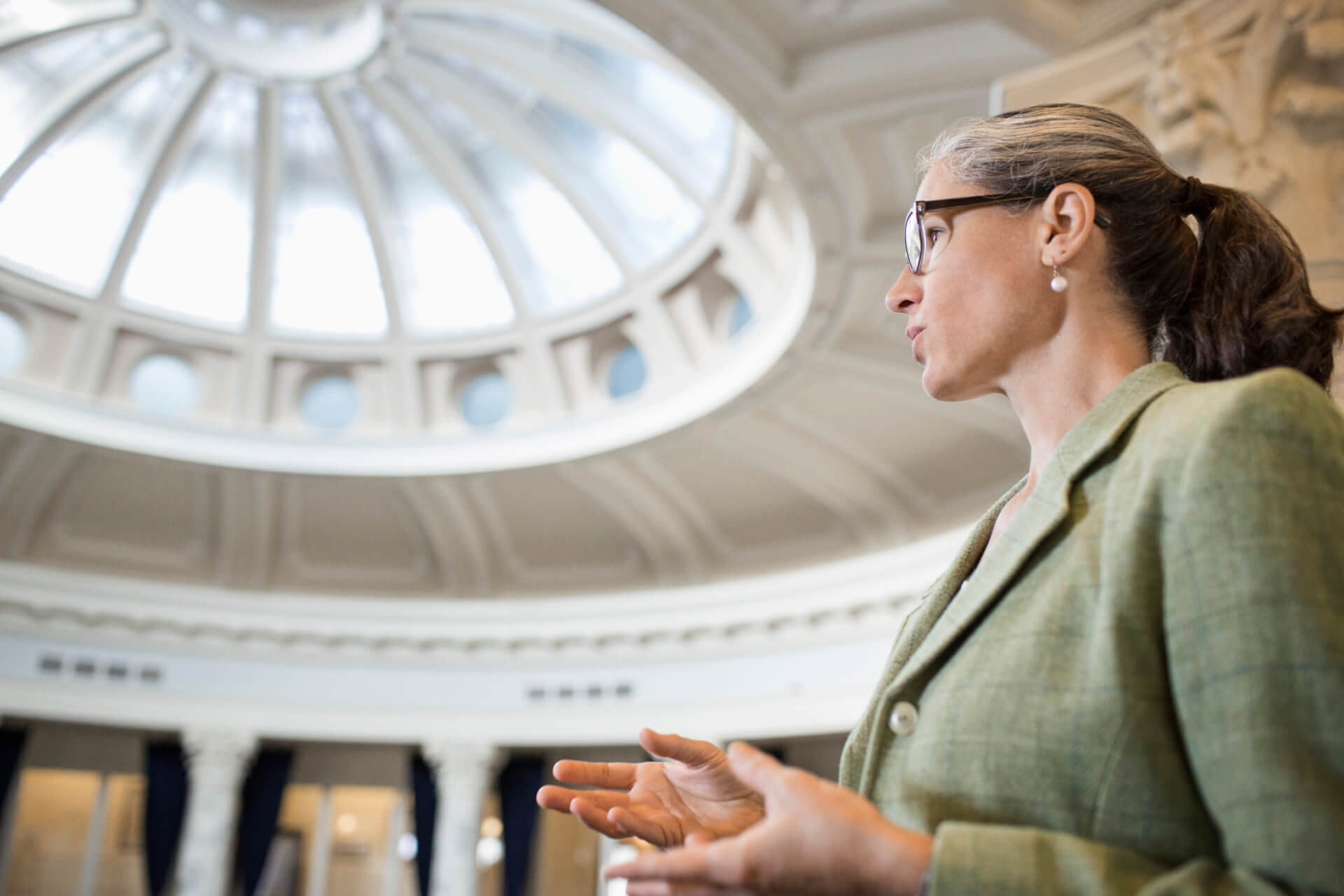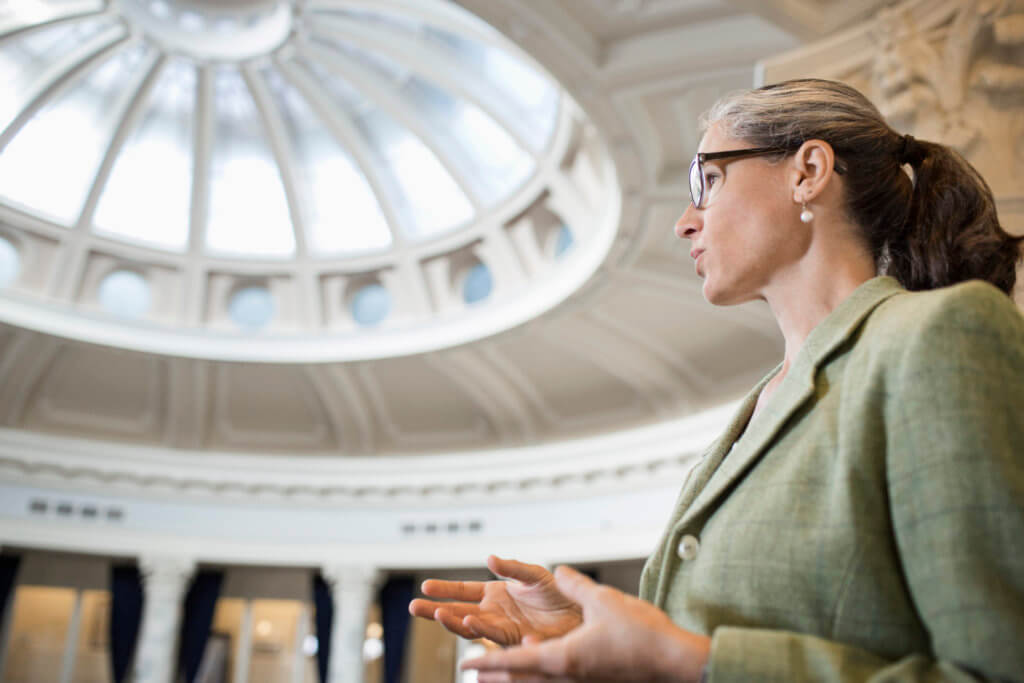 We're living in interesting times. I don't mean the current pandemic and the upcoming election. I'm talking about interesting times for wireless LAN technology. Wi-Fi is getting its biggest upgrade in 20 years, and it has profound implications for the Federal government.
Earlier this year, the FCC ruled to open up the 6 GHz band to Wi-Fi and other unlicensed uses. The new rules unleash a stunning 1200 MHz of spectrum for unlicensed use. Opening the 6 GHz band is one of the most consequential FCC decisions in the last generation, and the US has taken a global leadership role.
With 6 GHz, we're going to see Wi-Fi used in innovative new ways. For Federal leaders, now is the time to educate yourselves on the next-generation of wireless technology.
Expanding the Possibilities
The opening of additional spectrum—and the resulting creation of Wi-Fi 6E wireless LAN products—will be transformative for defense and civilian agencies as well as the commercial sector. Wi-Fi 6E is designed to deliver multi-gigabit, low latency communications—without harming the incumbent licensed users in the 6 GHz spectrum.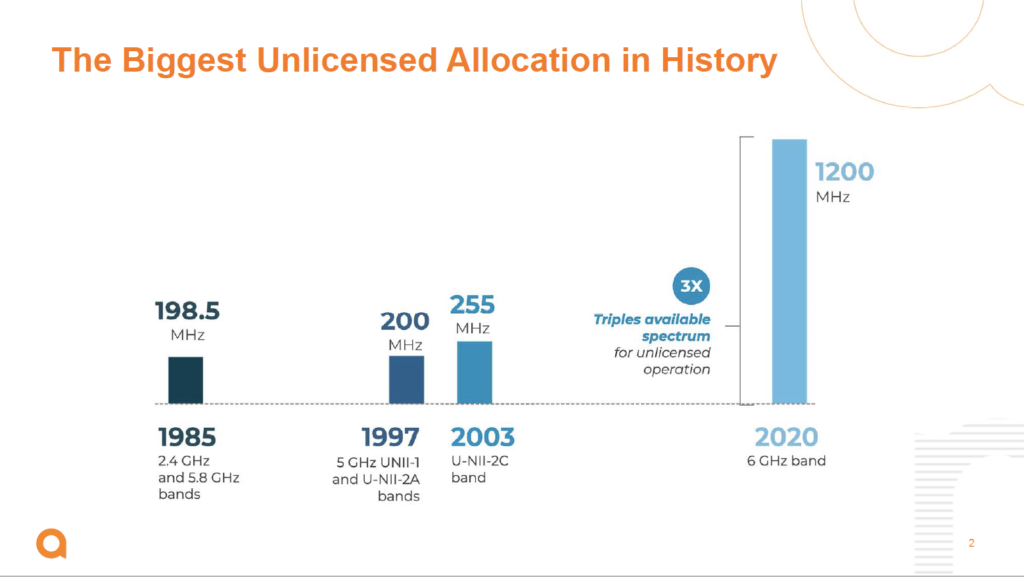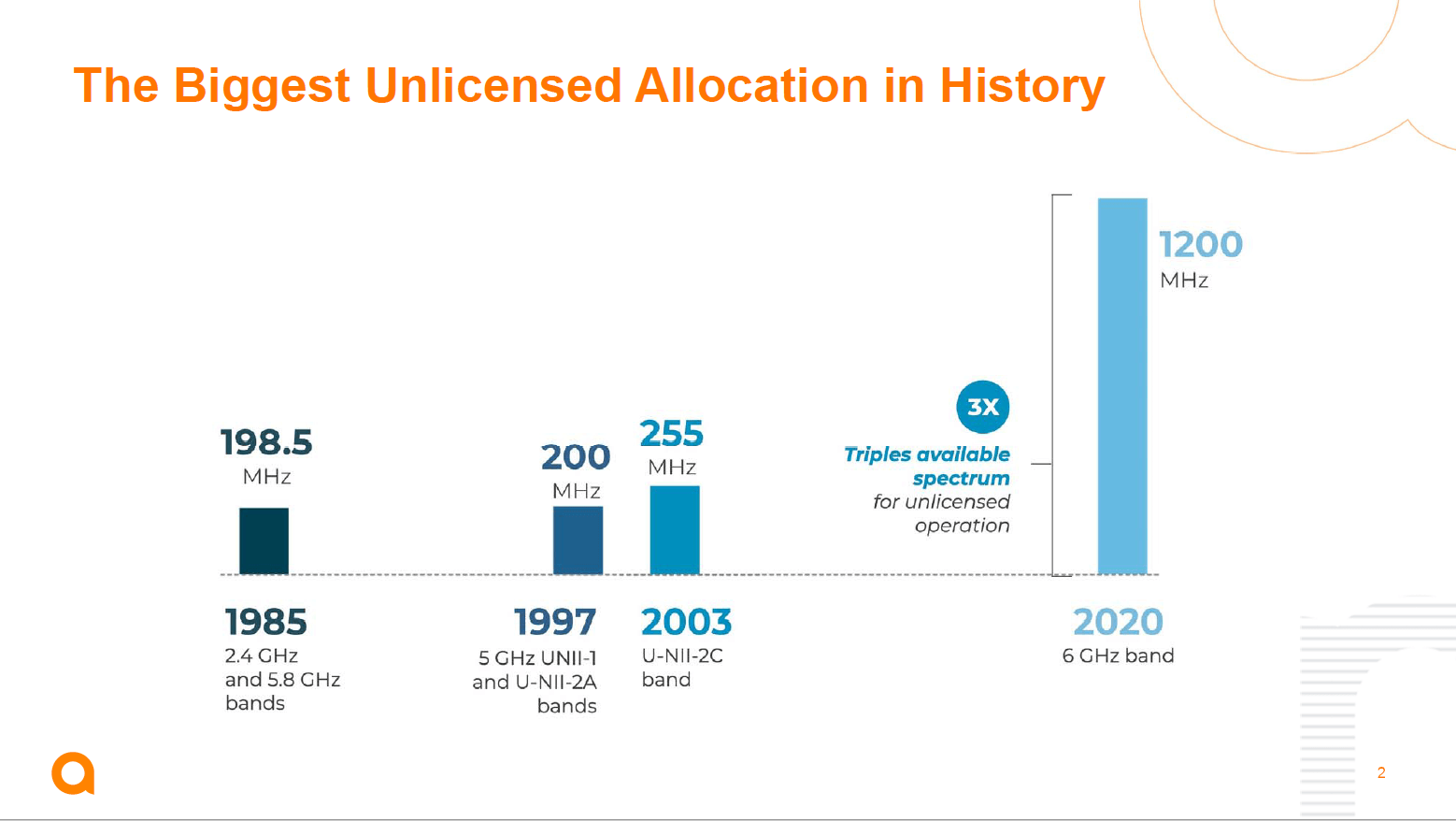 Before I go any farther, one note about the term "Wi-Fi 6E." Wi-Fi 6E isn't a new version of Wi-Fi. The name identifies Wi-Fi 6 devices that are equipped with the chips and radios needed to operate in the 6 GHz band.
Wi-Fi 6E is ideal for augmented reality/virtual reality (AR/VR) used in military and defense training exercises. Secure, low-latency Wi-Fi calling is assured. Intelligence, surveillance, and reconnaissance can be supported with high-definition video streamed from Wi-Fi 6E devices. Wi-Fi 6E can be leveraged for sensors and IoT that enhance base operations and provide safety and security.
What is Wi-Fi 6E?
The FCC's decision to open up the 6 GHz spectrum to Wi-Fi creates vast new possibilities, but the key is coexisting safely with incumbent users, typically licensed point-to-point microwave links and some fixed satellite systems.
Enter the Automated Frequency Control (AFC) system. APs using standard power levels can be used outdoors or indoors. But because of the power levels, this type of AP can present an interference risk to the incumbent users of the frequency. To mitigate that risk, standard power APs will be controlled by an AFC system. The process is similar to the way CBRS avoids interference with Navy radar and communications.
Under the AFC system, standard APs will query the AFC system, which is connected to the FCC's Universal Licensing System (ULS). The APs are also aware of their own location. The AFC will reply with available channels based on availability. The stakeholders are working collaboratively to finalize the AFC rules on interference resolution and equipment certification.
A low-power AP that is used indoors only and does not move is also described in the FCC ruling. Because the AP is low power and would not interfere with incumbent users, it does not require the use of the AFC system. The industry is also advocating for a very low power AP for mobile use cases, both indoor and outdoors.
Wi-Fi 6E is intrinsically more secure than previous generations of technology. With Wi-Fi 6E, WPA3 Enterprise or Personal is required for secure access and authentication, management traffic is encrypted, and transmission on open networks is also encrypted.
The Future Isn't Far Away
You may ask whether you should skip Wi-Fi 6 entirely and wait for Wi-Fi 6E products.
Commercial availability of Wi-Fi 6E products will happen quickly, even though the FCC recently issued its ruling. For Federal use, Wi-Fi 6E products will begin certification processes with the introduction of the enterprise-class products. Consumer and enterprise-grade products will soon be available. Consumer-grade low-power Wi-Fi 6E access points will come to market this holiday season, and we expect to see Wi-Fi 6E phones and laptops in the spring of 2021. Enterprise low-power APs will be available in the fall or winter of 2021, with the standard Wi-Fi 6E APs following.
Wi-Fi 6E is a milestone technology with a remarkable future, but deploying a Wi-Fi 6 wireless network today will serve your department or agency well for years to come. Wi-Fi 6 delivers a superior application experience, solid indoor wireless coverage, and great connectivity in crowded spaces. It's ideal for IoT systems. Don't delay those advantages for your next wireless project, but be sure to get educated now on the next generation of wireless.
Aruba has been a leader in offering secure Wi-Fi to government, and we continue to take a leadership role in Wi-Fi 6E.
Go Deeper
To learn more about the arrival of Wi-Fi 6E, watch the webinar, "Federal CTO Tech Talk: Say Goodbye to the Stone Age of Wi-Fi" by my colleague Chuck Lukaszewski, VP of Wireless Strategy and Standards at Aruba.
To learn more about 5G and Wi-Fi 6 in Federal, read my blog.