If your enterprise is embracing the emerging paradigm shift from a workplace based on vast cubicle farms to a model that's experience-focused, you're in good company.
Across the industry spectrum, we're seeing a move toward human-centric places as enterprises strive to meet rapidly changing expectations by modernizing their work sites to serve the specific ways their people want to work.
Understanding collaboration as multi-dimensional
Designing workplaces that help people do great things have been our guiding principle for decades, so at Herman Miller, we're excited about the transition to smart digital workplaces. We believe that a purposeful variety of settings, which range from quiet spaces for individualized work to various collaboration areas for interacting with colleagues, in person and from remote locations, is the way forward.
In our experience, ensuring your smart digital workplace contains the right settings, and not just the right amount of space requires transforming your workplace into an active participant in work experiences. This makes furnishings equally critical to IT infrastructure and smart building systems for designing environments that encourage productive, creative and innovative work.
To understand why let's take a closer look at the nature of collaboration. Rather than being a single type of experience, our research shows that collaboration occurs across a spectrum of team types. For example, a team tasked with innovation may be working together physically in a conference room, where the exchange of ideas is critical to accomplishing objectives and goals.
For such peer-based team physical interactions, we found that seating at a traditional conference table enables ideas to flow freely until one person stands up to go to a whiteboard or display. This simple action unintentionally causes that person to take immediate social command of the room, with everyone else halting their interactions and adopting a listening posture.
Naturally, this disrupts the flowing exchange of ideas among peers and impedes progress. In this case, the place is not aligned with the activities of the people.
Leverage research-based insights to maximize experiences
It no longer needs to be that way. To help companies design their smart digital workplaces around the way individuals work and teams collaborate, we've developed our Living Office framework. It combines human-centric design concepts with a suite of workplace solutions, enabling companies like yours to leverage our research-based insights and principles for empowering people and realizing goals.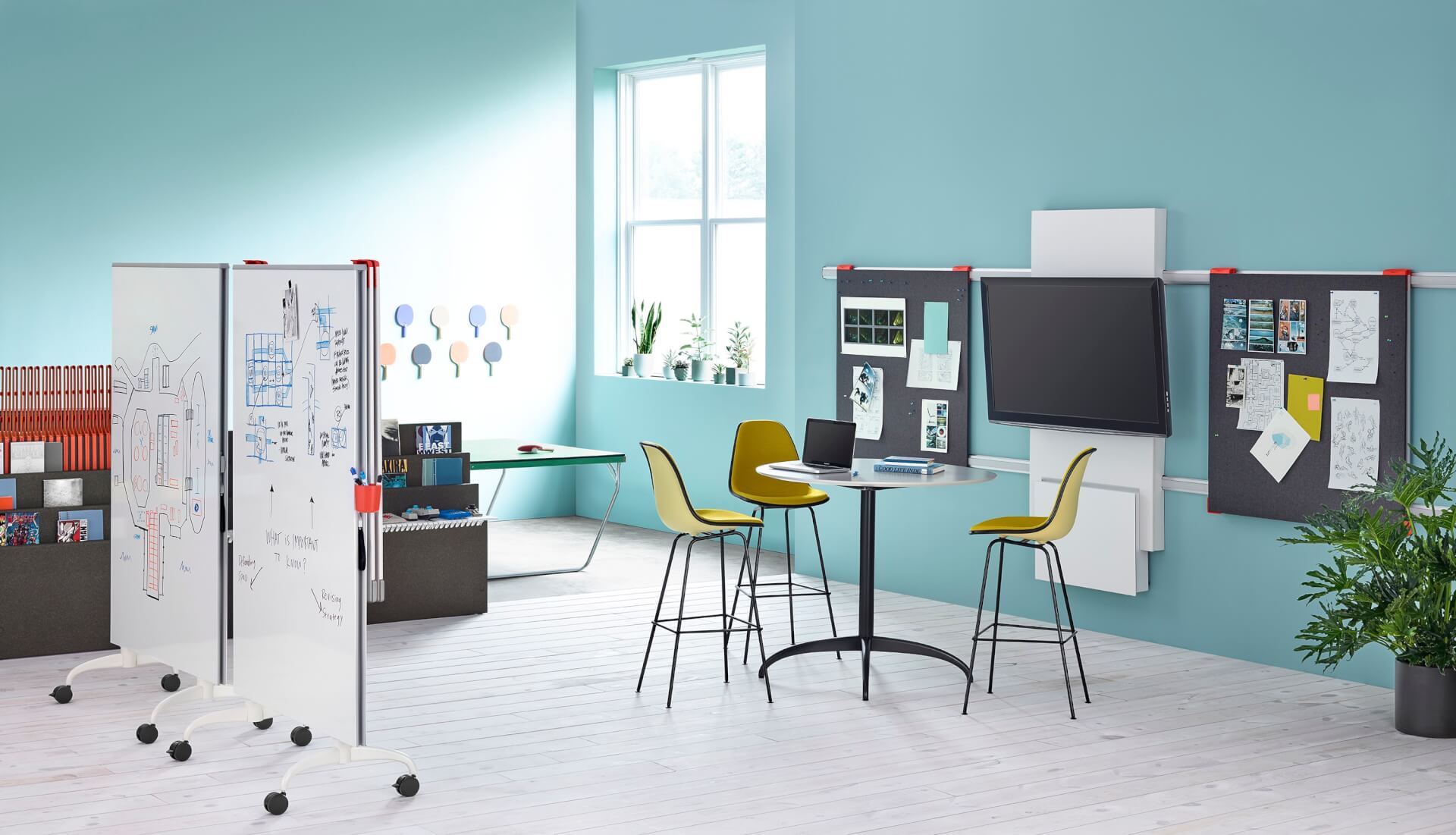 These solutions range from Living Office Settings, with fully integrated technology tools and furnishings like our standing-height collaborative Exclave portfolio, to the connected height-adjustable work areas in our Live OS line-up. These solutions and more are enhanced by participation in ecosystems like the ArubaEdge alliance.
We're eager to participate in the ArubaEdge partnership because we share the philosophy that creating experience-oriented workplaces depends upon combining advances in technology – which includes furnishings – with the cognitive sciences to help people engage with work in new ways.
Click here to learn more about Herman Miller's contribution to the ArubaEdge partnership for designing exceptional smart digital workplaces.
Collaborative ecosystem supports human-centric approach
To provide superior user experiences we're working with Aruba and its ecosystem in various ways. This includes engaging with ArubaEdge partner Robin to enable seamless reservations and check-in for free-address seating options and conference areas. A mutual partner of Herman Miller and Aruba, Robin utilizes Aruba's Meridian app platform SDKs and beacon technology to streamline and automate meeting room management plus enable turn-by-turn wayfinding for today's smart digital workplaces.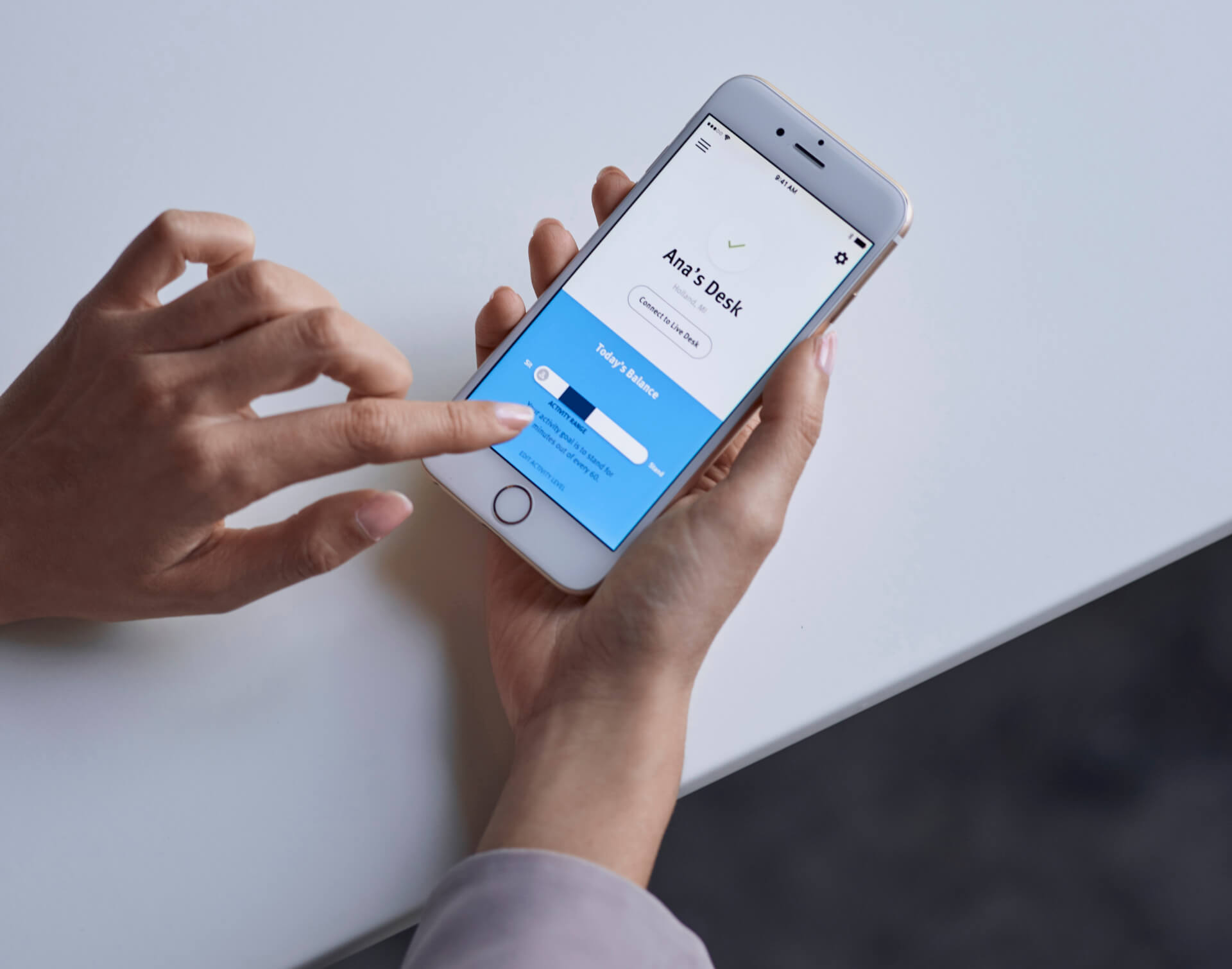 From an IoT perspective, our Live OS products are connected via a low-power wireless mesh network that connects to a gateway. As some of our customers explore IoT gateways running on their internal network, partnering with Aruba enables us to start to provide robust solutions for them.
Working closely together, we're developing the ability to provide secure gateway connections, monitoring, and management as our customers deploy their IoT networks. Implementing Aruba's network security offerings also reduces the effort required to deploy and maintain multi-vendor IoT solutions, leading to an even stronger ecosystem.
Environments that resonate
No matter the industry, growth rate or life stage of your enterprise, what matters is designing environments that resonate with your people and the way they want to work. That's why it's important for us to work with kindred entities like Aruba that are committed to the ecosystem approach, because no one entity, or solution, fits all.
Instead, we believe it's about combining best-in-class components to help you build an environment that feels natural for what each of your workers is setting out to achieve. After all, creating an intentional smart digital workplace – that offers singular, premium experiences – enables you to attract and retain the best talent.
Joseph White is the Director of Workplace Strategy, Design and Management at Herman Miller, a globally recognized provider of furnishings and related technologies and services. White brings over 20 years of design experience the company's ongoing research into human-focused workplace design and executing strategies around those findings. Prior to Herman Miller, White served as director of strategy at Rapt Studio as well as in a variety of positions for the noted design and architectural firms HOK and FXFOWLE.
To find out more about becoming a smart digital workplaces leader, or staying ahead of your competition, access information about how your enterprise can leveraging the broader ArubaEdge partnership by clicking here: http://www.arubanetworks.com/partners/ecosystem/