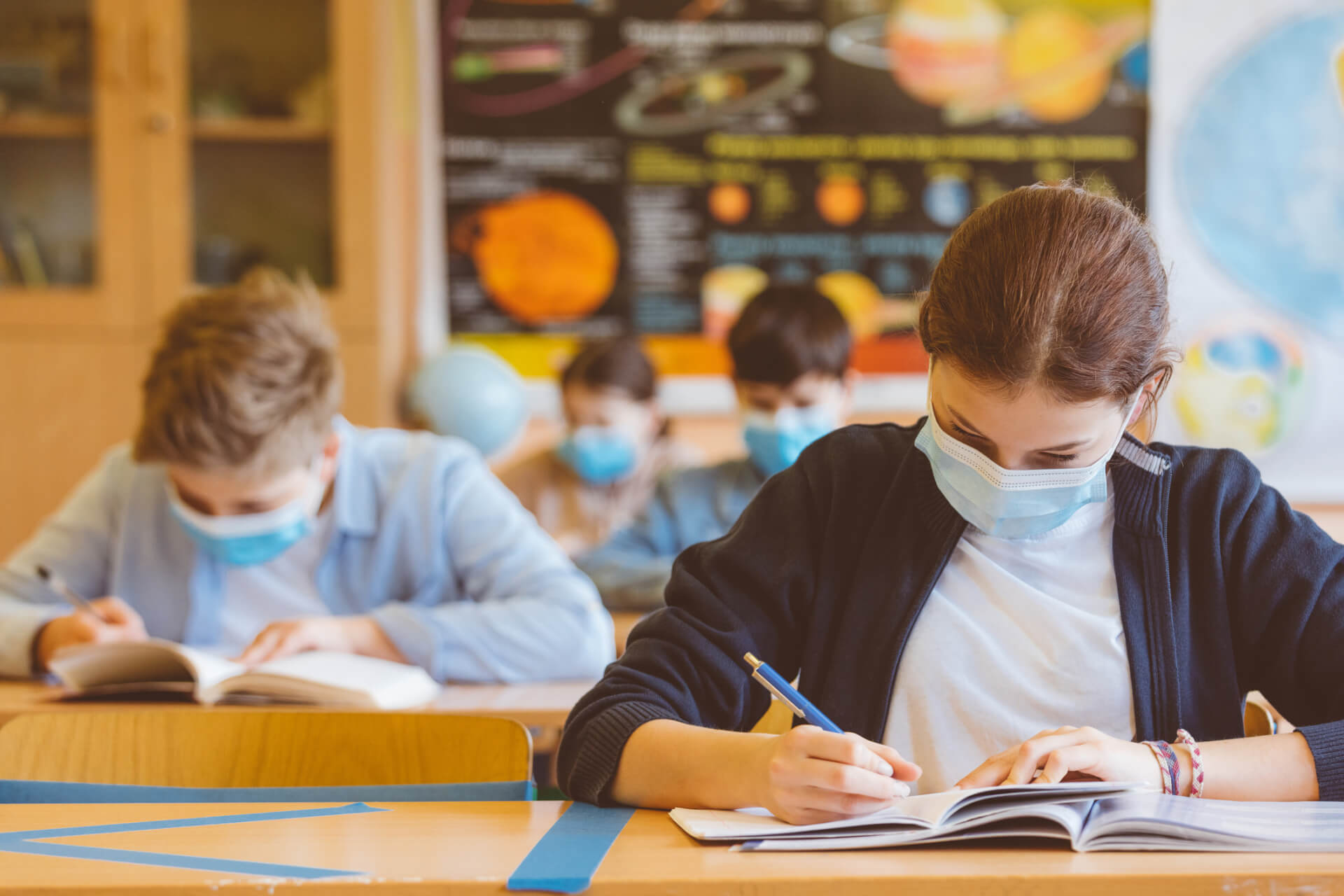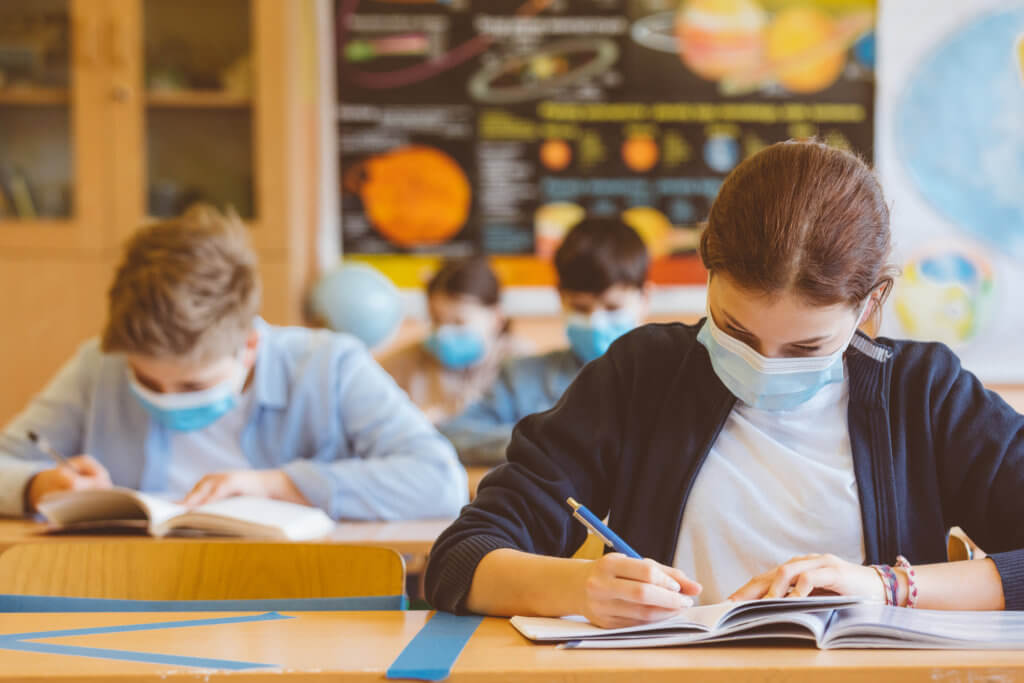 What will school be like in the fall? That's the question millions of teachers, administrators, students, and families have been asking since coronavirus began sweeping across the world this spring.
Just a few months ago, school IT leaders pulled off an incredible feat, scrambling to get computers and Internet into students' homes. Virtual learning shone a spotlight on the severity of the digital divide: Millions of school-age children living in both big cities and rural areas, didn't have broadband Internet. Once students had the digital tools and available connectivity, teachers pivoted to delivering emergency remote instruction.
What Will a Return to School Look Like?
After our pandemic summer, kids will head back to school in August and September. Schools are taking many precautions to reopen safely. Lowering classroom density, physical distancing and more rigorous cleaning will be essential.
The American Federation of Teachers released a roadmap for safely reopening schools and communities once cases have declined for at least 14 days. Recommendations include symptom screening, testing and contact tracing, handwashing stations, daily school sanitization, and personal protective equipment for teachers and support staff.
Teaching strategies, lesson plans, class sizes, and bell schedules will need to adapt as we learn to live with the virus. Many K-12 schools, whether public, private or charter, will use blended learning, in which cohorts of children will rotate being on campus and learning from home. Depending on the region or the child, all-virtual learning may be appropriate. The art of teaching and the ways students learn may be transformed forever.
Preparing for On-Campus and Off-Campus Learning
As an IT manager, the question is how you prepare for multiple learning modalities—on-campus, hybrid, or entirely remote—for back to school. Several million new devices were handed out to students since March – a large majority of them will hit the network when students return to school. This summer is an opportunity to prepare your network—and figure out how to fund changes.
1. Prepare for on-campus learning. As before, on-campus learning demands enterprise-grade, secure, reliable wireless and wired connectivity at school sites. Digital learning will still be a part of the curriculum, and students will continue to use mobile devices. Early on in the pandemic, many schools, like Bentonville, Arkansas public schools deployed Wi-Fi in the parking lot. Prepare to provide outdoor Wi-Fi in areas like courtyards, gardens, parking lots where students may now take classes or study. Wi-Fi capacity may need to increase in gyms or other large indoor spaces that will now be used as large classrooms.
 The ability to centrally manage the entire network, including campus wired and wireless, the WAN, and VPNs, is also critical so that IT admins can work from anywhere. The ability to manage the entire network from a mobile app or web browser means fewer people need to be in the central office.
2. Prepare for at-home learning. When schools switched to emergency remote instruction this spring, administrators and teachers saw many kids struggle with inadequate home Wi-Fi and Internet connections. Parents shared their frustration, as video and streaming media overwhelmed their Internet. To get the most out of new learning modalities, kids need enterprise-grade Wi-Fi and broadband Internet in their homes.
Mobile hotspots are one option, but centrally managing and securing thousands of hotspots will be challenging, if not impossible, for a lean IT staff. Remote access points (RAPs) are a simpler, more scalable way to provide secure remote access to students, faculty, and staff who learn and work at home. Users can plug an Aruba RAP into a broadband connection, and they will have the same enterprise-grade network experience they would have at the school site. In case students don't have broadband to the home, the RAP can be upgraded to work with a cellular connection instead. Faculty, staff, and students will connect to the same SSID as they would at school. Security policies are extended to remote users, ensuring the Wi-Fi connection is secure and in compliance with COPA, FERPA and other governmental privacy regulations.
3. Keep learning safe and secure. "Zoombombing" entered the vernacular this spring. No teacher wants learning interrupted—and no district wants the liability of exposing students to inappropriate content. Some students are using laptops, Chromebooks or tablets provided by the district, but others are using their own personal devices or their phones. That means security is highly variable, leaving the district open to cyberattack.
Cyberattacks have surged this year, and safeguarding network access is critical. With Aruba ClearPass, IT can control network access for all mobile and IoT devices, using dynamic, role-based access control and seamless security enforcement across the network—from school sites to parking lots to kids' home. Whether school-issued or a personal device, it won't connect—and stay connected—unless it's secure.
4. Prepare for IoT-based health and safety requirements. IoT will help us fight the Covid-19 battle. Infrared cameras can identify people with fevers as they enter the school grounds. Proximity and location sensors can remind students to space out.
If someone reports being infected, contact tracing comes into play, and the network infrastructure is key to delivering insights. Physical Bluetooth wristbands or contact tracing apps can be used to identify interactions with an infected person. Location sensors can be used to get real-time counts of people inside a building or particular space. That data can be used to alert people to space out or even provide directions to less crowded areas. Furthermore, heatmaps can provide custodial teams with information where cleaning and disinfecting is more important.
At the start of the outbreak, Aruba has assembled a tiger team to address this challenge. Aruba APs are ready for IoT devices and support Bluetooth Low Energy (BLE). The Aruba wireless network, in conjunction with Meridian, our indoor location services platform, can be used to track people and things with an accuracy of two to five meters. Aruba is also working with AiRISTA Flow, CXApp, Kiana Analytics, Modo Labs, and Skyfii to deliver a variety of Aruba-based social-distancing and group-size management applications.
5. Develop your funding strategy. The $2 trillion Coronavirus Aid, Recovery and Economic Security (CARES) Act can help elementary and secondary schools prevent, prepare for and respond to coronavirus. Relief funding is available for educational technology, including hardware, software and connectivity, to aid in educational interaction. In addition to the CARES Act, members Congress have introduced several bills to ensure students have adequate home broadband connectivity and devices during the pandemic. If those bills are passed or not remains to be seen…
As a reminder, the FCC made some are some major changes to the E-rate program for FY2020 and beyond. Under the new rules, FY2020 is a bridge year, and not a full refresh of the budget. And, unlike past years, any Category Two funding, which funds connectivity within schools and libraries, is not used by the end of FY2020 will be lost.
Go Deeper
Watch the webinar "Emergency Remote Education: What is Next for K-12 Schools and Districts."
Read my blog "Academic Continuity: The New Normal isn't Normal."