Time to brush off the dust from your backpacks, pencils, and notebooks, because it's back to school season. With the school year starting up again, we're taking a look how our customers have improved their district's network with our technology.
Elk Grove Brings the Outside World to Classrooms
Elk Grove Unified School District, located in Sacramento County, California, is home to over 63,000 students and 6,200 faculty. Within the last few years, the district has worked to advance their relationship with technology in the classrooms by bringing 50,000 Chromebooks onto campus, implementing VoIP phones, and connecting their emergency systems to the network. With this transition to a digital learning experience, they needed a network that could support these changes and their eventual scalability.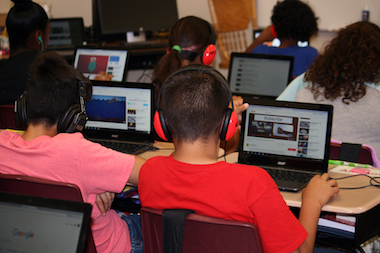 They also needed a network that could create time-saving benefits, as their IT team was stretched thin as it was. Aruba offered a solution that would not only make it easier for their ultra-connected school to thrive, but also provide relief for their IT team so they could work on improvements for the system, instead of simply working to only solve near-constant issues.
Within two months, Aruba, with the help of CDW, deployed 3,000 access points. The deployment took less than a quarter of the time expected, freeing up over a year for the District to focus on other priorities. Along with the access point implementation, the district also chose to deploy Aruba ClearPass and AirWave.
"Aruba delivered a one-two punch for deploying its Instant access points, and solutions such as ClearPass and AirWave," said Scott Blaney, Senior Network Administrator for Elk Grove. "The way it all integrates together allowed my small team to deploy and manage the system more efficiently."
With their new network, their already connected classrooms now reach new heights. Students have been given the chance to skype with authors about their new book, talk to park rangers on virtual field trips, and even talk to the last American in Rwanda during the genocide.
"We were able to bring down classroom walls and connect with experts anywhere in ways not possible before," said Gail Desler, Technology Integration Specialist and a digital citizenship coordinator. "The world is now open to us for learning."
Klein ISD Takes Learning Mobile-First
Located in the metro Houston area, Klein Independent School District, works to provide updated technology to their 53,000 students and 6,500 faculty over their 47 campuses. They needed an infrastructure that could enhance their students' personalized educations with interactive learning models in classrooms, as well as securely and easily connect the thousands of IoT devices that are brought on their campuses every day.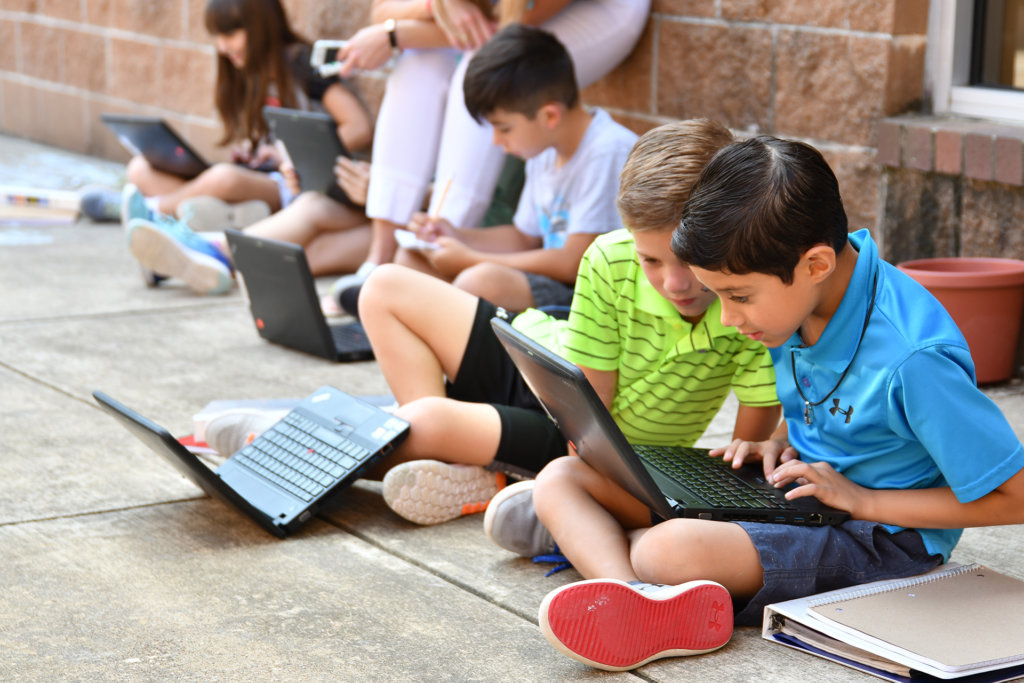 When choosing to move forward with Aruba solutions for a network refresh, Klein wanted to focus on the student experience. On top of implementing nearly 5,000 Aruba indoor and outdoor access points, AirWave, and ClearPass, they also launched a dedicated mobile app for their newest campus, Klein Cain High School.
"We think the wayfinding and engagement capabilities can have a huge impact on both the student body and community, as a whole," said Chris Cummings, Klein ISD IT director. "We envision a number of useful applications: helping students navigate campus on their first day of school, directing parents visiting campus to the right offices or classrooms, helping student and teachers find the nearest stairway or exit in health and safety situations, or helping a disabled student find the closest elevator."
Along with their mobile app, the students at Klein Cain High are also benefitting from more mobile-learning environments in their classrooms. Their new collaborative classrooms include an interactive panel with a wireless control unit, a document camera, and wireless computers that can be used as backups, in case a student forgets theirs at home.
"We can't say enough about our partnership with Aruba and how it has helped deliver this foundation for our district. With the foresight of our IT department and this robust infrastructure, we can ensure that our technology investments directly impact our programs and help enable our district's overarching vision," said Cummings.
Both Klein and Elk Grove are heading into this school year with a network infrastructure that will provide the opportunity to change an individual's learning experience into something they will carry with them into their future. To learn more about how school districts can transform the classroom this fall, check out Aruba's education solutions.