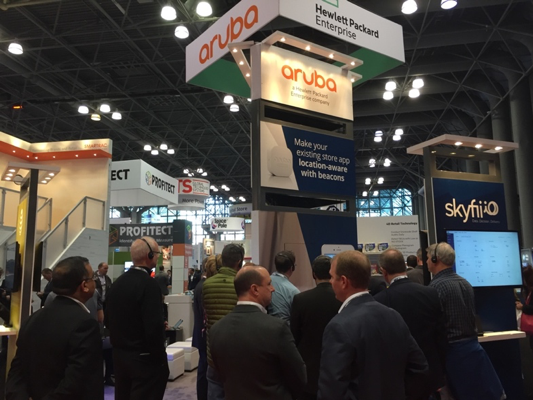 On Sunday, January 13th the new year kicks off with a big splash at NRF 2019: Retail's Biggest Show and Expo! This is one of, if not, the leading retail conferences in the world, with over 37,000 attendees in New York City coming from over 99 countries. Much of what people will see and hear over the 3-day event fits strategically into Aruba's priorities to help retail organizations streamline their digital transformation.
This is underscored by our recent 2018 announcements that include new wireless innovations, an SD-Branch solution and expanded technology partnerships. Aruba experts will be on hand to demo key advantages of technologies such as 802.11ax (Wi-Fi 6), 802.11ac (Wi-Fi 5), cloud services, as well as location and IoT use cases for retail stores, distribution warehouses and logistics management.
Our demos are split between two main areas – one directly supports employee and shopper experiences, and the other is focused on improving overall IT network operations.
Location Services
To support customer-facing experiences, we are demonstrating Meridian, our location-based mobile engagement solution that uses Bluetooth and Wi-Fi technology. This provides a variety of capabilities ranging from turn-by-turn directions to dynamic push notifications all the way to simple to use asset tracking. We're also highlighting our unique relationship with analytics providers such as Skyfii to help retailers improve how customers interact with the physical store layout.
Simplified WAN management
With the distributed nature of managing retail store networks, many of our customers are looking at SD-WAN as a way to improve network operations and save some money. Aruba's SD-Branch solution does all that and more. By adding Aruba WLAN, switching we help implement an end-to-end store network that's managed with a single pane of glass. Adding Aruba ClearPass then gives you a simple way to implement centrally managed policies for any device and user that connects to the network. Check out our demo pod to see what we have in action.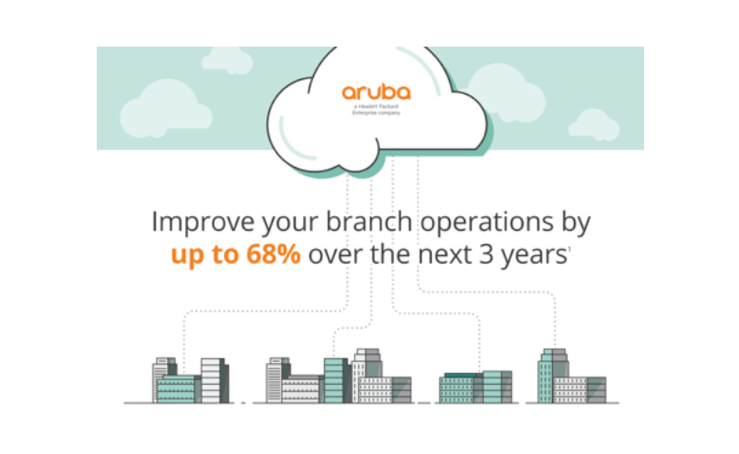 Real-time analytics and insights
We're also aiming to help organizations simplify the legwork required to identify problems and optimize network performance. At the Service Assurance pod, we'll be demonstrating how NetInsight provides AI-powered analytics to help recognize real-time problems and introduce fixes before users experience problems. You can take that a step further with our Aruba Service Assurance sensors that sit within your stores or warehouses to simulate a client device and identify any impact related to network and application responsiveness.
Service Assurance Dashboard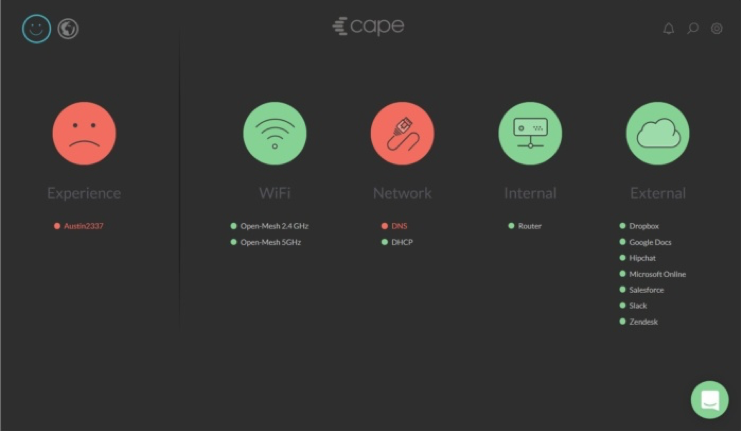 Digital Transformation Integrations
We've also announced new integrations, such as with SES-Imagotag that helps simplify the management of on shelf pricing by introducing electronic shelf labels (ESLs). ESLs are digital displays provide a way to update pricing up and down the aisles with a centrally managed UI. All of which can be deployed easily over Aruba Wi-Fi infrastructure.
If you're a Zebra Technologies customer or are looking for reliable enterprise asset intelligence, drop by to hear about what Aruba and Zebra are doing to help provide fast and reliable asset tracking, mobile printing, picking and in-store solutions.
Also, retailers using AT&T can also demo our AT&T + Aruba managed services offering.
Over at the Product Wall, you'll get to see our new 802.11ax APs, switches and gateways, while learning how you can improve Wi-Fi coverage and performance for all connected users. Likewise, at the Expert Bar, Aruba staff members will discuss the importance of WPA3 and Enhanced Open to protect guest Wi-Fi services and in-store networks. You can also ask us about any of your current network challenges and we'll help you solve them.
So, stop by Aruba's booth #2047! We're excited to show you around!
SHOW HOURS:
Sunday, January 13, 9:00 am – 5:00 pm
Monday, January 14, 9:00 am – 5:00 pm
Tuesday, January 15, 9:00 am – 4:00 pm.
DISCOUNT PASSES:
We still have a limited number of discount/complimentary passes available. Contact your Aruba sales rep to see if you qualify!