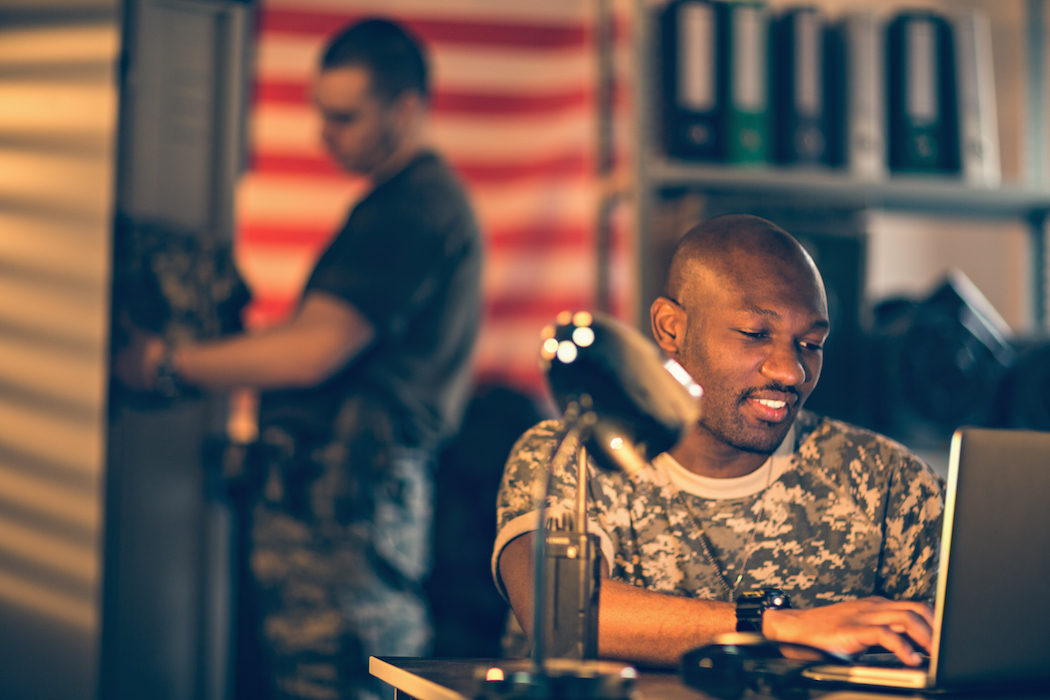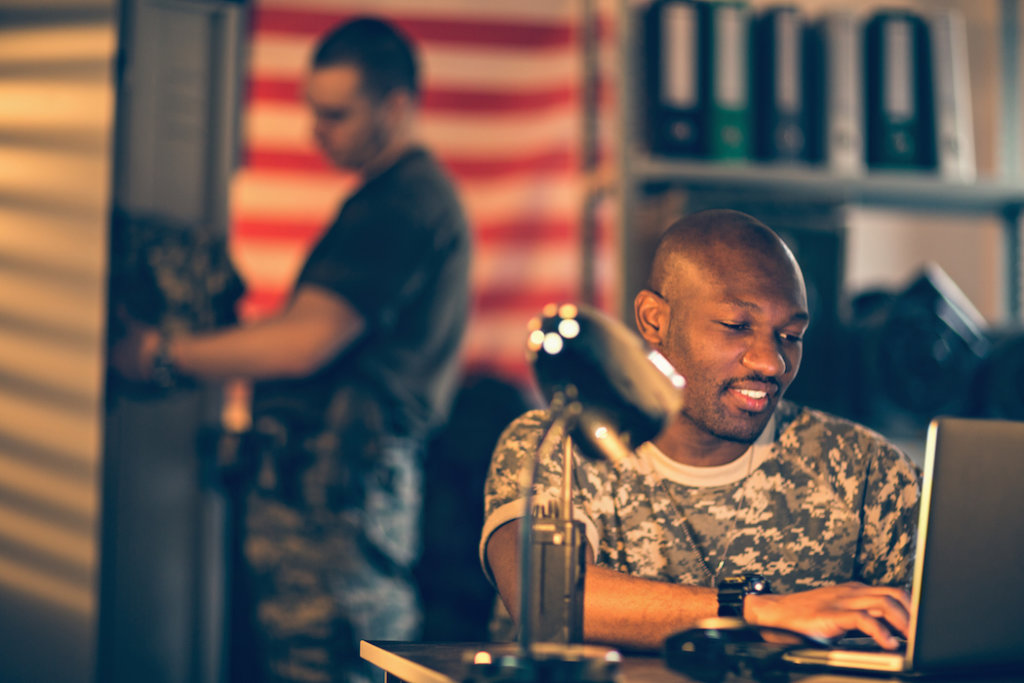 Delivering a consistently excellent, secure network experience is increasingly difficult. The coronavirus pandemic created a new urgency for the Federal government to permit telework and embrace cloud applications. The number of remote workers has skyrocketed as people work from home and temporary locations. IoT is key to automating operations and improving emergency management, equipment maintenance, logistics and tactical operations.
As Federal IT teams are connecting more users, devices, applications and locations than ever, the traditional human-driven approach to assuring application experiences and air-tight security is consuming too many IT resources. Manual, time-consuming network processes are holding back innovation and operational efficiency.
It's time to let technology help manage the network. An intelligent network with a software-programmable architecture can deliver reliable network user experience with fully integrated security.
AI-Powered Sixth Sense for Networking
Aruba commercially introduced Aruba ESP (Edge Services Platform) in June, and we're working to ready Aruba ESP for Federal customers.
Aruba ESP is the industry's first AI-powered, cloud-native platform that's designed to automate, unify and protect the Intelligent Edge. IT addresses the challenge of managing the network user experience when there are more users, devices, applications and locations than ever. Aruba ESP delivers a comprehensive edge services platform for managing wired, wireless and SD-WAN infrastructure across campus, branch, remote worker and data center locations. Policies for security, regulatory compliance are consistently enforced, and network domain management is centrally controlled.
Aruba ESP is built on a foundation of Unified Infrastructure, Zero Trust Security and AIOps. That foundation was laid when we debuted our products more than 15 years ago. Aruba ESP is our next innovation as we continue to meet the secure networking need of Federal and commercial customers.
Unified Infrastructure Across Network Domains
In the early days of mobility, wireless networking was a convenience, and in the Federal government, it was mostly used to support logistics. An Aruba wireless LAN supported that objective with wireless APs in the user space and mobility controllers in the data center. Context-sensitive, role-based access control was part of the Aruba architecture from the start.
As staff wanted to use Wi-Fi from their mobile phones, Wi-Fi shifted from a convenience to a necessary requirement. The wireless LAN was still an overlay on the wired network. Aruba introduced the MOVE architecture, which provided mobile device access controls that delivered a better experience for Skype and other UCC apps.
Wi-Fi became mission-critical and Aruba brought wired switching under the policy umbrella for role-based access control. Aruba's MultiZone feature enabled domain separation among guest, unclassified and classified networks. Aruba's software-programmable architecture enabled agencies to achieve critical separation without complex VLAN configurations or having to build duplicate networks.
With today's next step of unifying infrastructure, Aruba ESP brings together different network domains, from data center and cloud to campus and branch to home office and temporary locations—for wired, wireless and SD-WAN—and assures the user experience and security policies consistently.  When a staff member with a Windows 10 laptop or air quality sensor moves to a different location, its policies will follow, no matter where and how the device accesses the network.
Zero Trust Security: Trust No One and Nothing
Secure networking has been a directive since our start and Aruba continues evolve our protection with the cybersecurity landscape. Today, commercial organizations are shifting to the concept of Zero Trust Security—trust no one or nothing—although that's been the longstanding principle for sensitive government missions. Aruba carries a long list of government security certifications and compliance, including Common Criteria EAL-45, FIPS 140-2 Validation, and DoD directives 8100.2 and 8420.01.
IoT and cloud amplifies the need for Zero Trust Security. With Aruba, staff can hold classified briefings on digital devices whether inside trusted government facilities or hotel rooms. Staff can conduct classified calls from the field across unprotected networks because of Aruba's end-to-end encryption.
Role-based access policies are defined and enforced across network domains. Every application flow and every user engagement is treated individually, authenticated and encrypted. All devices, whether traditional mobile devices, IP security cameras, smart TVs or whiteboards, are profiled before connectivity is permitted. Device behavior is continuously monitored using AI and machine learning techniques and anomalous activity communicated to humans.
AIOps: A Smarter Way to Simplify Operations
The rise of AIOps—or AI-driven operations—is driven by the scale and complexity of modern IT. Efficient IT operations have grown beyond human scale. It's no longer feasible to "just figure it out" without assistance. It's time to let machines do the legwork of sifting through data so humans can do what they do best—recognizing critical patterns, creating policies and making decisions.
Aruba has long used automation to deliver the best possible network performance and avoid user problems. Early on, we automated RF management with AirMatch to optimize the user experience. With ClientMatch, the network takes control over roaming decisions, rather than leaving it to the limited view of clients. Predictive analytics and automation deliver flawless experiences for VoIP and UCC.
We also evolved management from Aruba AirWave to cloud-based Aruba Central. Cloud enables network management at a broad scale, allowing AI-driven analytics and data collection to ensures delivery of a consistently great user and device connectivity experiences. With the power of Aruba ESP, IT administrators can use Aruba Central to manage every aspect of their network—across data center, campus and branch, field locations and telework—and across wireless, wired and SD-WAN.
Moving to the Cloud Simplifies Networking for Federal
With Aruba, agencies have the flexibility to choose the network management approach that best fits their mission. IT can continue to manage their networks using on-premises AirWave or make the shift to cloud-based management with Aruba Central, powered by Aruba ESP.
Aruba has long been a leader in secure networking, and we are proud to deliver secure, scalable mobile solutions that support out military and civilian agencies. And we will continue to work in close partnership as Federal moves more services to the cloud.
Go Deeper
Watch Dave Logan from Aruba's CTO Office present on the webinar "What is ESP and Why Does It Matter to the Federal Government?"
Watch Keerti Melkote's keynote "Define Your Edge" for insight into the data era, the intelligent edge and the introduction of Aruba ESP.
Read my blog "Six Reasons to Use Cloud Networking in Federal."