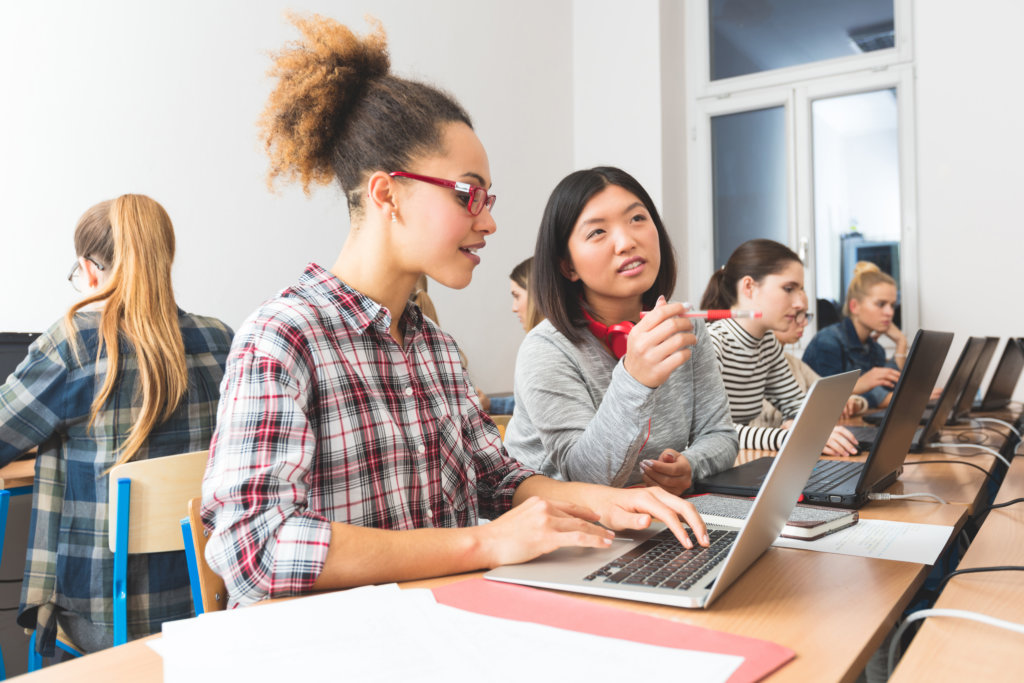 Nearly all public high schools in the US offer career and technical education, and after graduation, half of all students pursue associate's degrees or postsecondary certificates that focus on occupational fields, rather than academic, according to the US Department of Education. And focusing on a technical field like IT is more lucrative than other fields.
IT jobs are in high demand around the world, especially networking and security. Much has been made of the highly problematic cybersecurity skills shortage, and network talents remain highly sought after and can offer an on-ramp into related IT professions.
How Does Aruba Academy Help Fill the Skills Gap?
Aruba is launching Aruba Academy to support the career and technical education mission of K-12 school districts, vocational schools, colleges and universities. More than a dozen institutions around the world have been working with the Aruba Academy pilot, and we plan to roll out a full program for the 2020-2021 school year.
Aruba Academy courses focus on mobility, switching, security and network design. As part of the coursework, students are prepared to take the corresponding Aruba certification exams.
As program members, education institutions have free access to Aruba's e-Learning curriculum and lab infrastructure. Faculty can gain the Aruba expertise they need by completing the courses and becoming authorized instructors in their areas of interest. Certified instructors have access to the core Aruba Education Services curriculum, including all instruction manuals, student courseware, lab designs and assignments, for use in their courses.
Our pilot experiences with high schools and colleges has been met with an overwhelmingly positive response. Students especially appreciated  that the real-world skills they learned directly apply to their immediate future lives. They noted that the knowledge they gained will help them stand out to future employers. And with a pathway to Aruba certifications, they are on a fast track to increase their earning power after they graduate.
Developing Aruba expertise and earning credentials carries a premium. According to a 2019 WLAN Professionals salary survey, Aruba-certified staff earned an average of $112,000 a year. Aruba Certified Mobility Expert (ACMX) is the most highly compensated Wi-Fi certification, beating out Cisco's CCIE-W and CCNP on a global average by more than $30,000.
Help Your Students Thrive
Aruba is actively seeking high schools and colleges that would like to help their students develop in-demand mobility, networking and security skills. To learn more about joining the program, visit Aruba Academy.
Already convinced? Register now, and we'll contact you.
Have questions? Contact us at hpe-aruba-academy-program@hpe.com.