If the network is a ship, then analysis would be adjusting your sails to catch the wind just right. You, as the captain/crew, get to make that call and then implement.  However, you don't get to be the captain without first having years of experience.
What is Analysis and What does it look like?:
For this purpose I think it's worth doing a quick definition of what Analysis is. To analyze a network means to assess the capabilities, functionalities, and moving parts to make sure that there's not a bottleneck anywhere and that everyone is moving as they should be at an optimal level.
Examples of this are sniffers, packet captures, analyzers, stumblers, and application performance monitoring.  Below are some screenshots taken of a spectrum analyzer.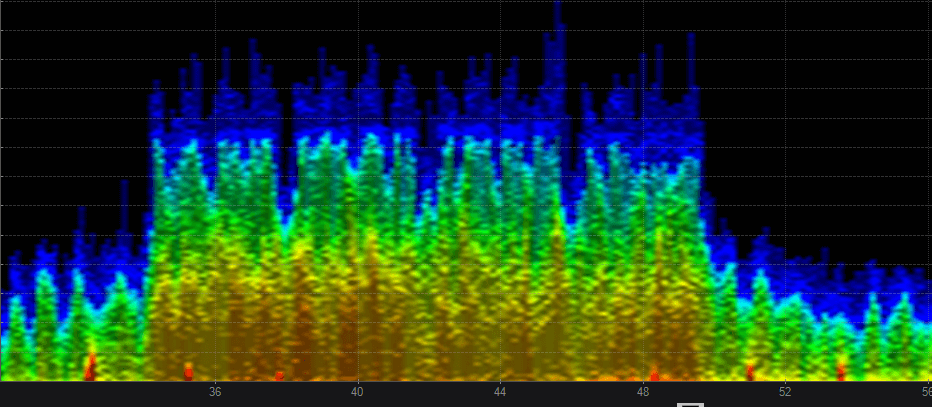 Why is this important?:
This is a really easy answer. A 2.4 GHz network properly optimized will out-perform a 5Ghz network that's poorly setup. This also makes sure that when your boss has that all-important conference call they'll have plenty of wireless coverage.
There's a lot of overlap here between analysis and design (which will be covered in another blog post), so don't be surprised when you see some of the same need drivers pop up.
Who should be interested?:
Do you enjoy unraveling pieces of string? Or maybe you're able to look at a larger view of a problem and being able to tell what's causing it. This is also a good "step-up" for problem-solving IT folks, and network administrators.
What jobs exist under WLAN Analysis?:
Network Engineer, Data Processing Manager, Technical Planning Analyst, LAN Support Specialist, Systems Administrator, IT Network Engineer, Field Systems Engineer, Etc. 
I suggest going to LinkedIn or Indeed.com and doing a simple keyword search for the activities that you most enjoy doing on a day-to-day basis. For this expertise I did a search for WLAN Analysis and returned hundreds of results.
How can I get started?
­­­First, of course, is to get your basics down. That's the firm foundation you build upon. Once that's in place, read – read – read. Whitepapers, blogs, webinar transcriptions; all of these are great resources to introduce the concepts. I would suggest going from there and setting up a home lab to experiment with. Most businesses won't let you "try it out" on their networks (Strange, right?), so having a home lab will become essential to furthering your knowledge. There's a great CWNP webinar on their YouTube channel (Here) that has some great suggestions on how to start building your home lab.
Do you think a 2.4 GHz network could out-perform a decent 5GHz network? Comment below and tell me why!
Tags: