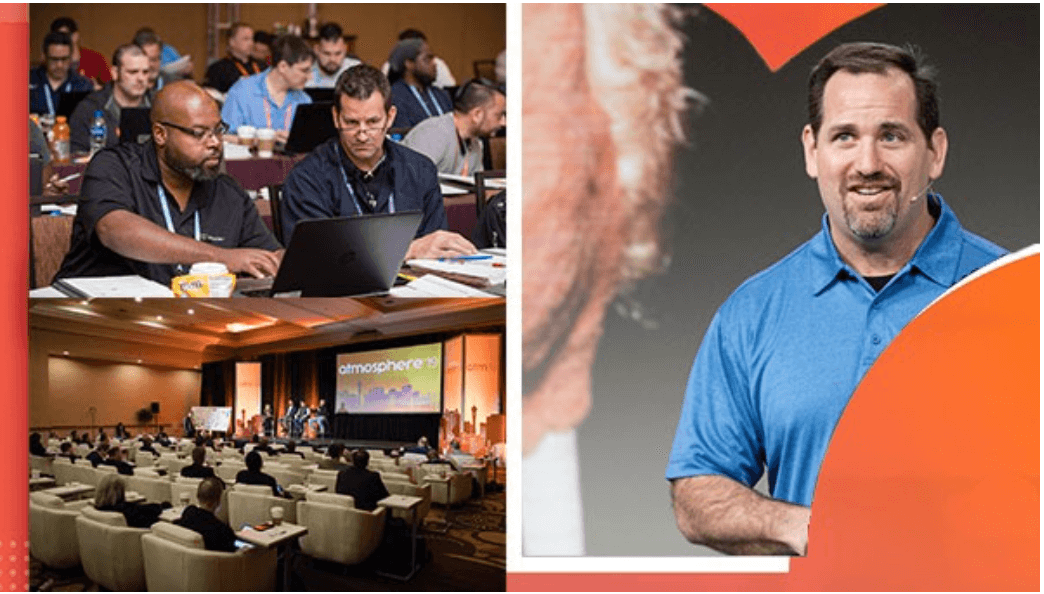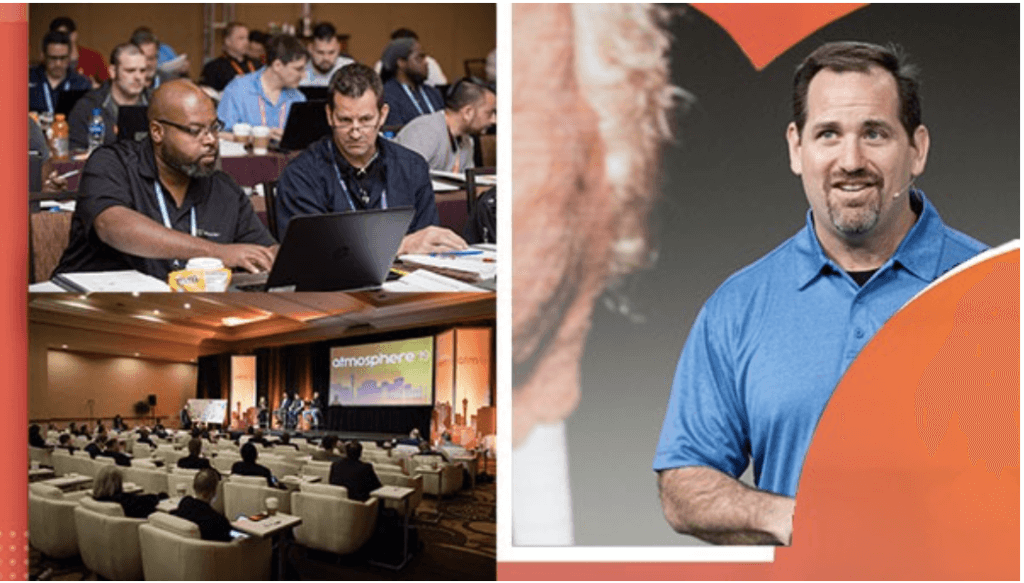 It was good to be back in person. For the first time in three years, Atmosphere opened its doors to in-person attendees. I was thrilled to see familiar faces among our customers and colleagues and meet new people face to face.
More than 100 people attended the Federal break-out session to learn about Aruba Central's FedRAMP Authorization and our comprehensive Zero Trust strategy.
FedRAMP Authorization is important because it ensures consistency in the government's cloud services and allows agency officials to select cloud solutions with a predetermined amount of risk. It's much easier and faster for agencies to use a product that's listed in the FedRAMP marketplace than to start the authorization process with a new vendor.
We also had a good discussion about the urgency of moving from a fortress mentality to a Zero Trust model where service, user and device access is not dependent on which network they connect from, and all access to services is authenticated, authorized and encrypted.
As we emerge from the pandemic, a recurring discussion at Atmosphere was staying agile to adapt to change and unforeseen events. Without a doubt, preparation and flexibility are essential moving forward.
Aruba is aligning our solutions to be flexible, modern and ready for what's next for the public and private sectors alike. In this world, we believe:
1. Automation is a must. The unprecedented pivots of the pandemic showed us that we can move fast, and there's no going back on rapid digital transformation. Automation, in conjunction with a common platform that can manage the entire network, is key to that agility.
That's exactly what Aruba Central delivers. Aruba Central provides Federal IT teams with a common platform to manage the entire network domains—wired, wireless and WAN—across teleworkers' homes and agency offices to private data centers and public clouds. Aruba Central NetConductor, our new network automation and orchestration solution, allows IT to do just that. You can define and enforce security policies to support your Zero Trust initiatives. You can automate network deployment, ongoing configuration and security operations, eliminating painstaking work of manual configuration and the potential for human error, especially when working under pressure.
Automation gives you an "easy button" for the network. Built into Central, Aruba's AI and automation capabilities can find and fix network problems before they impact the user experience or the mission.
Federal IT can gain greater mission agility with Aruba Central, which is the first cloud-based network management platform to earn FedRAMP Authorization. For those agencies and departments that want on-premises solutions, you have the option to deploy in the cloud with FedRAMP Authorized Central or in your data centers with Central On Prem.
We're extending the network easy button to include indoor location services. Aruba access points now include indoor GPS location capabilities, which is a game-changer that speeds wireless LAN deployments and is nothing short of a breakthrough to support indoor-location use cases in hospitals, logistics, smart bases, construction and critical infrastructure locations.
2. Organizations are looking to procure their networks as a service (NaaS). With preparation and flexibility as lessons learned from the pandemic, more organizations are reconsidering how they pay for and manage their networks.
Network as a service allows for more predictable costs and flexibility as missions change. New locations and new requirements can be accommodated more quickly and easily. In a time of rising inflation, not having to depreciate network equipment pays back.
We're seeing more organizations across the public and private sectors explore HPE GreenLake for Aruba for network-as-a-service from the edge to the cloud. Our NaaS solution is comprehensive, providing wireless for indoor, outdoor and remote locations; wired networking for access, aggregation and core, as well as SD-Branch and Aruba User Experience Insight.
3. We are living "at the edge." The "edge" is where the hard work of the U.S. government takes place—hospitals, customer service centers, field offices, logistics support centers and many other places. With accelerated digital transformation, there are more people, devices and data at those locations than ever. With so much digital activity, scaling network performance and ensuring strong security is essential.
Aruba is supporting that mission as organizations shift from having data centers to centers of data. That's where Aruba CX 10000 Switches come into play. In conjunction with Pensando, Aruba has defined a new category of distributed services switches, which combine Aruba's best of breed data center switching with Pensando's fully programmable data processing unit.
Aruba is also leading the market with next-generation SD-WAN to connect agency and department locations with greater performance, reliability and security. Aruba EdgeConnect platform spans from mobile to microbranch to branch to enterprise, allowing IT to create a unified SD-WAN fabric that is managed through a common platform, Aruba Central. And that leads us back to our points about automation and simplifying network operations.
It was good to be back in person at Atmosphere in Las Vegas last month, and the Federal team and I are even more excited to assist our Federal customers to put these solutions to work for the American people.
Go Deeper
Watch a video about Aruba Central NetConductor, our cloud-native network automation solution.
Take a closer look at network-as-a-service for your agency.
Bring the ease and accuracy of GPS to indoor location services.