This is the second blog in a series exploring the changing role of the network edge. Learn the six new challenges that mobile, cloud and IoT create for switching.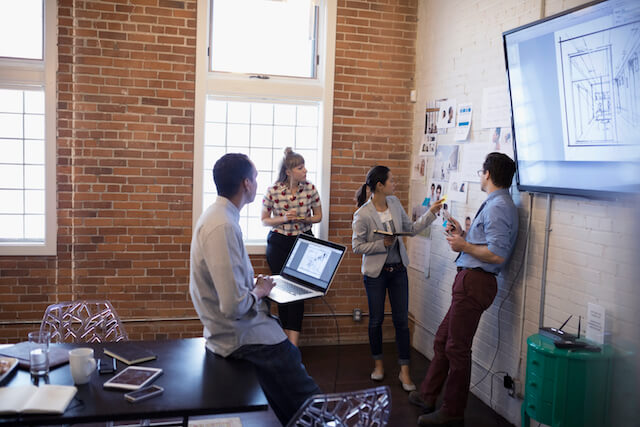 An access switch used to have one job: It connected a few dozen computers, printers and maybe some local servers. Fast forward to today's mobile-cloud-IoT world, and the switch now has three jobs: traditional wired access, wireless aggregation and wired IoT connectivity.  In this blog we will focus on two major challenges tied to the switch's role in wireless aggregation.
Those switches tucked away in wiring closets are becoming more critical to delivering exceptional customer and employee experiences.
Challenge #1:  10x increase in the switch failure domain
How many users connect through a single edge switch? When many of today's networks were architected, the answer was a few dozen. Today, as each switch may connect a dozen or more wireless access points, the answer moves from tens to hundredsof people and devices who rely on the work of a single switch. If an access switch fails, there is no Wi-Fi calling. Classrooms full of students can't take tests with their Chromebooks. Wireless keylocks on hotel rooms don't function. Wireless robots in manufacturing plants or distribution centers stop.
IT organizations can address this challenge in two ways: more resilient design, and more reliability in the wired network itself.
More resilient design can be achieved by "checkerboarding" APs into a switch stack so that instead of assigning a single switch all of wireless, the APs alternate into different switches. This way if one switch fails you lose capacity but not coverage. Even more resilient is dual-homing wireless APs into two separate switches. Just as switch stacks typically have dual uplinks to the traditional aggregation layer, it's time to think about when APs should have dual uplinks to the wiring closet.
More reliability in the wired network can be achieved by procuring only high-quality hardware with low mean time between failures (MTBF), a track record of software quality including adoption of new releases without problems, and adopting modular dual power supplies for redundancy in the hardware component most likely to cause a physical failure.
It's time to think about what it means when your access switches are increasingly business-critical. As mobility increases, organizations need fewer wired switches, but more users and devices relying on each switch, each switch needs to be more reliable and resilient. Access switches need redundant power supplies. Switch stacks need dual aggregation links.
Challenge #2:  Performance bottleneck in the wired edge
For a long time, wired networks have long been overbuilt – what traditional wired user really requires more than a Fast Ethernet (100Mbps) connection? Wi-Fi and WAN have been the common performance bottlenecks for most networks. However, when a single AP supports dozens of devices, the equation changes. With more people and devices on a network, more and more bandwidth is consumed. Students may be streaming video densely sitting side-by-side in a lecture hall. Large file downloads are increasingly happening over Wi-Fi in research and engineering applications. Video surveillance cameras are increasingly running over Wi-Fi, and Wi-Fi calling is moving to Wi-Fi video calling. Wireless capacity demands will grow even higher as Wi-Fi 6, or 802.11ax devices come to market.
For the first time in a long time, access switches might need more than just gigabit uplinks.  Consider whether you need multi-gigabit Ethernet switches such as HPE Aruba SmartRate. You can boost your data rates and protect your investments. Multi-gigabit will become increasingly common in the coming years.
Don't let your wired network get in the way of delivering a great mobility experience. Think about wireless when designing your next wired edge. "Future-proof" for the wired network requires a mobile-cloud-IoT mindset.
Learn More About the Changing Role of the Edge Network
Build Everything at Cloud Scale
Mobile, Cloud and IoT Create Six New Challenges for Switching
3 Reasons Campus Networking Needs a New Approach