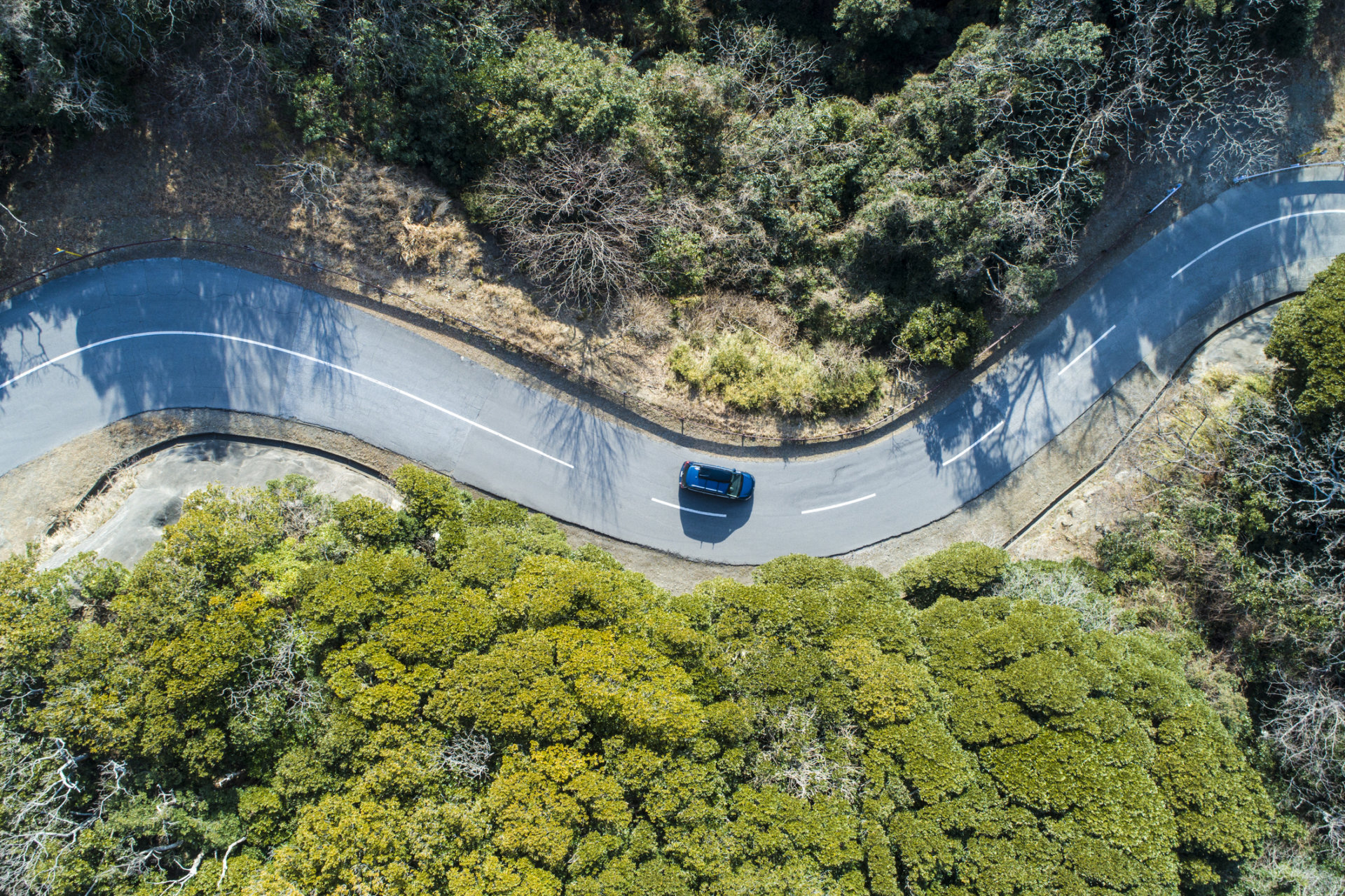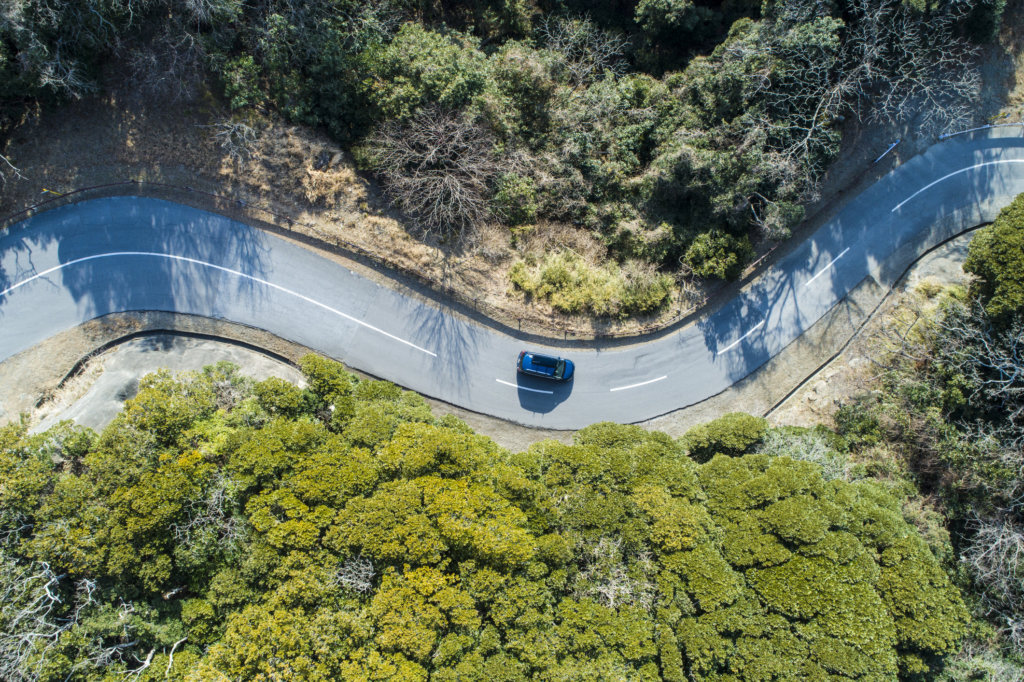 We've just kicked off a new decade and while it might not be as spectacular as a new millennium with all of the Y2K suspense from 20 years ago, a decade is still a significant period of time where technology can bring major changes to how we live, work and play. In particular, data center networks are now facing a major transition in this edge-to-cloud world we live in.
Data center evolution
Look back to the dotcom bubble and the evolution of the modern enterprise data center. We saw significant growth in data centers during the 1990s, driven by the need to power workloads across the World Wide Web – ahem – I mean the Internet.
Following the mass proliferation of data centers in the 1990s and 2000s, enterprises began their quest to consolidate those data centers and continue to do so today. In parallel, we saw the launch of AWS and the public cloud, which brought the hyperscale data center and another option for hosting enterprise workloads.
The 2020s will be all about the edge
As we enter the 2020s, it's becoming apparent that another data center evolution is under way.
After two decades marked by centralization of compute and infrastructure, the pendulum is swinging back toward the edge. Digital transformation and the need to harness data from connected devices to create real-time, connected experiences at the edge is driving this paradigm shift.
According to Gartner, today 90% of data is created and processed inside centralized data centers or the cloud. But by 2025, about 75% of data will need to be processed, analyzed, and acted upon at the edge. With this swing, you should expect some changes to your data center.
First, expect traditional data centers to continue to shrink, due to higher density from hyperconvergence and also because workloads continue to move to the cloud.
Secondly, as more workloads are placed at "the centers of data" to optimize performance and costs, expect the emergence of "edge" data centers. Enterprise-owned data centers will likely consist of two types:
A blending of traditional data centers and campus environments.
Mini data centers with IoT-enabled environments, such as large manufacturing centers.
Last, as we continue to see more DevOps and agile practices from application teams, we will see more pressure on network teams to optimize around workload-driven operations.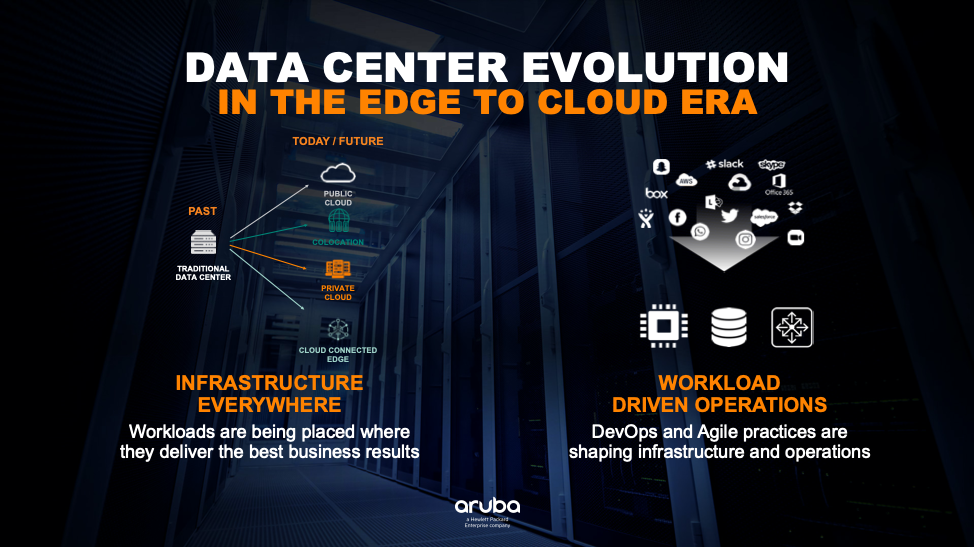 Three networking requirements for the edge-to-cloud era
Change is imminent for the network, too, as you seek to balance the new requirements of edge data centers with growing use of cloud and your remaining on-prem footprint.
While you are likely already on your journey toward this new era of data center networking, here are three top considerations to keep in mind. In fact, these three requirements are applicable for any type of data center including private cloud, co-location, and edge.
1. Simplification through automation
Application teams continue to adopt DevOps and other agile methodologies to accelerate software development. To better support these teams and the business, expect networking operations to become far more automated and simpler than they are today.
What you'll need are solutions that align with current and future operating models and existing investments. Look for turnkey automation to simplify common, yet time-consuming configuration tasks. For teams with more mature DevOps practices, extending common automation platforms like Ansible to network-related workflows will be a must. Finally, as we continue to see more DevOps and agile practices in application teams within IT, expect those practices to influence how the other organizations within IT function.
2. Actionable insights via analytics
There is perhaps no bigger resource drain on network operations than trying to troubleshoot issues. Having better network visibility is imperative to shortening MTTR, improving IT service delivery, and keeping short-staffed teams focused on more strategic matters.
Gaining network-wide telemetry, captured and processed natively on each node, will be a huge leap forward. These analytics with built in remediation will be instrumental in providing better network assurance and helping troubleshooters proactively identify or even preempt user- or business-impacting issues.
Predictive analytics can also help anticipate issues before they arise and also help with capacity planning efforts, especially during periods of high usage, ensuring the network is right-sized to deliver on user experience demands.
3. Always-on availability
Five 9s of availability is by no means a new data center requirement. However, you can argue that the need for highly resilient networks will only intensify in a digital era where even a minor hiccup has huge ramifications for the business.
Automating day-to-day operations will help improve uptime by avoiding human error. But what networking teams also need is a far simpler, more reliable way of ensuring high availability, while also delivering on the promise of non-disruptive upgrades. Having a cloud-native, microservices-based operating system will ensure added resiliency at the software level, and being able to orchestrate live software upgrades to eliminate maintenance windows will also be critical.
HPE + Aruba = Data Center Nirvana
Like previous decades, we're not seeing a decline of traditional data centers, but rather an evolution. In this case, the emergence of edge data centers to power IoT and other digital initiatives at distributed business locations.
As your organization begins this latest transition, you won't be alone. HPE and Aruba are leading the way in providing technology solutions for the data center with our CX portfolio.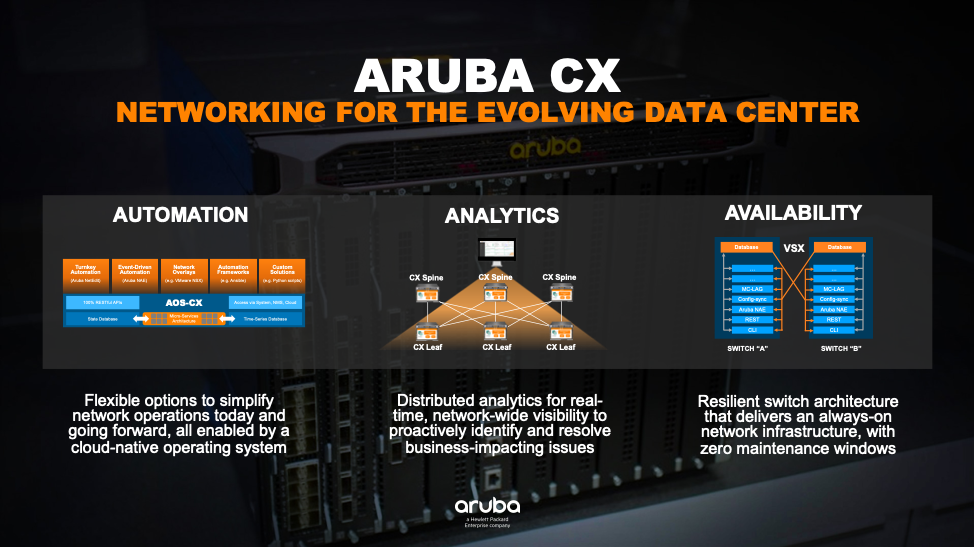 Explore our data center networking solutions to see how we can help transform your data center once more.