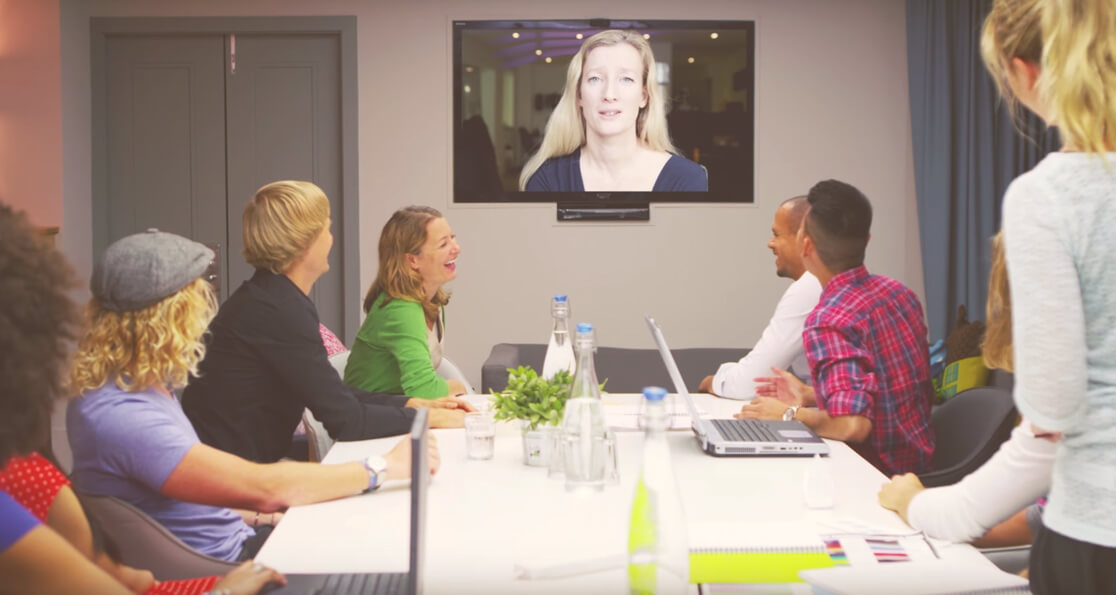 The freedom to work anywhere, unconstrained by wires or walls, is a clear competitive advantage. Mobile devices are central to every aspect of daily productivity for today's #GenMobile workforce. Embracing a mobile strategy is good for business, making workers more satisfied and loyal, and happy employees are more likely to drive innovation and growth.
Organizations around the world are rethinking their office spaces and redesigning them to be mobile-first. Your digital workplace needs better than a legacy network that doesn't meet the needs of a mobile workforce. You need a mobile-first network with the uptime and reliability of a wired network.
Fortunately, it's getting easier with advances in the performance, reliability and flexibility of enterprise-grade wireless LANs.
Performance. Enterprises have been deploying 802.11ac Wave 1 for the last couple of years, and with 802.11ac Wave 2 now broadly available Wi-Fi performance can be very good if deployed correctly. The right Wi-Fi design is vitally important in the digital workplace as the spaces are often very large and open. They can be multi-level with atriums between floors and have elaborate internal layouts. The digital workplace is very fluid in terms of where people work at different times during the day. This presents a challenge for the Wi-Fi design but the right design is foundational for a Wi-Fi network that will perform consistently well for users wherever they are in the digital workplace.
Availability. Your wireless needs to be more reliable than ever. With users running a multitude of applications on their device of choice they expect everything to work flawlessly irrespective of the applications they are using. Downtime of the wireless network is no longer acceptable. In recognition of the ever-increasing reliance on Wi-Fi within an organization  ArubaOS 8.0 (AOS8), introduced in September, ensures the highest level of availability.
It introduces a number of industry firsts for the enterprise wireless LAN. ArubaOS 8.0 (AOS8)  supports clustering of mobility controllers to ensure that there is no downtime in the event of a single controller failure. Mobility controller clustering makes it easier ensures even finicky real-time apps like mobile voice and video won't be disrupted if a mobility controller fails.
Pre ArubaOS 8.0 any new feature introduced required a new OS upgrade which inevitably required change control and a network outage. With ArubaOS 8.0 and the introduction of the Mobility Conductor in service upgrades are now possible. As ArubaOS 8.0 decouples several key wireless LAN processes (Radio Frequency Management, UCC for example) from individual controllers into the Mobility Conductor allowing the Mobility Conductor to run these processes and take a holistic view of the entire wireless LAN. As a result, individual processes can be upgraded on the Mobility Conductor without impacting the operation of local controllers and more importantly end users.
Furthermore, the Mobility Conductor supports different versions of Aruba OS 8.0 operating on different clusters of local controllers. This allows a customer to deploy new versions in a controlled environment and not impact the production environment until they are satisfied with the operation of the new version. These major enhancements are in recognition of the ever-increasing reliance on Wi-Fi and bring a new level of "high availability" to these environments.
Agility. AOS8 brings new levels of programmability and agility to the campus network, an advance that I find particularly exciting. AOS8 can be deployed as a virtual machine for both the local controller operation and the Mobility Conductor operation. This gives customers much more flexibility in determining how they deploy their wireless LAN but it also allows the introduction of a series of APIs that allow access to many of the wireless LAN functions. These APIs allow external applications  to make changes to the configuration or operation of the network.
With the forever increasing rate of change within our industry allowing the network to be programmable helps organizations keep pace with their changing needs. Networks can no longer be configured, deployed and then left in place for years without modification.
Another example of this is the introduction of custom AppRF signatures. As organizations are continually using new applications it is important that the infrastructure is able to recognize them as soon as they are deployed.  The traditional approach of updating the application database as part of a general operating system update is too cumbersome and too slow. ArubaOS 8.0 allows for the network administrator to load new app signatures so AppRF rules can be applied  immediately to these new applications.
Again this is another example of meeting the demands of the Digital Workplace for  agility. With virtualization, security policies, quality-of-service profiles, or other traditional controller functions can be deployed quickly and easily across the enterprise without having IT install and configure physical appliances. Software-defined networking and network functions virtualization have done a lot to make the data center network agiler, and we're bringing those benefits to campus networks.
Virtualizing the wireless network functions is an important step to making the network more flexible and adaptable to the demands of the digital workplace.  We have passed the time where networks are deployed and remain static or at best are complex to change. In this age of disruption, we need to play our part as IT professionals by not inhibiting the pace of change our businesses need to move at because of inflexible network infrastructure.