About the Author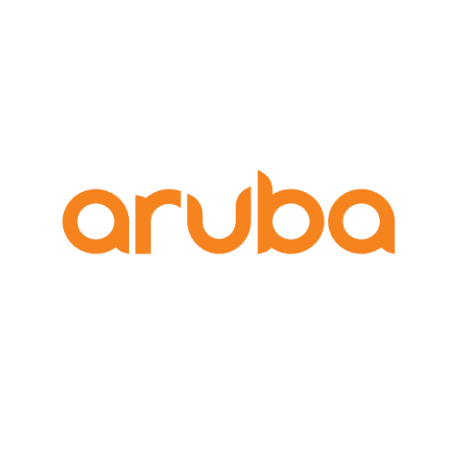 Aruba Marketing
Aruba Corporate Marketing blogs help you keep up with the latest network trends and news. Blogs are written by current and past Arubans employees. If you have any questions about these blogs, feel free...
Full bio

It is finally here. The new Airheads Mobile App is better then ever. Knowledge is in demand. So take use of our mobile app. You can download the new version of Airheads Mobile from the Apple iTunes  or from Google Play
.
 If you are running the first version of the iOS app, it will update automatically. If you are running the first version of the Android app, you will have to delete the old one, locate the new version and install manually. 
 We  believe that the new and improved Airheads Mobile will bring community participation to a whole new level and I know several of you will feel the same way after downloading it. The following is some features I really like about the app.
The home screen shows the latest posts as well as the most current event.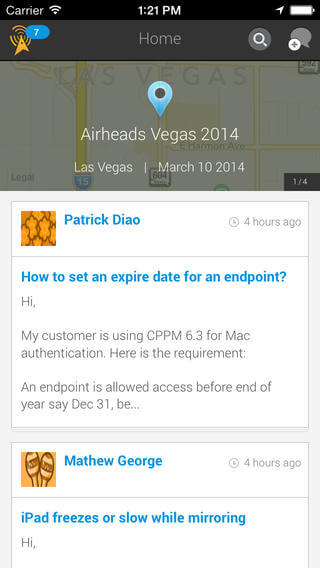 After clicking an event you are taken to the event's page. Here you can read the description of the event, RSVP, check out the agenda, and head to the discussion board of the event.  You can also see a map of the location as well as the dates of the event.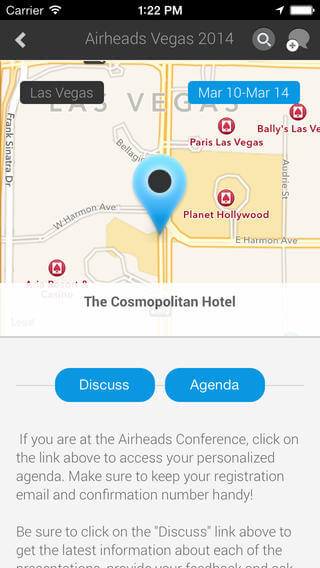 The "New Discussion" page: Here provides you with ease to post a new discussion to any board. Simple.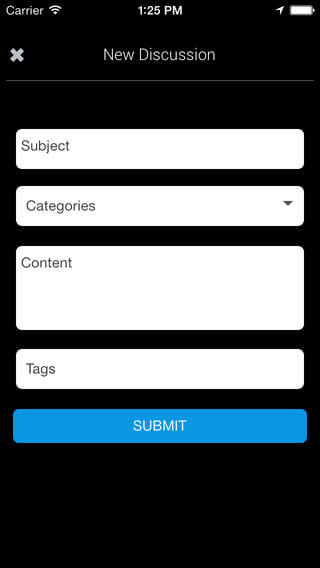 Individual profile pages: You can click an individuals name and have access to their previous posts, send them as message, and add them as a friend.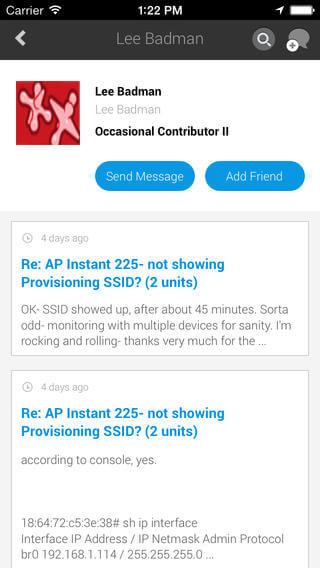 And one of my favorite things: reading Mobility Hero Contest tutorials! It is nice on a phone but pulling up one of these tutorials on a tablet is AMAZING. These tutorials are located in our community website knowledgebase, and each month new ones will be added under "Learn" tab inside Airheads Mobile.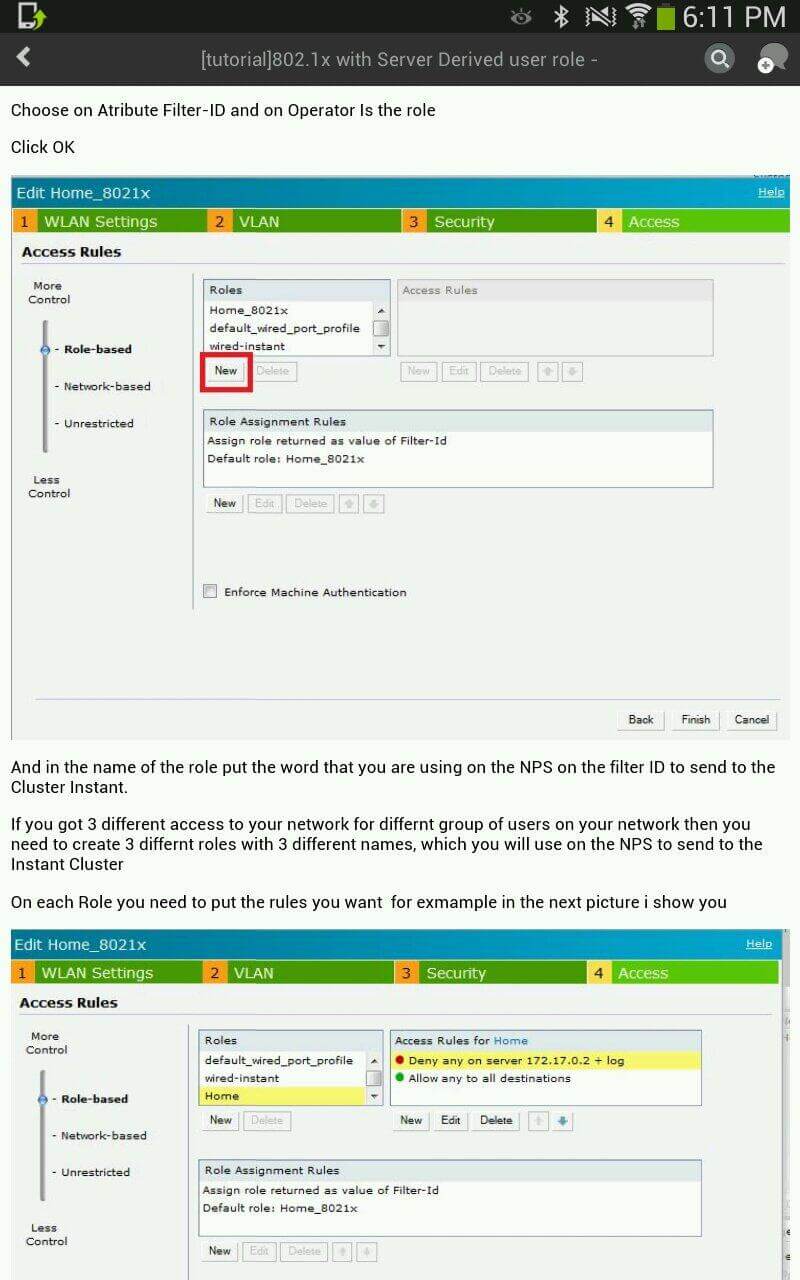 Even though this is a great improvement. We are still not satisfied and are quickly developing new functionality for the app. The following is a few things we are working on.
Uploading images: This will provide you the ability to update your avatar or add images/diagrams to your posts on the go.

Displaying photos in comments: Currently if someone replies to a post via the web browser and adds in an image, it will not display in the app. We know this one will be a popular feature request.
Knowledgebase categories: We will utilize this ability to help easily organize the knowledgebase items.
Mobile notification for your subscriptions: You currently get an email when someone has replied to your post or a discussion you have subscribed to. We want to deliver the same message to you via mobile notification.
We hope you enjoy the new version of the Airheads Mobile App. It is personally something I have dreamed of for years. Please give us your feedback on what you like about it and how you think can improve it.
Community Matters!