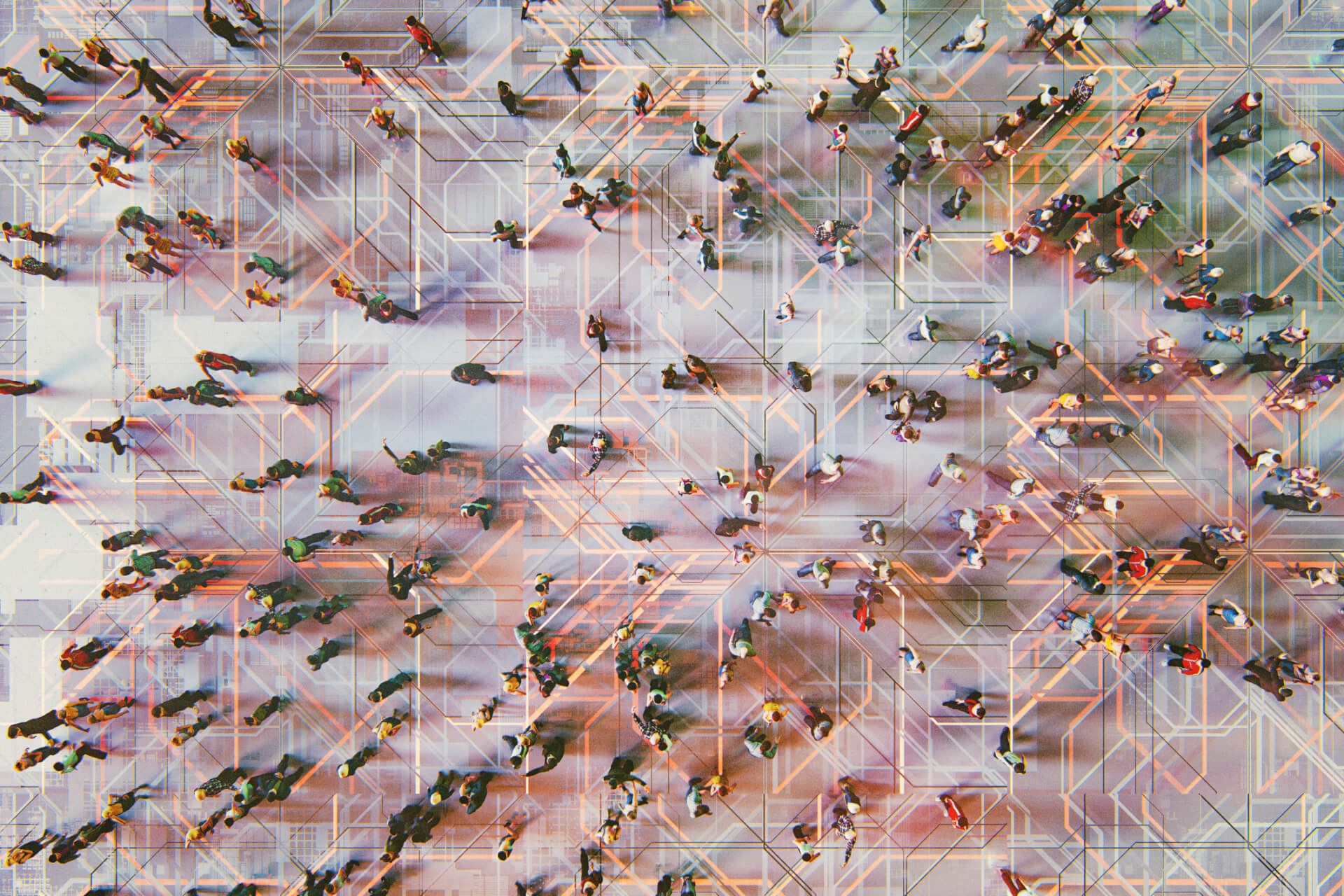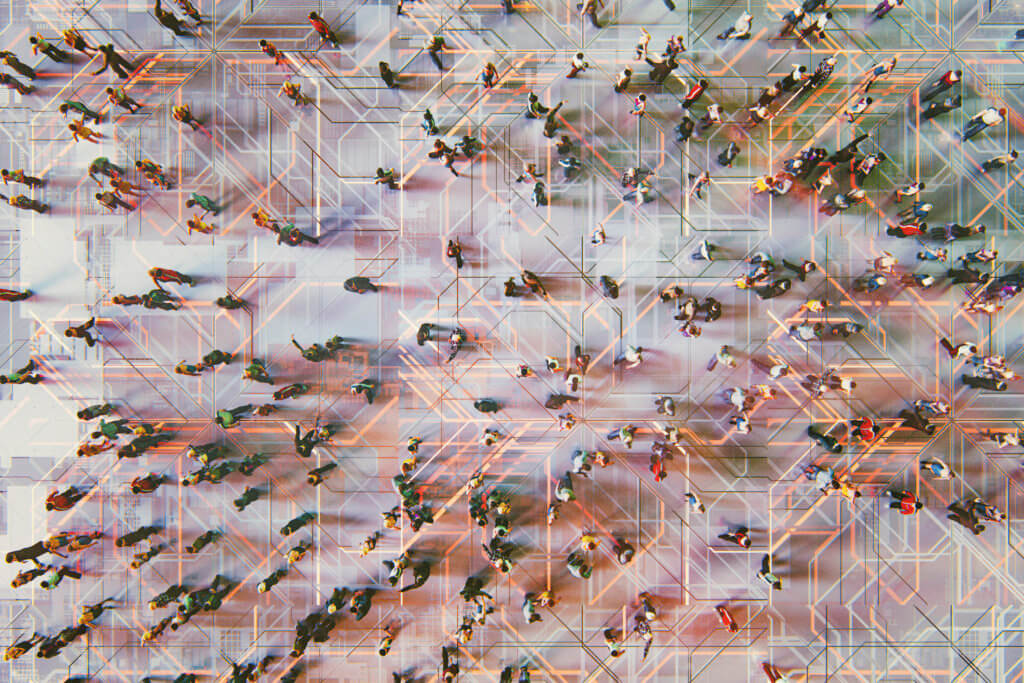 Last week, FCC Chairman Ajit Pai announced a draft Report & Order to open the 6 GHz band for use by Wi-Fi and other unlicensed broadband radio systems. This new Order – which adds an additional 1,200 MHz for Wi-Fi – is the single most consequential FCC decision in at least a generation and in some ways eclipses the original 1997 decision. In addition to touching ordinary Americans in a very practical way very soon, its effects will be felt worldwide for decades to come. The FCC Commissioners – who have been deeply involved in the proceeding – are expected to vote unanimously to adopt the draft Order on April 23. Consumers will be able to purchase the first 6 GHz equipped devices by this Christmas.
Twenty-three years ago, in January of 1997, the U.S. Federal Communications Commission broke new ground and led the world when it adopted Report & Order 97-05, which created the new category of Unlicensed National Information Infrastructure (or "U-NII") devices. That Order set aside 300 MHz – what came to be known as the eponymous "U-NII-1," "U-NII-2" and "UNII-3" bands – in the 5 GHz spectrum range. The word "Wi-Fi" would not be coined for another two years, and the first complete 802.11 standard from IEEE would not be ratified until late 1999, delivering a head-turning 2 Mbps. In 2003, the FCC followed it up by issuing Report & Order 03-287 that added another 255 MHz in the so-called "DFS" bands. And the rest was history… until now.
I've been privileged to be part of the communications revolution spawned by those first two FCC actions. Since 2016, it has also been my privilege to be one of the leaders of a large industry coalition working to open the 6 GHz band. In future blogs I will address more practical aspects of this decision, such as what it means for managed network RF capacity planning. But today, I'd like to reflect on why 6 GHz is so important and some of the profound consequences of this action.
More than Megahertz
License-exempt spectrum has rapidly become one of the core inputs to national and global economies, along with energy or steel or silicon or finance. It is estimated to contribute nearly $3.5 trillion per year to the global economy by 2023. Flexible, affordable, simple wireless communications networks – of which Wi-Fi is the dominant example – underpin virtually every function in virtually every industry worldwide. Just think about how many Wi-Fi interactions it takes to receive an Amazon order. In addition to placing the order over Wi-Fi, the products in your shopping cart were probably designed and manufactured using Wi-Fi enabled systems, and tracked during shipping to Amazon's warehouse using Wi-Fi based scanning equipment. Your order is retrieved, packaged and shipped by a range of Wi-Fi devices in the warehouse, and you monitor progress on your Wi-Fi data device. The retail sector was once of the first to adopt Wi-Fi 20 years ago, and is arguably completely dependent on it today.
But Wi-Fi is woven much more deeply to our world than retail. It is truly critical infrastructure. Nurses monitor patients remotely with Wi-Fi enabled medical telemetry equipment, increasing productivity. Airplanes and their crews depend on Wi-Fi for all phases of flight, and ground crews use Wi-Fi to perform aircraft maintenance, to say nothing of how it has improved the passenger experience before and during the flight. Children and young adults from kindergarten to graduate school employ Wi-Fi in class, for homework, and to take examinations. And our military depends on Wi-Fi for an incredible array of missions, including now being deployed securely at forward expeditionary command posts to improve force mobility and survivability.
So where does 6 GHz come in? For all of its responsibilities, Wi-Fi does not have enough resources. Modern Wi-Fi networks are delivering a fraction of their potential because the available spectrum has not kept up with technology advances. Even though Wi-Fi is capable of multi-gigabit speeds on paper, in practice managed networks are virtually never deployed with channels wider than 40 MHz, which limits them to a few hundred Mbps. This is because wireless architects must balance channel count against peak burst rates when allocating the available spectrum. Chairman Pai recently likened this to the "stone age of Wi-Fi."
In the U.S., the 5 GHz band supports twelve 40 MHz channels, of which eight are sometimes constrained by DFS rules that place restrictions that limit certain use cases like low-latency voice roaming. And there are just six possible gigabit-capable 80 MHz channels, of which all but two have DFS limitations. However, the draft FCC Order will unleash more 80 MHz channels in 6 GHz than there are 40 MHz channels in 5 GHz! To fit it all in, the Order creates four new U-NII bands! And the Commission's proposed power spectral density (PSD) rules incentivize wider channels by eliminating the power penalty that exists in other Wi-Fi bands to use 40 MHz or 80 MHz bandwidths. The Order even specifically prepares the ground for Wi-Fi 7 which has just started development and will support channel sizes of up to 320 MHz.

Europe is also moving rapidly towards making the lower portion of the 6 GHz band available for license-exempt use, initially indoors and for short-range, very low power devices like smartphones. Late this year or early in 2021, the European spectrum regulators are expected to authorize Wi-Fi operation in 500 MHz of spectrum, which is enough for six gigabit-ready 80 MHz channels.

The vast amount of new unlicensed spectrum the FCC is about to authorize means that network architects no longer need to choose between spatial reuse and performance – they can have both. And the very user-friendly rules proposed by the FCC for low power indoor (LPI) devices means that 6 GHz equipment will become available extremely fast – in time for the holidays for consumers, and likely by next summer for enterprises.
Leading the Way
I am deeply cognizant of the debt that we owe the foresighted industry engineers, FCC leadership and most especially the FCC engineering staff for the huge risk they took in 1997 to allocate what at that time was an unprecedented amount of spectrum for as yet completely unknown applications or benefits. Recall that 2G systems were state of the art and that the first 3G network deployment in Japan was nearly five years away. In addition, the two competing 3G technologies – WCDMA and CDMA2000 – used narrow channel widths of just 10 MHz and 2.5 MHz respectively. The idea of gambling over 30 times the width of the widest 3G channel size on an innovative policy "hunch" seemed outrageous then. Of course, no U.S. mobile network operator had any appetite for spectrum above 2 GHz in order to maximize propagation and minimize capital investment. So there was not much "competition" in that sense.
Today, another group of industry and FCC engineers led by the bold vision of Chairman Pai and Commissioners of diverse backgrounds is in some ways taking an even more audacious step. Yes, they have had strong support from leading figures of both parties in the U.S. Senate and House of Representatives. Yes, we know that Wi-Fi is critical infrastructure the world over. Yes, people want faster and better Wi-Fi for an infinite variety of applications. And yes, the 6 GHz Order is just 12X more than a 5G channel width as compared with 30X for 3G during the original U-NII Order.
However, this Commission's decision on April 23 will be infinitely harder, more complicated, and therefore of greater historical significance for at least four reasons:
First, the world is increasingly wireless and demand for spectrum far outstrips supply. This is especially true in the "mid band" between about 2 GHz and 8 GHz. Any new allocation must either displace an incumbent or requires them to share.
Second, the 6 GHz band is home to tens of thousands of public safety, utility, broadcast television and telecommunications incumbents providing vital services who have good-faith concerns about sharing spectrum with Wi-Fi, and who as a result strongly oppose taking any action at all despite assurances they will be protected.
Third, in an age of 80- and 100-MHz wide radio channels for an allocation to be meaningful long term it has to be much larger than legacy grants. Political and technical complexity increases exponentially with allocation size.
Fourth, despite depending on unlicensed spectrum to make cost delivery economics work, mobile network operators see Wi-Fi as cannibalizing revenue and driving down mobile data prices. In 1997 the dominant view of the U-NII bands was experimental; today they are seen as directly competitive and operators have mobilized accordingly.
Finally, this decision is unprecedented as a synthesis of both market-oriented and progressive values. The defining characteristic of how Wi-Fi technology works is its fair competition between market participants (e.g. your iPad) willing to pay different prices (access delays) for access to a finite resource (radio channel). This feature means that anyone can set up a Wi-Fi network anywhere, any time, and for any reason which in turn drives costs down radically and enables competition in the real economy for communication services. Call it a "spectrum freedom dividend." Affordable broadband wireless access is the key to economic growth and prosperity in both developed and developing countries. For example, the 6 GHz order is likely to deliver 5G experiences to underserved rural consumers in the U.S. years ahead of the ability of mobile operators to fund macro network upgrades in rural areas. If Wi-Fi's future is not secured by an adequate spectrum foundation for decades to come, this virtuous cycle will be disrupted at the cost of vastly more expensive connectivity and reduced competition.
With the single largest allocation to a radio service in history below 10 GHz, the United States FCC is attempting nothing less than embedding this simultaneously pro-competitive and progressive vision into the global spectrum architecture. With a combined total of nearly 1,900 MHz of spectrum allocated to license-exempt use between 2 GHz and 8 GHz, the FCC has determined as a policy and legal matter that the "highest and best" use of over 31% of the entire mid-band is user-deployed and market-driven. Chairman Pai said as much in a 6 GHz webinar on Monday, April 6 jointly hosted by New America and the Taxpayer Protection Alliance: "In a few years, the foundation we are setting now is one that will propel the unlicensed ecosystem to become the dominant wireless use case in the future."
The FCC's leadership both eases the way for and places pressure on every other country to follow in its path. This decision should set the bar for countries just beginning to study 6 GHz, and it will encourage European countries to think even bigger. The United States has served notice to the world that to allocate less spectrum to unlicensed is ultimately to be at a competitive disadvantage. Welcome to the "space age" of Wi-Fi.