As the Customer References Manager at Aruba, a Hewlett Packard Enterprise company, I engage with customers and learn how our products solve their problems.  Over and over again, I hear that they are seeing explosive growth in the number of devices accessing their networks.
As these demands continue to grow, security takes on new importance.  Most of our customers have lean IT teams and need simple, automated, easy-to-manage security solutions their teams can deploy.  They want robust security solutions that easily enable onboarding, authentication, and policy management creation for their different groups of users.  ClearPass delivers these capabilities.
Below I've shared how customers across different vertical markets have achieved some of these goals.
The Denver Museum of Nature and Science hosts 1.4 million annual guests each year, who are treated to robust Aruba Wi-Fi access and mobility-enabled exhibits throughout the 716,000 sq. ft. facility.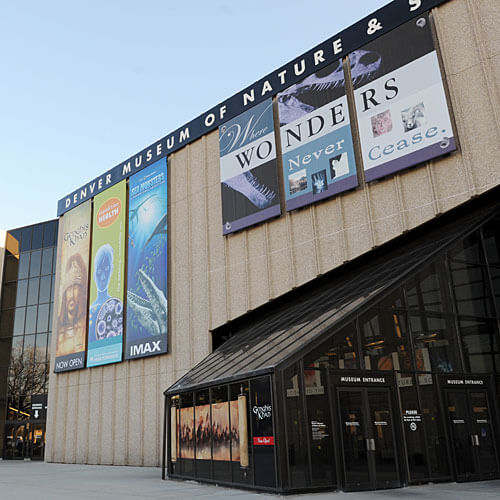 The Museum also relies on Aruba ClearPass to make external access privileges as easy to manage as internal credentials.  ClearPass Guest gives Museum visitors and contractors rich, secure guest access that is automatically separated from internal traffic.
To safeguard its multivendor wireless and wired environment, the Museum uses ClearPass for complete network access control.  ClearPass combines ultra-scalable, next-generation AAA (Authentication, Authorization, and Accounting) services with a policy engine that leverages contextual data based on user roles, device types, app usage and location – all from a single platform.  Read the case study.
Lausanne University Hospital (Centre Hospitalier Universitaire Vaudois or CHUV) uses ClearPass for the authentication of staff and guest access for patients, their families, and others.  Built-in ClearPass device profiling capabilities to create device-specific enforcement policies for differentiated access. User access privileges can be easily granted or denied based on device type, ownership status, or operating system.
CHUV relies on ClearPass to deliver Internet access to patients and visitors via an easy-to-use portal. The IT organization loves the limited configuration and management requirements due to the automated workflow.
On average, they see 5,000 devices connected to the network at any time and have experienced good, consistent performance meeting the needs of staff, patients and visitors. Once the environment was deployed and ClearPass configured, policy enforcement and overall maintenance decreased, freeing up the IT for other things.  Read the case study.
Trevecca Nazarene University leverages Aruba ClearPass for network access control and policy management.  ClearPass provides advanced role management and streamlined access for all Trevecca constituencies and guests.  During Trevecca's most recent fall orientation period, ClearPass helped the institution shine. "Over three days of registration we had over 1800 new devices connect through ClearPass with no issues," said John Eberle, Deputy CIO of Infrastructure, "The tool has proven to be rock solid." Read the case study.
If your company is looking for a security solution that is simple, automated, easy-to-manage and deploy, with low maintenance, ClearPass has your security concerns covered.