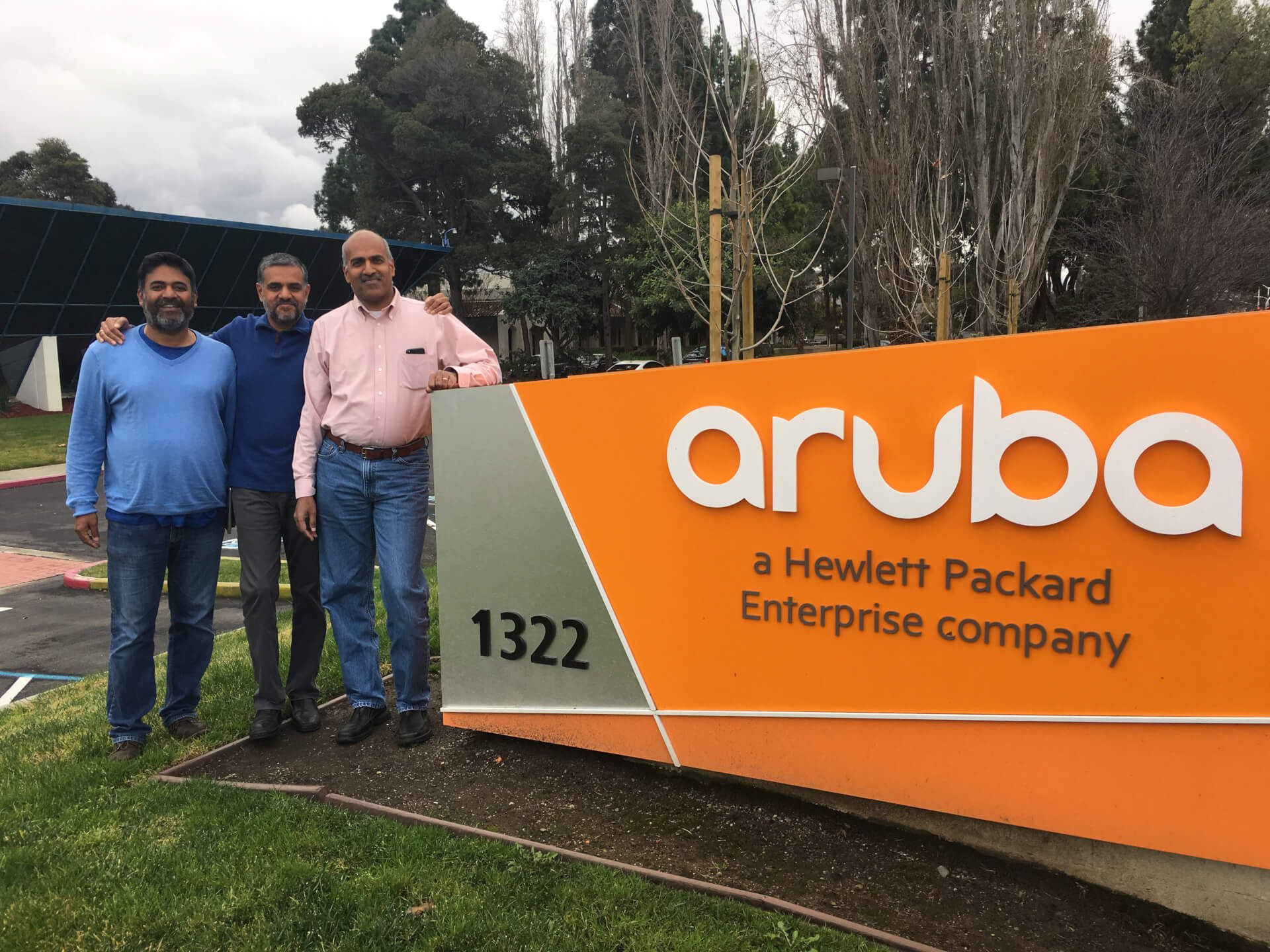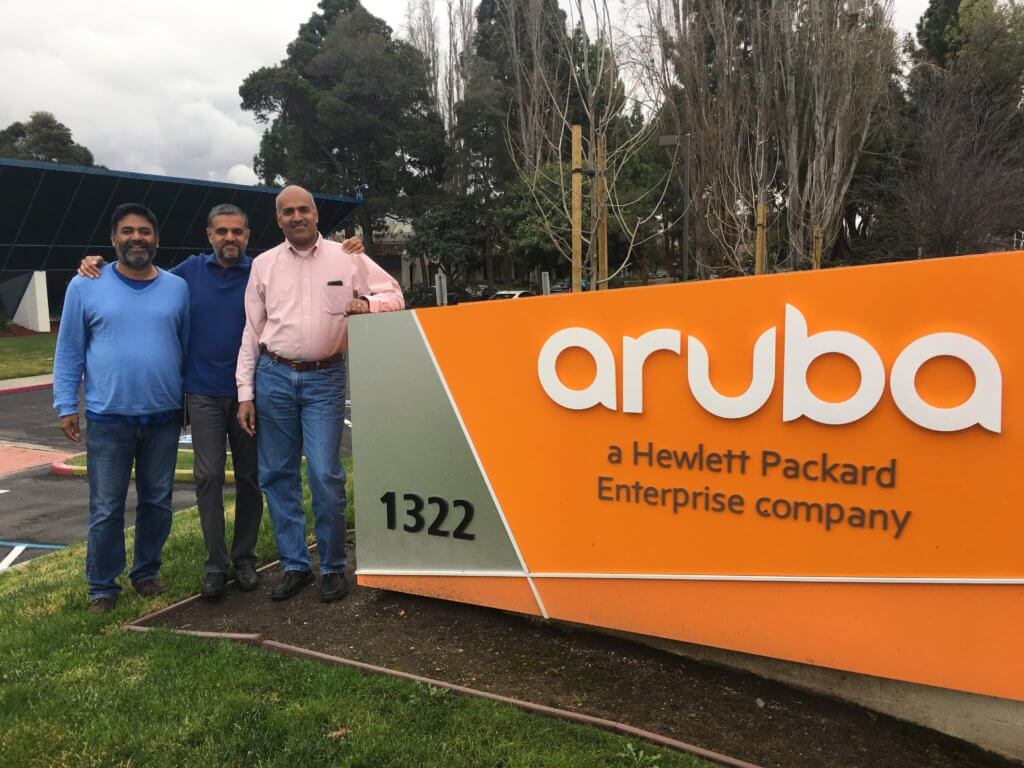 I can still vividly remember that early spring day in 2002 when I walked into the offices at Matrix Partners to meet Keerti and Pankaj for the first time to discuss their new startup, Aruba. Something about the two founders and the small group of individuals that had already joined them clicked with me, and I decided to join the team.
I am very fortunate I did because there has never been a dull moment for any of us in the Aruba journey since. I can honestly claim without any hesitation that we at Aruba have contributed significantly to taking a fledgling technology in Wi-Fi and making it more acceptable to large enterprises and their evolving needs for mobile connectivity. At the same time, we also made Wi-Fi accessible for consumers and the general population. Given the billions of devices with built-in Wi-Fi, it is hard to imagine a world today without Wi-Fi.
I am very proud of the culture of innovation that we have cultivated. We have an impressive track record of identifying new trends early and responding to them by adapting our innovation and roadmap to meet every one of them. For example:
We solved large scale mobility problems by separating policy from topology and by programming policy only when and where it was needed. This is one of the core tenets of SDN.
We created a security architecture that trusted nothing or no one implicitly and did not tie access rights implicitly to membership in any network segment, which is one of the key ingredients in ZTNA.
We collaborated with partners to make it easier to deploy and manage UCC to achieve the realization of an all-wireless workplace.
We recognized early the importance of AI/ML technologies to process volumes of telemetry data to improve not just operational efficiency in detecting and resolving problems, but also to predict and proactively respond to trends before they become major headaches.
Much of this is a result of listening to customer input, which helped us focus our innovation engine to create solutions that fit customer needs and choices.
I am also proud of our culture of caring for people, whether they are customers, partners, or colleagues, and their success. It started early in our history, when we recognized that many customers bet on us even though we were a small, but promising, startup — because they believed in our vision. It became our duty to ensure that they were successful with their choice. And the same happened with our colleagues — we attracted the right talent and empowered them to innovate and create industry-leading solutions. Our culture has created long-standing partnerships with customers and partners, and also has resulted in unusually long tenures at Aruba relative to what is normal in our industry. There is no place like Aruba in the industry.
Looking back at my tenure at Aruba thus far, I have been here for more than a third of my life on this planet, and for about two thirds of my career. In all this time, the scope of my charter at Aruba has expanded every year. From starting out as a member of that impressive early engineering team to serving as the CTO for the past few years.
Which brings me to address why I am making a change now. When I look at the state of the business and the excellent execution both in the field and internal product development, now feels like the right time for this change. And I cannot be more fortunate to have David Hughes ready and willing to take over my CTO role. David and the Silver Peak team have been a perfect cultural fit for Aruba. David is a deeply respected technologist who lets customer expectations and market trends guide product and innovation direction.
I am very confident that David will provide the right leadership to the impressive array of experts within the CTO team and leave his own unique imprint on the organization. In turn, this gives me the freedom to turn my focus to my family, without whose enduring support no part of my Aruba journey would have been possible. I wanted to take this moment to acknowledge what we have achieved so far together, and express gratitude for all those who have made the Aruba journey as enjoyable as it has been.
Never doubt that although I'm stepping into the background, I am still as invested in our success, and that of our customers and partners, as ever. I look forward to watching all your future success! And as always, I'm here if you need me.