I caught up with Sam Clements and an ATM Insiders and mobility practice manager at a nationwide VAR, to get the inside scoop on what he does, what he's looking forward to at the conference and the future of technology. Be sure to follow Sam on Twitter at @Samuel_Clements and check out his blog.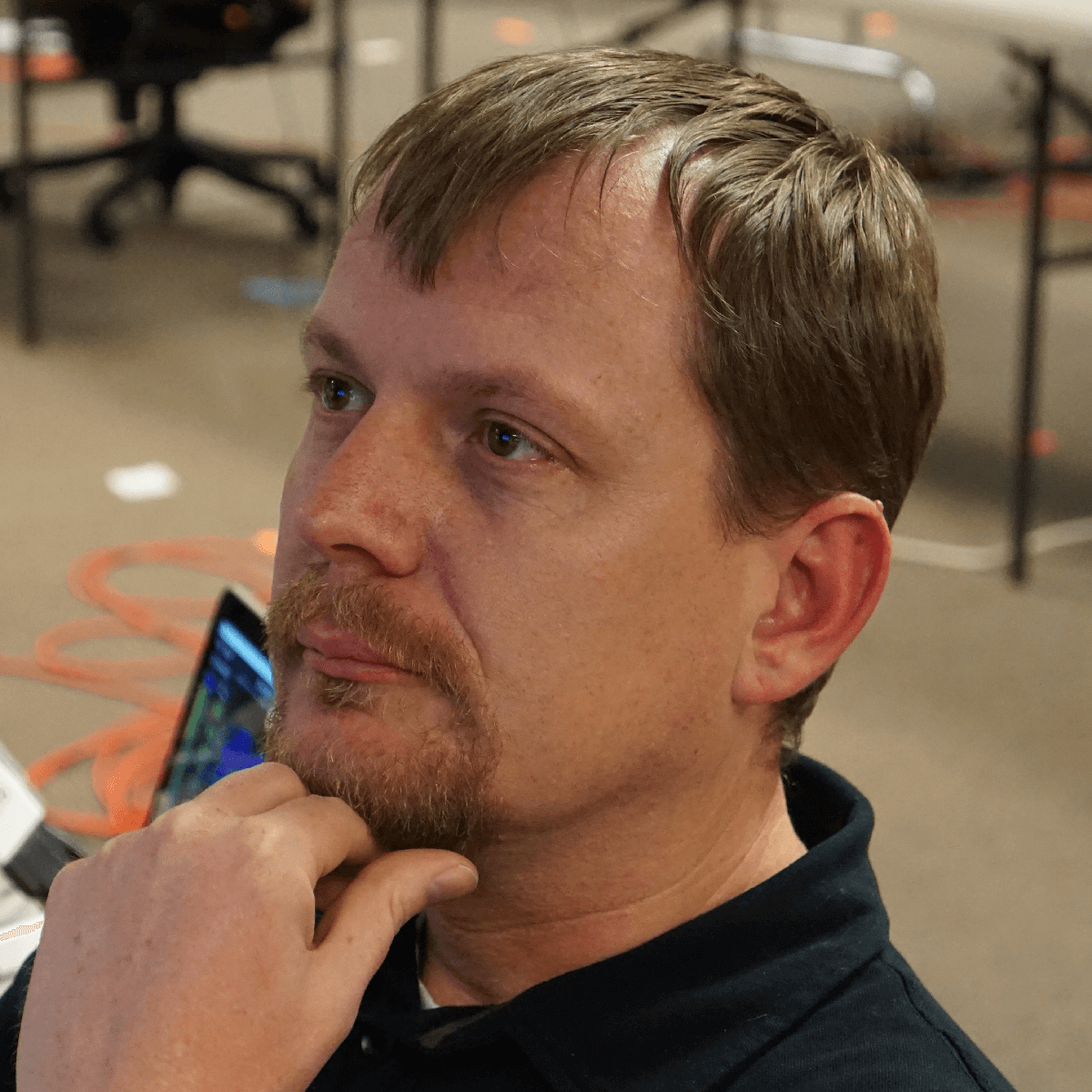 PK: When you're not hanging out at ATM18, what's your day job?
SC: I'm a mobility practice manager at a large VAR in North America. I cover the Southeast territory. Generally, I handle everything – go-to-market, tool selections, escalations for presales and high-profile engagements, and answering emails all day long. The buck stops with me for mobility at my company.
PK: How did you get into wireless?
SC: I started a long time ago in a state far, far away. I worked for a platform integrator in California on the Intel Centrino migration. Then I fell out of wireless. I moved to Wisconsin, and was doing systems integration work, and a pile of wireless gear showed up one day. They said: You've touched this before.
I came back to networking because no one else was willing to go exploring, and I've got a knack for it. That was 12 years ago.
PK: What motivates you to do what you do?
SC: I grew into networking. The more I learned, the more it fascinated me that we were doing things over thin air. I became passionate about it, as other people became less interested.
The more I dug, the more questions I had, and the more people were looking for a distilled, easy answer, and they came to me. It's self-fulfilling.
PK: What is the first thing you'll do when you get to Vegas for ATM?
SC: Find a gift for my wife. If it weren't for my wife, I couldn't do what I do. She supports me and takes care of our family. The least I can do is think about her when I'm away.
I'll also buy a bottle of water because I hate the desert.
PK: What's the coolest part about ATM?
SC: The coolest thing about going to ATM is hearing Aruba's story in Aruba's own words. It's one thing to have a story regurgitated or filtered through different people, VARs or customers. It's always the most compelling when you hear the manufacturer's perspective of the world they're trying to fix and build solutions for. It helps me understand "yes, they got it," or they're missing the mark, or maybe I need to explore this thing they're talking about.
I'll be able to see all the solutions that Aruba is building. Last year we saw hitless upgrades – in-service updates of controller code. Seeing those flagship announcements in real time as people are using the infrastructure is really compelling.
PK: What part of ATM do you dread the most?
SC: There's always the drinking-from-the-firehose problem. When we want to stay ahead of technology, you have to look all over. No one will spoon feed you the information. You have to be passionate and get the data.
It's a significant energy drain trying to be engaged. It's challenging to digest all the information at conferences but I wouldn't trade it for the world.
PK: What technology are you wearing right now?
SC: My Apple Watch. When Apple released the watch, I thought it was the dumbest thing, and now I own one. The last thing I do before climbing into bed is to take the watch off, and I put it on the first thing in the morning. The point of it was that I don't have to stare at my phone screen.
PK: If you weren't in technology, what would your life be like?
SC: A long time ago, I thought it would be great to do law enforcement. But if I were to quit tech today, I would try my hand at distilling. I'm in Tennessee, and there are a bunch of local distillers.
PK: Who do you see as the undisputed guru of technology innovation?
SC: I'm an Apple fanboy, so it has to be Steve Jobs. It's Jobs and Steve Wozniak and the invention of the Apple computer. I've used Apple all my life, back to the Apple II.
PK: Who would you want to have dinner with?
SC: It would be a fascinating conversation with Jobs – and intimidating. Our dietary preferences wouldn't line up. I'd be eating a cow and he'd be eating a vegetable.
PK: What will be the most life-changing technology in our lifetime?
SC: The automation of transportation. When there is a train wreck or Amtrak goes off the line, you hear about positive train control systems and collision avoidance. These folks are paving the way for automated transportation, and at some point, it will be extended to smart cars. They are the unsung heroes of smart car transportation.
PK: In what market segment will we see the next big disruption?
SC: Tech is continuing to drive market disruption across a variety of verticals from entertainment to transportation to the straight-up consumerization of IT. People buy the latest box at their local electronics retailer, and then ask why their tech at home is better than at work.
PK: What's your current favorite meme/GIF?
SC: The "This is fine" meme with the dog sitting in a burning room.
We live in a world of constant change, constant tech adoption and us adapting to new features, products, platforms – fill in the blank. The juggling we do as technologists we don't see in any other industry. We are driving the car down the road at 100 mph on two wheels and are changing the other two wheels at the same time. The world is constantly burning down, and we thrive on it.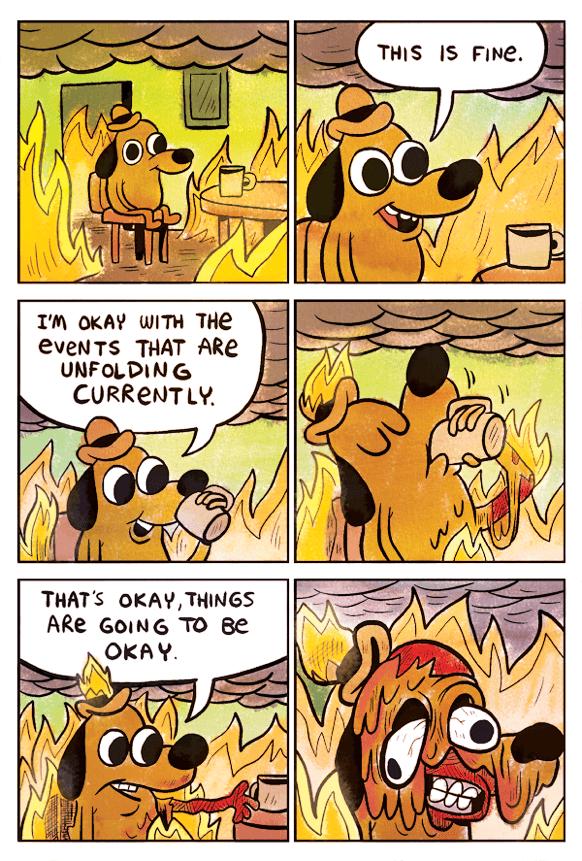 Sam is a delegate at the Mobility Field Day on Wed, March 28 at ATM18. Watch the live stream here: http://techfieldday.com/event/atm18/
Tags: