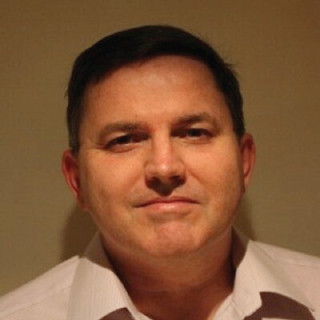 The first Tech Field Day event was held 10 years ago in November, and Greg Ferro was the only network delegate. In this interview, we flashback with Greg and talk about the power of  a community of IT engineers and architects. Greg Ferro is a cofounder and an analyst at Packet Pushers Interactive, where he podcasts, writes and runs a leading analyst and media company. Subscribe to Greg's Heavy Networking podcast
Register now to see the #TFD20 Aruba livestream on Friday, November 15 and learn how to simplify networking tasks with automation.
Jamie: How did you first get involved in Tech Field Day event?
Greg: I was the 'networking' delegate at the first Tech Field Day event in 2009! I started blogging in January 2008 when my persistence was greater than my writing talent, but it was enough to get me noticed when Stephen Foskett, the founder of Tech Field Day, reached out to me about an event in Silicon Valley.
The first Tech Field Day even was full spectrum – server, storage and networking – and Stephen wanted a networking person to complete the wheel. It was true then and still is tue today that there are few independent networking bloggers.
Jamie: What's your favorite memory from the early Tech Field Day events?
Greg: At the very first event, a limousine turned up to get us around Silicon Valley. It was a dislocating moment to be picked out of obscurity, fly to the US and then drive around Silicon Valley in limo! I thought, "This blogging thing is wild."
I later found out that the limo was a practical choice because Stephen was struggling to transport about 15 people between vendor buildings. Today it's a signature feature of Tech Field Day events that delegates turn up in a limousine in vendor car parks.
Fun fact: Tech Field Day events used the same limousine company in San Francisco and Silicon Valley  since the first event.
Jamie: How have Tech Field Day events evolved over time?
Greg: The early events were general, with a focus on servers, storage and networking. They were great, but I wanted events focused on networking. One thing led to another and I assisted Stephen in getting the first Network Field Day event off the ground in September 2010.
Tech Field Day events have evolved from the generalist days to align with industry verticals and is a part of its success, but Stephen continues to run Tech Field Day events once a year just to honor the tradition.
Today Tech Field Day events are the go-to influencer platform for vendors and engineers can watch the presentations from anywhere. As an engineer, I get access to the content I want to hear, not what the vendors think is important because a senior engineer needs different information than a CIO.
Jamie: Packet Pushers also addresses the same audience of engineers and architects. Did Tech Field Day events help you formulate the idea for Packet Pushers?
Greg: Tech Field Day and Packet Pushers have a long history and friendship over the last decade. Our content strategies are more aligned than they are different. Ethan Banks and I started the Packet Pushers podcast in large part because Tech Field Day events participation inspired us. In later years, participation in Tech Field Day events helped us to form key relationships that led to where we are today.
Jamie: Do you miss anything about the "old school" Tech Field Day events?
Greg: Thoreau once said, "Never look back unless you are planning to go that way." But what I sometimes miss is that "first day at the new job you always wanted feeling" when TFD was new, fresh and kind of weird (all at the same time), and this nobody was the center of attention for a few hours. I am reminded of that when I meet first time delegates.
Jamie: How have vendors' approach to Tech Field Day changed over time?
Greg: Tech Field Day events set the tone for social media and influencer engagement in enterprise IT. Vendors take it seriously. It's not just another marketing exercise with the same boring presentation and tedious content. Vendors put Tech Field Day events way ahead of conferences in terms of preparation and attention to detail. They're thinking differently to engage the audience and get their attention.
The presentations are a balance of consulting, analysis and technical detail, now that vendors realize that working with technology influencers is similar to working with industry analysts.
Jamie: Why do you continue to participate in Tech Field Day events? What's the value to you?
Greg: It is the comradery among delegates. If you're an enterprise IT infrastructure nerd, you're often working alone, in isolation and the loneliness can be acute.
With Tech Field Day events, you find friends among delegates and the wider social media community. Tech Field Day events are a community of people like me, who work in the real world on the right side of the fence where the technology is real not a deal.
Register now to see the #TFD20 Aruba livestream on Friday, November 15 and learn how to simplify networking tasks with automation.