In this interview, Sylvia Ruiz, Aruba's university and internship program manager, chats with Cindy Wang, an intern who has been working since May 2018 in the Sunnyvale headquarters. She shares what she loves about web development and offers some insights on the perks of intern life.
Sylvia Ruiz: Why did you choose the internship at Aruba?
Cindy Wang: I'm a fifth year student studying computer engineering, and I wanted to do web development. When I looked through job postings on LinkedIn and Glassdoor, I saw the Aruba intern position, and the job description was exactly what I envisioned. Aruba is a great company, and the internship is an amazing opportunity to learn and grow.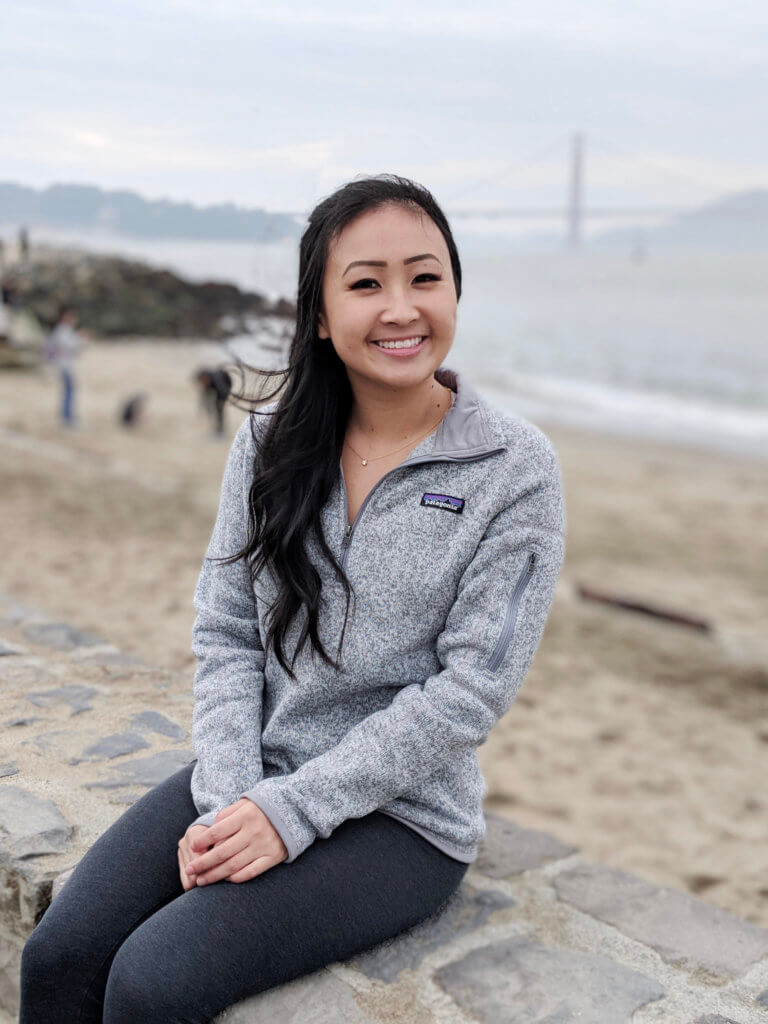 Sylvia: What are some of your key tasks?
Cindy: I'm on the web team in marketing. I really like that this position is both web design and web development, so I get both aspects. We get requests from the marketing team, and I handle requests like updating specs on products and contact information. I'm working on a big project to update the resources section on the website. We're creating a new architecture. I'm researching how to make it better, understanding how customers use it, and interviewing the marketing team.
Sylvia: How would you describe the corporate culture at Aruba?
Cindy: People are upbeat and happy. In marketing, people are motivated. It's really flexible, so you can work on your own time to get everything done. I like that there are a lot of events for interns, so I can meet new people and hang out with other interns.
Sylvia: What is your most interesting office experience so far?
Cindy: The food at the cafeteria is great and it's subsidized. We recently had lunch with Partha, the Aruba CTO, which was pretty cool.
Sylvia: What person has been the most inspiring mentor for you and why?
Cindy: The Web Program Manager, Lydia, came from a web development background and is self-taught when it comes to design. I'm trying to learn design on my own, and it's inspiring to see her in such a position.
Sylvia: What is your ideal future career path?
Cindy: I want to stay in web development. I really enjoy it. But I'm also interested in HR, because I like talking to people.
Sylvia: What tips would you provide to future students applying for Aruba internships?
Cindy: Go for the internship you want. Aruba is such a big company, and I didn't feel like I was qualified enough for the position. But I applied, figuring the worst thing that could happen is that they don't reply. I'm grateful I took a chance.
Sylvia: What technology do you find the most fascinating?
Cindy: Autonomous cars. I live in San Jose and I'm so used to driving everywhere. Having a car that could drive itself would be great. A lot of companies are getting into it, and I'm excited to see the progress. I look forward to autonomous cars being a normal thing.
Sylvia: What is the one thing most people don't know about you?
Cindy: When I was three, I fell out of a second story window and came out with just a few scratches. I'm pretty lucky to be here. I was in my room jumping on my bed with my brother, and the screen on the window wasn't tight. Luckily there was a bush under the window, and it caught my fall.
Sylvia: What is your current favorite meme/GIF?
Cindy: The SpongeBob ones are really funny.
Tags: