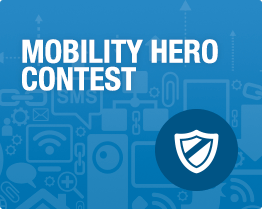 Congratulations to our January 2014 Mobility Hero Contest Winners! You guys did a really great job, Actually every who participated did a very good job on their tutorials. 
Top Prize (Winner of the IAP-225 11ac Access Point)
  Performing a Remote WiFi Survey With 40 Kudos!
2nd 
 Working "DERIVATION ROLE" for DOMAIN and PERSONAL workstation without CPPM With 29 Kudos.
3rd
 Airwave Root password recovery With 23 Kudos.
Other Entries...
Aruba Controller Password Reset
Link Aggregation (LACP) on Aruba Controller
Increase diskspace on Airwave running on VMware
AP Provisioning via GUI for Aruba Controller
Internal Captive Portal with automatic guest auth and redirect to welcome page
Running CLI commands remotely using Perl
Beginners Guide to CLI Troubleshooting
Thanks Everyone! Looking forward to seeing the submissions for the Febuary contest. Get them in Feb 16th for a chance to win one "Airheads Conference Package" in Vegas.