Meet Frank van Breugel, Aruba Mobile First Expert (AMFX) and IT Architect with Deltics in the Netherlands. I sat down with Frank to learn how his passion and knowledge of Aruba technology has led him to spread the enthusiasm and "Arubanize" his peers.
The AMFX badge is the highest level of achievement within the Aruba certification program. The AMFX Hall of Fame celebrates the elite network professionals that chose to align themselves with Aruba, the most innovative industry disrupter.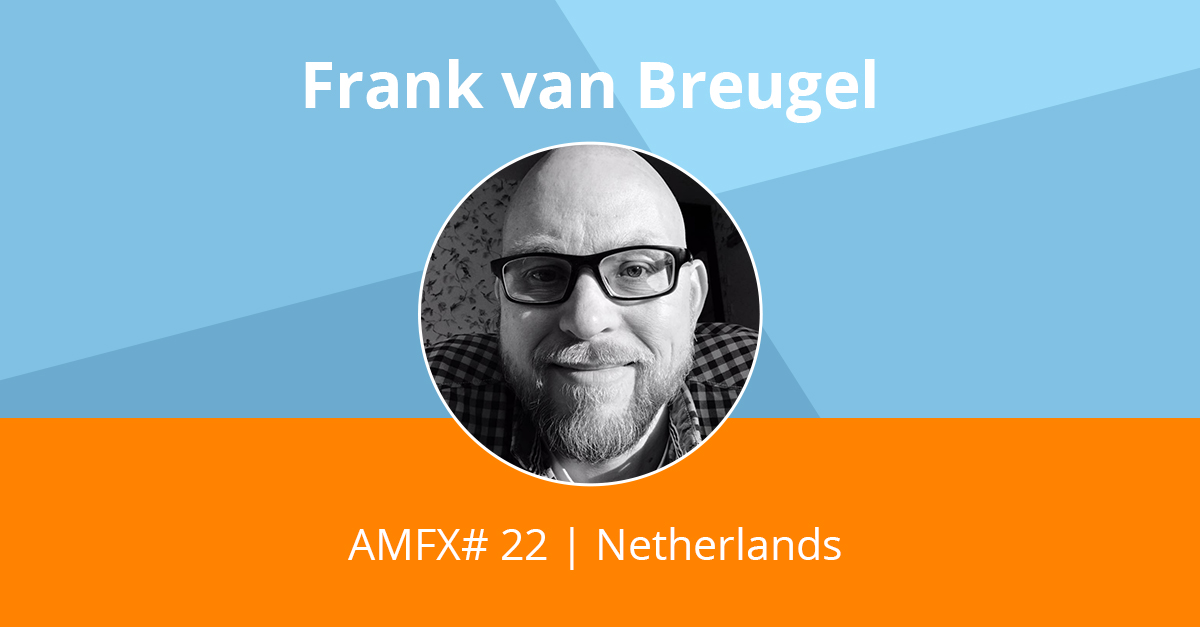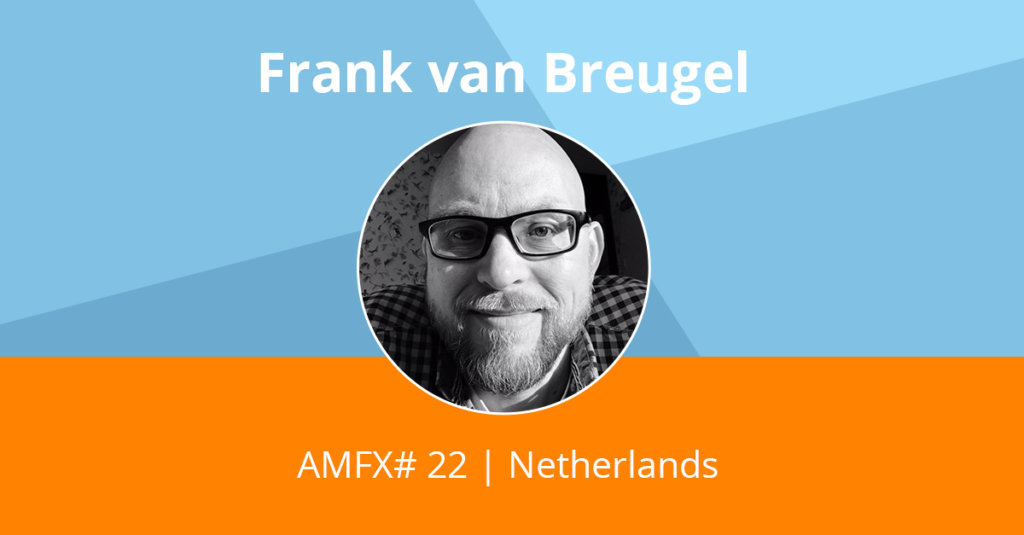 Company: Deltics
Title/Role: IT Architect
LinkedIn Profile: Frank van Breugel
Airheads: @mrtwentytwo
Certifications:
HPE Master ASE - FlexNetwork Solutions V2
MRV WDM and Layer 1 Technology
AirWatch Certified Technical Post-Sales On-Prem Expert
Jenna: How did you begin your career journey in mobility?
Frank: Back in the day, I started with the first release of 802.11 (802.11-1997 or legacy). I was working for a garden furniture company. They started with Symbol scanner guns at 1 Mbps for their warehouses in the Netherlands and the UK, and we installed an 11 Mbps link over three or four kilometers to get a "fast" backbone to the main office (DSL was only 1 Mbps at that time). You know the old stuff, like climbing on high chimneys to install high-power grid antennas.
Jenna: What is your technical area of focus at this stage in your career?
Frank: For my networking focus, I would say wired, wireless and security with a sidestep to WDM (wavelength division multiplexing) from time to time. A more social focus is sharing the knowledge with my peers, so we grow all together.
Jenna: What made you invest in learning about Aruba and become an AMFX?
Frank: When HPE partnered up with Aruba, we had a meeting with John Schaap (AMFX#12), and he started the Aruba fire in me. From that moment, I was hooked. It has been a fast ride, but what a blast! And we still keep going strong!
Jenna: How has becoming an AMFX affected your interactions with customers, colleagues and managers?
Frank: Being an AMFX has strengthened my relationship with customers, colleagues and managers. Because of the knowledge and passion, people will see the light and get Arubanized just like me. With peers and also customers, I can share my knowledge to help out and get everybody to a higher level.
Jenna: What motivates you to continue learning?
Frank: Passion motivates me and the love for Aruba's philosophy and products. At the moment, I am enhancing my knowledge about Aruba IntroSpect.
Jenna: Can you share a story or an example of something that you learned by helping someone else?
Frank: Not really a story, but I have learned through others and through time that you should always keep an open mind and you should not turn away from looking at things from a distance. If everybody is looking to the left, you should also look at the right.
Jenna: Do you have any suggestions for individuals who are preparing to become an AMFX?
Frank: The only way to get AMFX-certified is to bribe. No, just kidding. You have to put in the work, hard work. Plain and simple, there are no shortcuts.
Being an HPE Partner, I was used to do proctored exams to get the highest certs from HPE. Aruba's X-level is really the way to see if someone is cut out for this. The AMFX is next level—the elite club of networkers. If someone gets passionate about this goal, then you can achieve most anything!
Jenna: What would you say to encourage your peers to learn more about Aruba technology?
Frank: I show them the passion and knowledge of Aruba and its Arubans. I get them enthusiastic through my own passion and knowledge. They need to experience how Aruba is making the needed change in networking.
Jenna: Who is your biggest hero?
Frank: For a tech hero, I would say Steve Jobs for inventing the iPhone. My personal heroes are my wife and two kids. As much as I am a hero to them, they are heroes to me!
Jenna: Any last words?
Frank: I always try to make one-liners up as I go along. See this video I made during ATM2018 in EMEA with Wilson. Wilson loves Aruba orange!