In celebration of Women's History Month, I interviewed Vinodini Karthikeyan, Aruba's first and only female Aruba Mobile First Expert. Read more about Vino's story and how her network experience and skills helped her rise above gender stereotypes and become one of Aruba's top technical instructors and expert exam proctors.
The AMFX badge is the highest level of achievement within the Aruba certification program. The AMFX Hall of Fame celebrates the elite network professionals that chose to align themselves with Aruba, the most innovative industry disrupter.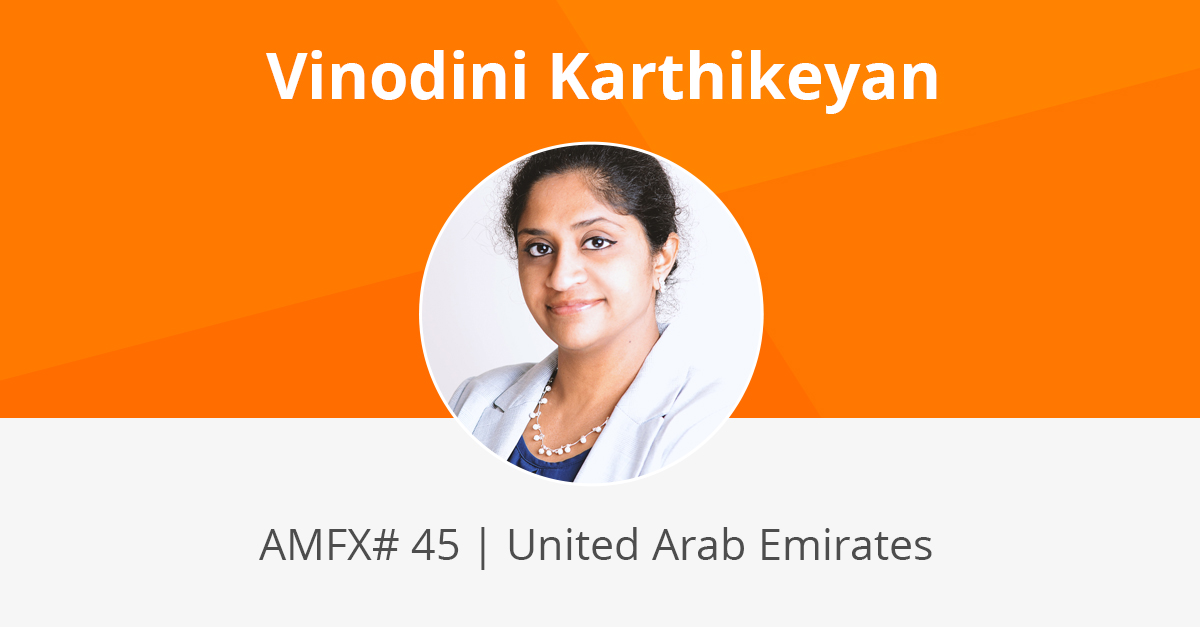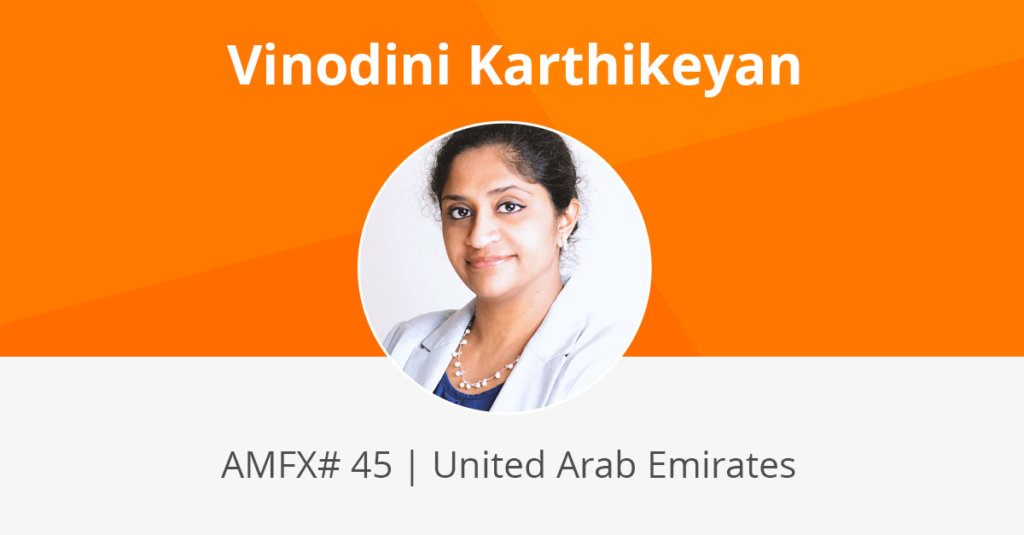 Company: Computer Data Inc.
Title/Role: Technical instructor
LinkedIn: Vinodini-Karthikeyan
Airheads: @vinodini_karthikeyan
Certifications:
Aruba Certified Instructor (ACI)
Jenna: How did you begin your career journey in mobility?
Vino: I started my career as a customer support engineer for SOHO wireless products directly out of college. I later gained wireless networking experience and skills through certification programs and started working for different enterprise mobility solutions as a TAC engineer and design and deployment engineer. Now, I work for Computer Data, Inc., and deliver Aruba technical trainings for Aruba Education Services.
Jenna: What do you do when you aren't traveling around the world teaching and proctoring expert exams for Aruba Education Services?
Vino: When I am not teaching or proctoring exams, I spend more time on updating my knowledge with the evolving new Aruba technologies and also provide Aruba design and deployment support.
Jenna: Have you faced any challenges along the way while working in IT- a male dominated industry, and if so how did you overcome those challenges?
Vino: When I moved to United Arab Emirates (UAE) in 2012, I initially faced some challenges to get a job in the networking vertical as most opportunities preferred male candidates. But my past work experience in wireless networking and the different projects that I worked helped me to get through.
Jenna: What do you think is the best part about being a woman in the tech industry?
Vino: I enjoy being a woman in the tech industry. I had no problems with gender issues from the workplace except for a few instances, which I prefer not to carry with me. At all the different companies I have worked with, equal opportunities on handling different projects were given to both genders.
I do not think about the peer engineer's gender while working with them and that helps me to stay away from any unpleasant situations. I just focus on executing the tasks and do not think about gender differences while working in a team.
Jenna: What made you invest in learning about Aruba and becoming an Aruba Mobile First Expert (AMFX)?
Vino: I was a Mobility and ClearPass Certified Professional while working on Aruba deployment projects and had good hand-on experience as I was also delivering Aruba technical training for partners and customers. I knew holding an Expert certification would definitely boost my confidence in the subject and hence planned to attempt an expert level exam.
During 2014-15, getting a confirmed schedule to attempt an expert exam in UAE location was difficult, due to low enrollments and I also had travel restrictions that limited my attempt for the exam to when it was available in UAE.
I was more interested in attempting for the ClearPass expert certification, but to help my colleague appear for the Mobility Expert exam, I also registered to meet the minimum participation number for the exam to get confirmed in that location.
After acquiring ACMX, I worked on my ACCX certification and finally acquired the ACDX certification.
I was extremely happy when I was recognized as the first woman in the world to earn the AMFX – Aruba Network's most distinguished technical expert certification!
Jenna: What was your favorite piece of Aruba technology to learn about and excel at?
Vino:My favorite Aruba Solution is our Secure NAC – Aruba ClearPass and the ArubaOSv8 Mobility Architecture. I am working toward updating my Expert certification to the latest version.
Jenna: Can you share a story or an example of something that you learned by helping someone else? Anything anecdotal from students, employers, customers where you used your expert knowledge.
Vino: With ClearPass, the same requirement can be accomplished in different ways and while proctoring the ClearPass expert exams, I have learned new things from few candidates who configured the same requirements differently. Also, the expert level knowledge helps me to troubleshoot the issues reported by the students/ candidates in the training labs or while proctoring the exams.
Jenna: Do you have any suggestions for individuals who are preparing to become an AMFX?
Vino: Extensive hands-on experience and managing your time during the exam is the key to successfully completing all the requirements asked in the exam and to pass the exam.
As a part of the exam preparation, work on all the exam objectives in your lab environment. If possible, plan to attend the Advanced Design/ Mobility/ ClearPass training, which will help you prepare for the Expert level exams.
Jenna: What advice would you give to women trying to break into the networking industry?
Vino: Once you have chosen networking as your career path, you will have to work hard to gain your knowledge and skills from experience, and this is regardless of gender. When you find yourself struggling to fit in, ask for help and try to find a coworker who is supportive and can help you to become more confident in the subject.
Don't be afraid to share your ideas or to do things differently, and once you gain skills and knowledge, you will earn respect naturally. Always maintain strong technical skills and stay updated with the latest technologies and the industry developments.
Jenna: What would you say to encourage more girls to stick with science, technology, engineering and math (STEM)? For example, in the US, there is a big drop in girls who are interested in STEM once they reach high school. What can we do to sustain their interest to get more women into the pipeline?
Vino: If you love and enjoy doing something, then work towards pursuing your interest as your career. Both men and women have equal abilities. So, don't hold yourself from taking a job opportunity in the science and technology fields by thinking about greater male competition.
A mentor and/or a teacher can play a major role in helping the students to sustain their interest. They can encourage the female students to choose the STEM fields of education by letting them know about the different job opportunities available in those verticals.
Parents can also influence and motivate the students in planning their career and future in the STEM field. Parents will be able provide constant support to change their interest into action.
Jenna: Who is your biggest hero?
Vino: My dad and my husband are the biggest heroes in my life. I was a science graduate and got my first job through the university's campus placement. I was new to IT and networking and went through hardships in proving my ability in that vertical.
I would not have pursued my career in networking without my dad's motivation and support. My husband always has a positive outlook towards everything. He always encourages and supports me both on my personal and work front.
Jenna: What is your favorite internet meme?
Vino: After attending a training, you be like…