It has been an exciting year for HPE-Aruba Networks. We continued to see growing adoption of our products and solutions, received industry recognition from leading global research firms, Gartner and Forrester, and witnessed the continued innovation and delivery of new products, solutions and services, like new IoT and Edge offerings, the entire portfolio as a service, secure Wi-Fi for small business, automated security and next-gen wireless solutions, and our recently introduced Aruba CX switches.
We are proud to announce that our momentum in the market continues with the recognition of yet another global research firm as HPE-Aruba was named a Leader in the IDC MarketScape: Worldwide Enterprise WLAN 2019 Vendor Assessment. An IDC MarketScape is one of the IT industry's premier vendor assessment tools, providing in-depth quantitative and qualitative technology market assessments. This IDC MarketScape is a comprehensive assessment of WLAN competitors and provides customers with critical information necessary to make a buying decision. According to IDC, for IT vendors, an IDC MarketScape "validates your competitive position in the relevant markets" so HPE-Aruba is proud to be one of two Leaders in this important assessment.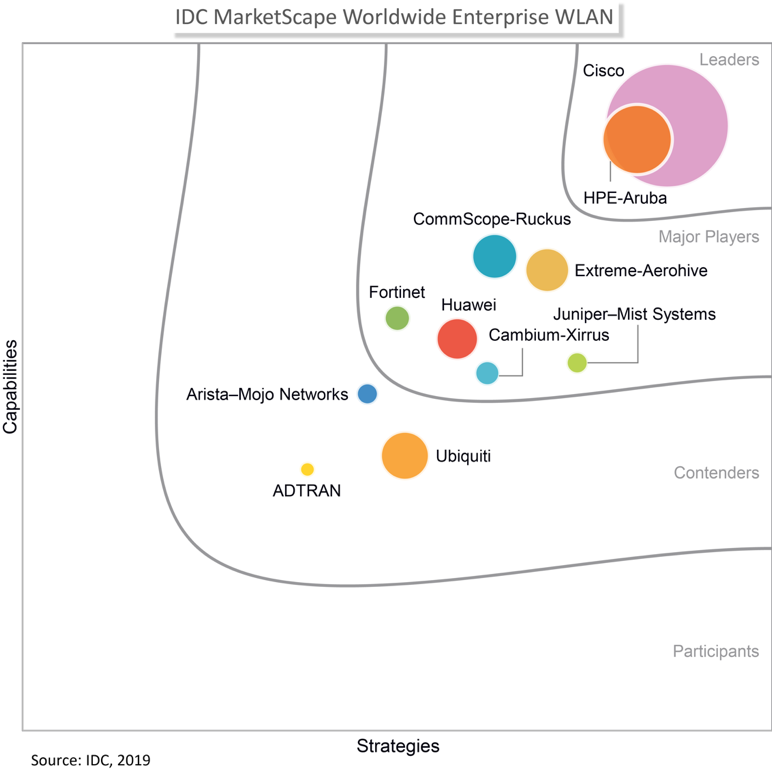 Fundamental to HPE-Aruba's approach to networking, and especially our wireless LAN portfolio, is the commitment to deliver flexible management and software capabilities to address key IT requirements.
According to the IDC MarketScape, following are key reasons why HPE-Aruba is appealing to a broad spectrum of the market:
The flexibility of HPE-Aruba's WLAN portfolio to span on-premises and cloud-based management
A tightly-integrated switching platform
Robust management, security and analytics software tools
From enterprises to small and medium-sized businesses, these conclusions are further validated by direct customer feedback to IDC during IDC's vendor evaluation process.
User Experience is Paramount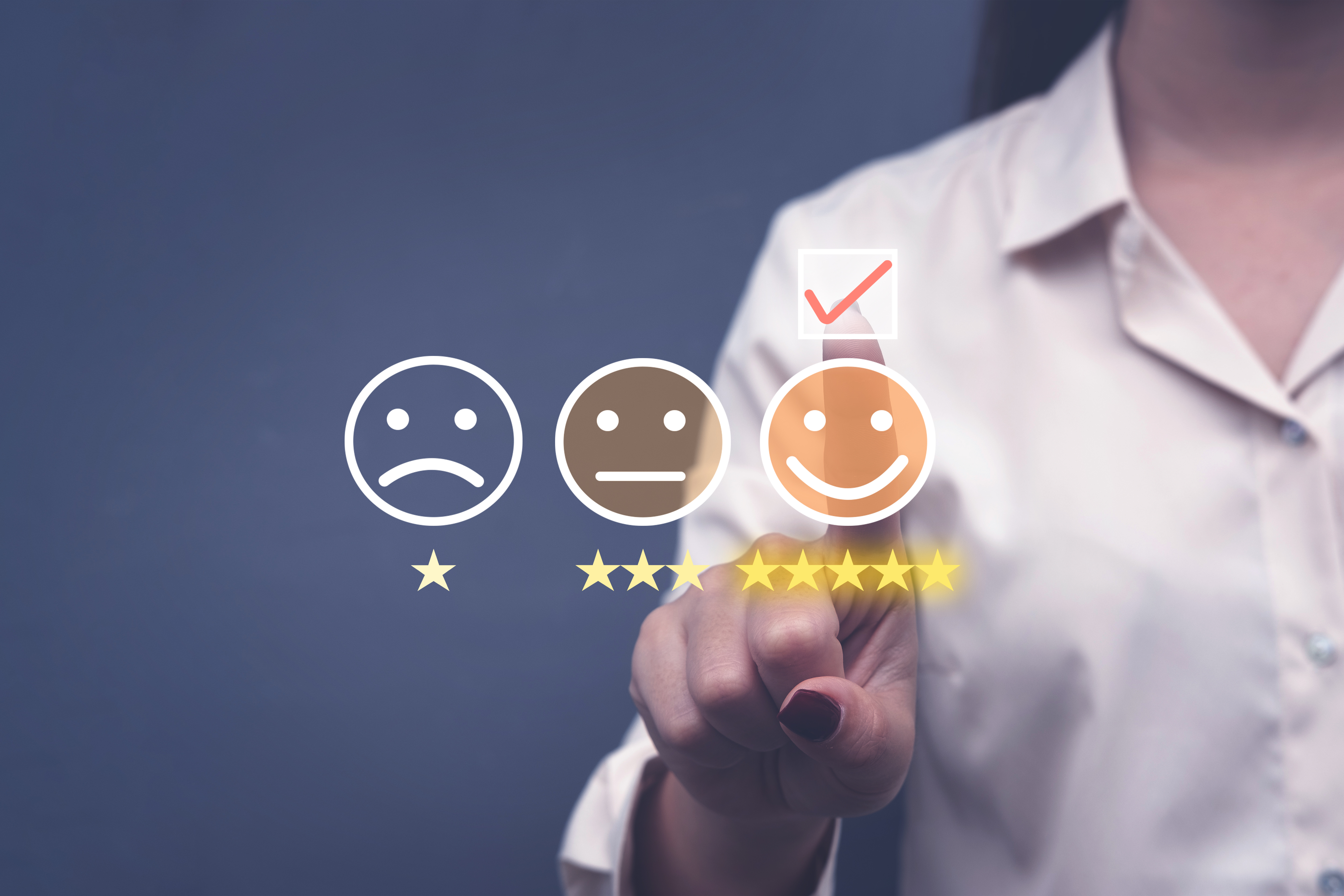 HPE-Aruba users deploy our solutions based not only on our speeds and feeds, but on the way we partner and advise our customers, and how our technology delivers end-to-end software capabilities that solve very relevant business challenges. Chief among these challenges is the need for end-user and IT experiences need to improve at the pace of technology. With the advent of mobile, IoT, and cloud, end-users need a Wi-Fi network that just simply works – and IT users need effective management and control planes that can go a layer deeper when they need to solve a problem.
To deliver this, we combine our Wi-Fi 6 product line with best-in-class Wi-Fi and software features that optimize roaming and solve sticky client issues (ClientMatch) and enable the organization to be more environmentally-friendly through power savings (Green AP). As the IDC MarketScape notes, HPE-Aruba's Wi-Fi 6 features such as ClientMatch complement our focus on ensuring "high levels of end user experience through powerful, yet simple to manage enterprise networking products." Aruba Central, our cloud-based management platform, takes these capabilities to scale, as a platform for managing operations and security that spans not just across wired and wireless, but to branch office networks too.
For more on HPE-Aruba's key strengths, please download the 2019 IDC MarketScape for Enterprise WLAN at this webpage.