This IDC blog is sponsored by Aruba, a Hewlett Packard Enterprise company, published in November 2020.
As the COVID-19 pandemic disrupts businesses around the globe, the volatility in the macroeconomic environment requires agile responses by organizations everywhere. Many of these organizations rely on data to make informed decisions about the conditions of their markets, customers, and supply chains. Real-time data helps organizations respond quickly to changes, win new business, and provide high-quality digital customer experiences. Now more than ever, data is the new currency for digitally transforming businesses.
Data and Analytics Are Changing How Enterprises Operate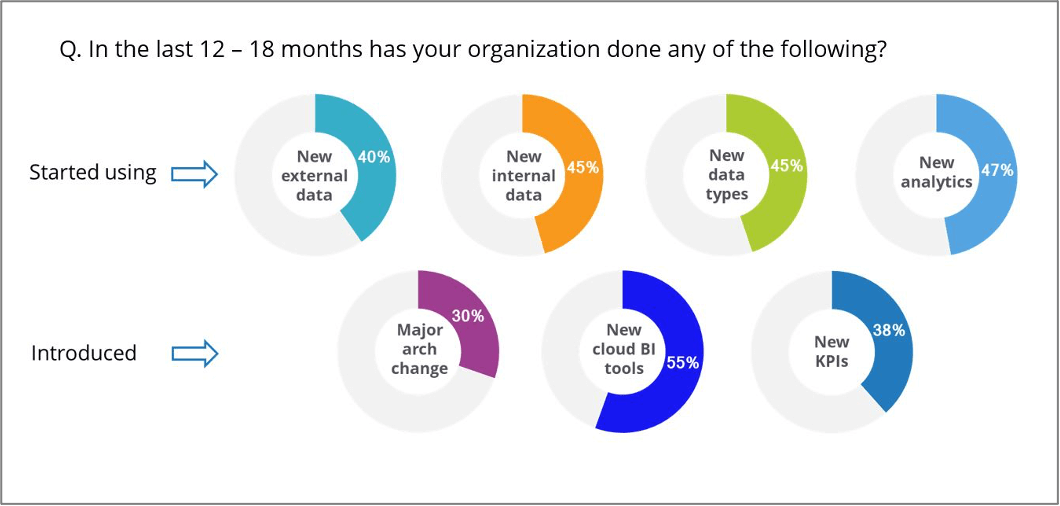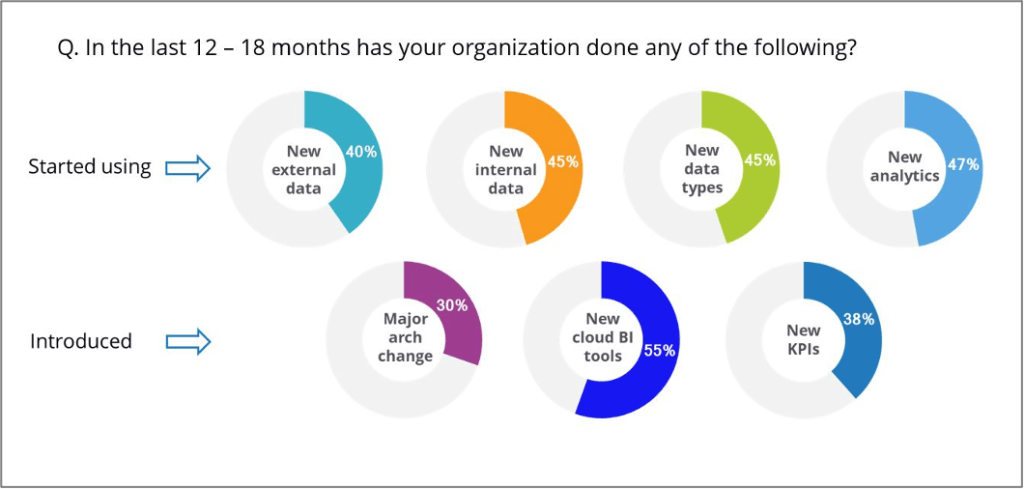 Source: IDC Business Intelligence End User Survey, IDC, February 2020, N=310
A recent IDC study of 310 large and midsize enterprises in the U.S. found a significant portion beginning to use data to influence business operations. The survey found that 40% of enterprises were using new external data sources, while another 45% have begun using new internal data sources. This has led to 38% of companies creating new key performance indicators (KPIs) within their business and 55% of organizations reporting the use of new cloud-based business intelligence tools. The data assets enterprises are increasingly relying on for their business operations are more detailed, more diverse, and spread out across more locations.
Enterprises need a platform for ensuring they can access this data—which is increasingly being created at the Intelligent Edge. The network is that platform. Too often, though, legacy network architectures and systems are not able to meet the needs of today's digital-first, data-savvy businesses. Strain from legacy technology and systems will hold enterprises back from gaining the full value from the Intelligent Edge. This is driving organizations to invest in transforming their networks. As the graphic below shows, spending on the network will make up the majority share of Internet of Things Edge Infrastructure spending in the years to come.
Network Spending Comprises Largest Share of Intelligent Edge Infrastructure Spending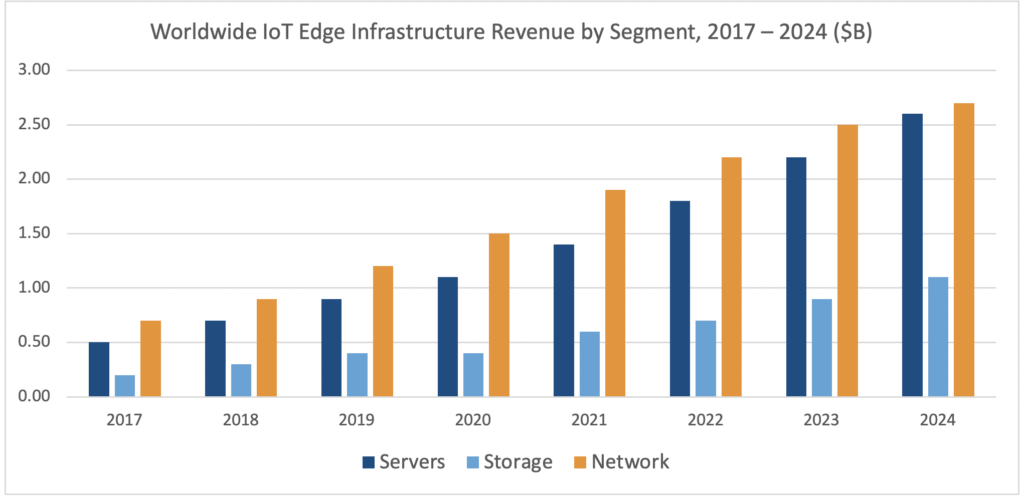 Source: IDC Worldwide Internet of Things Infrastructure Forecast, 2020–2024, July 2020
Key Tenets of an Intelligent Edge Platform
Efficiently and securely accessing, managing, and leveraging data from the Intelligent Edge requires a new platform. There are several key tenets required of this platform.
Artificial Intelligence-Enhanced Operations
When network management platforms are enhanced with machine learning (ML) and artificial intelligence (AI) capabilities, it unlocks new levels of visibility and automation. This is quickly becoming a requirement in the data age. Benefits of AIOps include:
Proactive problem resolution: ML- and AI-enhanced management platforms can learn what network performance and security behaviors in an environment are normal and abnormal. They can automatically alert when significant deviations from normal are identified—before they negatively impact the business.
Assured change management: AI-enhanced operations validate changes before they're implemented to ensure performance is not degraded.
Unified Infrastructure
Enterprises are increasingly looking for advanced management platforms that extend across all areas of the enterprise network. A centralized management console for the data center and enterprise campus, to remote worker locations and branch offices, out to IoT Edge locations and into the cloud is needed. Advantages of this platform include:
Centralized management: Single-pane-of-glass management and unified views of operations and performance provide ease of visibility and control across all domains of the enterprise network.
Greater access to innovation: With a cloud-managed system, organizations get faster access to new features and enhancements, and the management platform can extend to anywhere on the network.
Simplified, secure deployment: Common user, device and application access and usage policies across all areas of the network ensure security and ease management.
Zero Trust Security
Security must be at the forefront of any architecture discussion. The key is building security from the ground up and extending it across all areas of the network. Zero Trust networks enable:
Automated authentication: By default, every user, device, traffic flow, and "thing" on the network is authenticated. An AI-enhanced platform automatically detects devices, profiles, continuously monitors and segments them.
Consistent policy application: Role-based policies are created centrally and implemented across all aspects of the Intelligent Edge, from the core data center out to every IoT device.
Insight-driven access control: Dynamic segmentation of users, devices, and their traffic no matter where they enter the network and where they traverse within the network simplifies and secures the network.