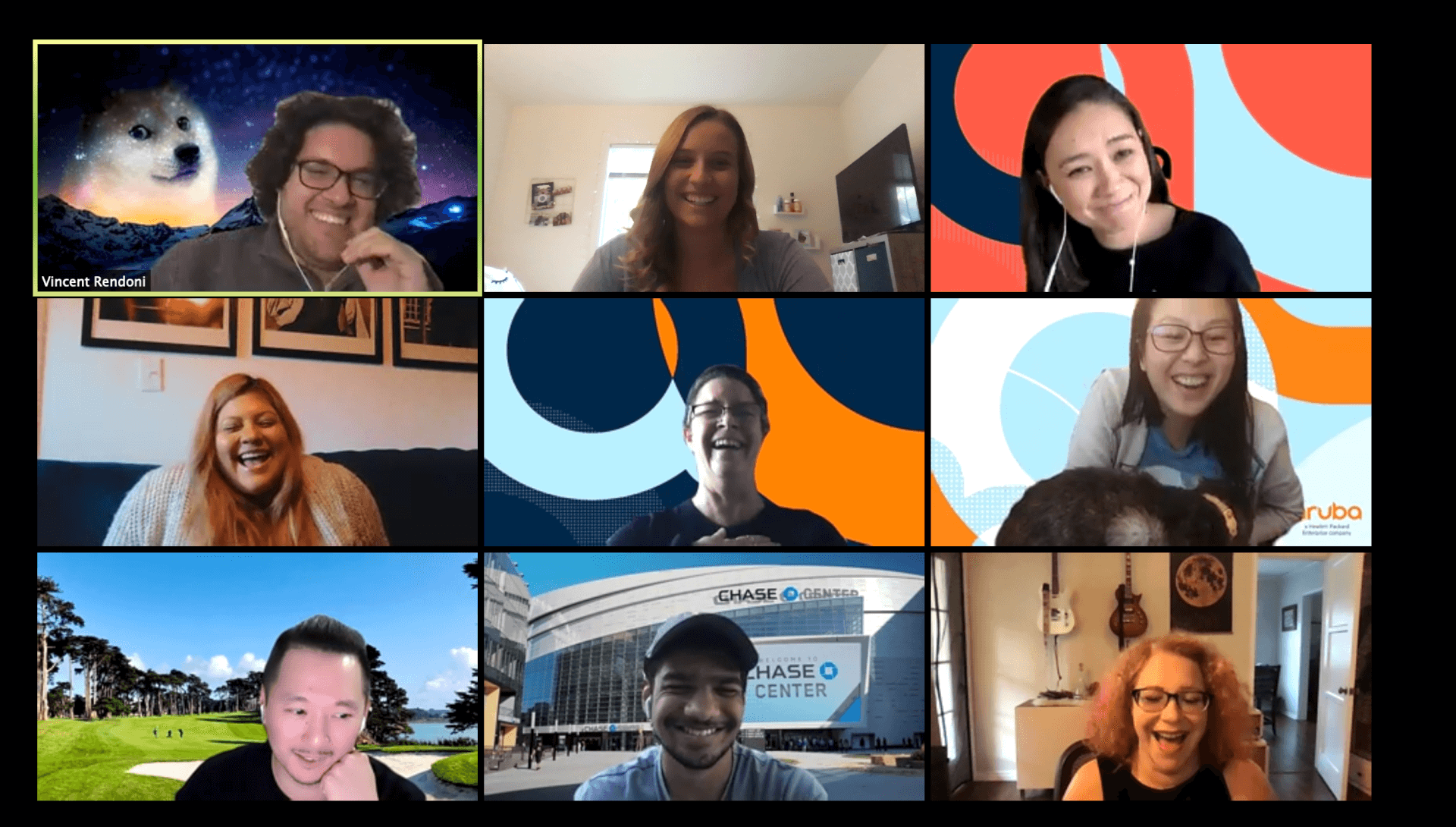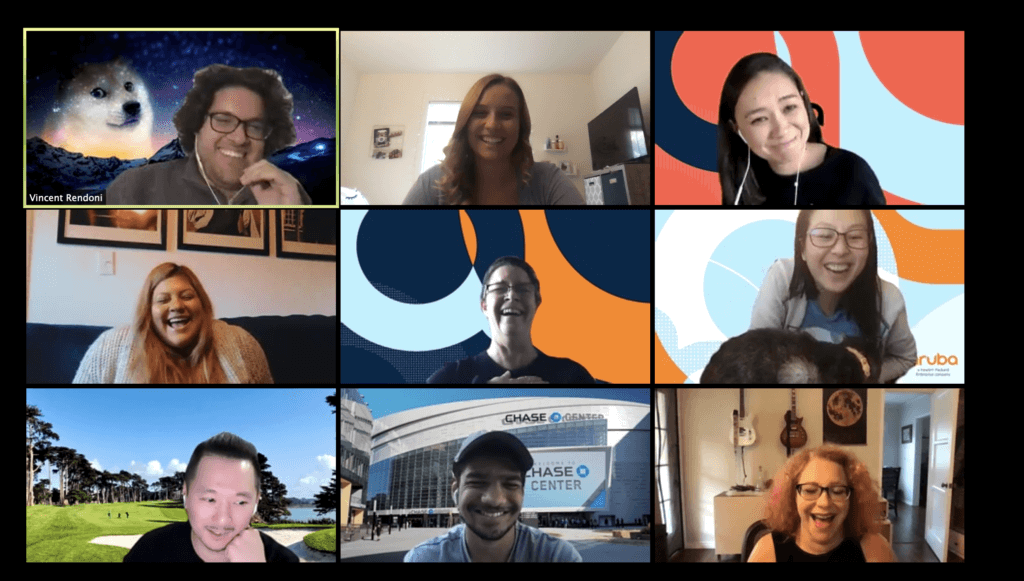 When our office first shut down, there were a lot of emotions to be had. Offices shutting down worldwide was unprecedented and scary. However, the silver lining was we got to work from home. This meant more time with our loved ones, less time getting ready for the day, and no traffic (did we even know that was possible?).
I'm not going to lie, I was definitely soaking in the advantages the first couple weeks of the shutdown. I may have had one too many cups of coffee, and the only steps I was getting was on my countless walks to the fridge... Now, let's be real here, I know I'm not the only one. But very quickly, the advantage of wearing pajamas every day, as cool as that sounded, wore out. And yes, my pajamas quite literally wore out from wearing them every day, but that's beside the point.
As time went on, we started to realize that working from home wasn't going to last only a few weeks. Aruba has always prided itself on our company culture, and we were not going to let working remotely affect our culture.
So what did Aruba do? We adapted.
Video-On Calls
When we announced we were doing Zoom calls with our video on, I don't think any of us were exactly jumping for joy. I for one have always felt awkward on video calls.
Fast-forward a few months later, and I realize that the camera on makes me feel like I'm still connected with my teammates. I still get to see their faces, their reactions, and feel engaged with my team.
Not to mention that I have now gotten to see my colleagues' pets, home offices, living rooms, and whatever else happens to make it into the background of their video. So I think it's safe to say that definitely counts as team bonding.
Designated Fun Meetings
At the end of every Wednesday, my team does what we call "White Claw Wednesday."
Yes, you read that right.
The point of this meeting is to celebrate that we're halfway through the week, connect with the team, and really just get a good laugh in. Each week a different team member comes up with a question, topic, or a game that we will do for that day, and every week it is a guaranteed laugh.
Aruba teams globally are finding ways to interact with their teams and stay connected. LATAM is doing weekly meetings to stay connected, check on one another, and play Pictionary when time allows.
Similarly, a team in EMEA does what they call "Coffee Calls" where they use the time to get some virtual social interaction. It's practically the same idea, just a little classier than White Claw Wednesday.
I think the greatest lesson learned is that it is important to take time to get to know your team. Before Covid happened, we didn't have a designated meeting with a sole focus to get to know our team better, but now it is something that we do weekly that has brought us even closer.
Connection Amid Disconnection
A common feeling during quarantine is feeling disconnected. We're not getting to do the same things we were doing at the beginning of the year – seeing friends and family as often, attending social gatherings, going to an office every day, etc.
Aruba has been a great sense of normalcy throughout this time.
While I may not be sitting at my desk in Santa Clara, I still feel connected with my colleagues and I get to see their faces every day. We're still sharing stories, laughing, and getting through this together.
A company culture is easy to maintain in an office where you can have events, free food, and easy interactions, but culture requires more effort when everyone is working remotely. Culture is truly something that you feel, and I can feel that our culture is alive and well.
I am thankful for my Aruba family and how we empower one another. How is your company culture staying alive? Let me know in the comments.
To learn more about HPE Culture, click here.