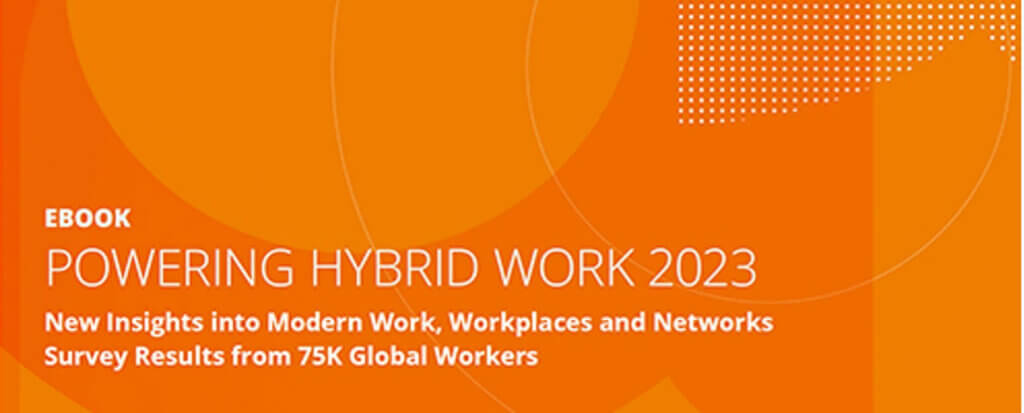 In 2020, the business economy embarked on a global experiment in the hybrid workplace that shifted when, where, and how people work. Almost everyone across every organization (except for essential services) was forced to work from home. The adoption of cloud services was higher than ever before as businesses scrambled to redesign their network infrastructure to enable connectivity for remote work. Speed and agility were vital. Since then, American workers have increasingly returned to the office, and organizations and their IT teams must chart their best path forward.
Hybrid work has become the future of work, where employees spend some days at home and others in the office, and it's the new normal. As a result, organizations continue to have a greater need for agility in IT, network procurement, and management. Channel partners have an immense opportunity to unlock new revenue and margin service opportunities by understanding and building practices around consumption-based IT.
A New, Fresh, and Profitable Way to Selling Networking
An increasingly viable approach for keeping workplace network infrastructure aligned with the acceleration in changing workplace requirements is Network as a Service (NaaS). NaaS is becoming a new priority for organizations worldwide because it enables companies to implement a network infrastructure that delivers the agility of a cloud consumption model with flexible budgeting.
HPE GreenLake for Aruba is a comprehensive NaaS offering helping partners address customer needs, accelerate entry into the consumption-based market, unlock new revenue and margin opportunities, and minimize working capital requirements. HPE GreenLake for Aruba enables organizations to consume Aruba ESP (Edge Services Platform) cloud-like, delivering business outcomes faster with the ability to mix and match acquisition, deployment, and operational models with a consistent and proven unified architecture.
Offered via subscription through a monthly recurring charge (MRC), HPE GreenLake for Aruba gives partners more choice in how they want to go to market and how much management they wish to take while allowing them to build a predictable monthly revenue stream.
Given the many uncertainties and lessons learned from the pandemic, we know one thing for sure – the future of work is hybrid. For more data-driven insights from 75,000 workers on how modern workspaces are changing IT needs and what the workplace of tomorrow holds, download and read the Aruba/Leesman eBook, Powering Hybrid Work 2023.
To learn more about how partners can realize the benefits of NaaS with HPE GreenLake for Aruba, click here.
Related Resources
How to use NaaS in a Managed Service Environment
Partner Sales: Best Practices for Selling Network as a Service
Why should Partners sell Network as a Service