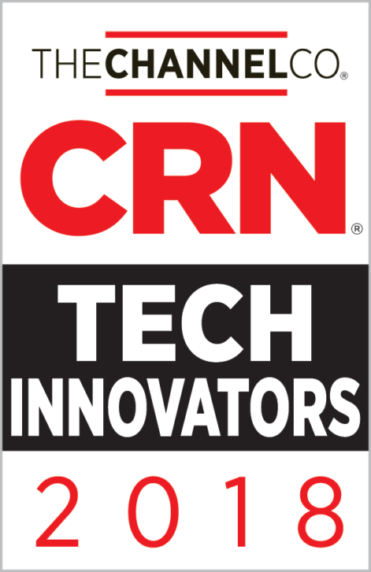 We are proud to announce that Aruba's Software Defined Branch solution took top honors in the CRN 2018 Tech Innovator Awards Enterprise Networking category announced on November 12, 2018. These annual awards honor standout hardware, software and services that are moving the IT industry forward. In compiling the 2018 Tech Innovator Awards list, CRN editors evaluated 300 products across 34 technology categories using several criteria, including technological advancements, uniqueness of features and potential to help solution providers solve end users' IT challenges.
Alleviating Branch Pain Points
The branch—the store, the hotel or the hospital— is where it all happens. The branch is where businesses interact with their customers. And delivering exceptional experiences to people and devices in these locations is more important than ever.
But it's also more challenging than ever to manage a network of distributed branch locations in a dynamic, multi-cloud, multi-site, mobile first world. It's difficult for IT to keep pace with the:
Skyrocketing number of devices connected to the network
Rise of cloud, IaaS and SaaS business applications and services
Ever-increasing security threats abound and with greater sophistication.
These organizations attempt to meet SLAs with inadequate, outdated, complex, hardware-heavy systems across multiple branch locations comprised of technology silos, multiple touchpoints and very manual intensive operation. IT staff often has to go to the branch site to make changes and troubleshoot issues.
The SD-Branch Opportunity
Think of SD-Branch as SD-WAN + SD-LAN + SD Security. 
Ideally suited for distributed enterprises undergoing digital transformation, Aruba SD-Branch delivers optimized branch experiences with simplicity at enterprise scale, optimized branch experience and integrated, best-in-class security. Benefiting from cloud-based centralized management, retail, hospitality, healthcare and other highly distributed organizations can manage SD-WAN, WLAN and LAN with unified policy across thousands of branch locations with minimal hardware on premises.
With SD-Branch, organizations can quickly modernize their branch environments to provide the user experience, application performance and security needed to meet their evolving business goals. Aruba SD-Branch provides IT teams with everything they need to quickly rollout new branch offices or "software define" existing brownfield sites, simply and securely.
At Aruba, we think SD-Branch is an exciting opportunity for our channel partners, one that offers them a differentiated solution as well as an opportunity for services.
Why Aruba SD-Branch?
Most SD-WAN products in the market today focus primarily on reducing costs by moving WAN traffic off of private dedicated MPLS links over alternate transport mediums such as lower-cost Internet connections using segmented, secure tunnels. While this is important, it only addresses part of the challenge that companies face in this cloud, mobile, IoT world – most importantly, the users, the devices and business-critical applications being accessed from the branch locations.
The Aruba SD-Branch solution goes well beyond traditional SD-WAN, providing customers with a holistic networking solution for branch locations including local wired and wireless LAN access, delivering an optimized user experience, and with policy to support mobility of users, devices and IoT across the entire distributed enterprise.
Customers define unified fine-grained network policies across the LAN, WLAN and WAN for employees, business-critical applications, workloads and IoT devices. These policies are centrally cloud-managed and enforced at local Aruba branch gateways. These gateways intelligently inspect, enforce and route WAN traffic to private data centers and public clouds dynamically and with automatic failover.
Benefiting from build-in security functions, customers can enforce robust security policy for wired and wireless LAN traffic applied at the branch edge, and across the distributed enterprise to the data center or to cloud, providing access control, firewalls, content filtering, VPN overlay and Dynamic Path Steering. Another advantage is that these policies follow the users as they move from one branch to another.
For customers that require even more security capabilities beyond what is included, Aruba delivers an open architecture and integration with best-of-breed security partners such as Palo Alto Networks, Zscaler and Checkpoint.
Key Benefits of Aruba SD-Branch
Simple centralized cloud dashboard with visibility across the across the LAN, WLAN, and WAN
Faster TTM to setup new branch location and without truck rolls
Dynamic segmentation reduces connectivity costs by intelligently routing traffic across the entire enterprise network
Role-based network policies to meet or exceed SLAs and deliver an optimized experience to users
Summary
As you can see the Aruba SD-Branch solutions provides the simplicity, agility, and security required to manage distributed enterprise networks in the modern cloud, mobile and IoT era. The folks at CRN were impressed; we know you will be too!
Related Content
Learn why Aruba SD-Branch delivers simplicity at scale.
Get an overview of Aruba SD-Branch.
Read Bob Faletra's interview with Keerti Melkote about the opportunity at the edge.