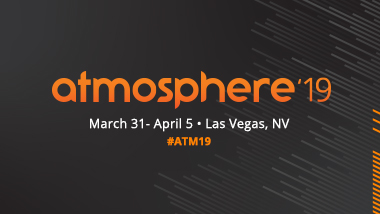 It's that time of year again where Airheads unite and descend upon sunny Las Vegas for Atmosphere 2019 and I for one am very excited. It's not often that you get to attend a conference of people who share the same passion and have the ability to share their own unique perspectives around a common set of products such as those under the Aruba brand. I thought I would take a little time and talk about the upcoming conference and some things that I am looking forward to hearing this year.
As we all know, the days of coverage-only and low-density-use networks are long gone. Even our homes have become treasure troves of large numbers of devices, many of those being Internet of Things (IoT) type gadgets. Ovens, microwaves and refrigerators all come loaded with Wi-Fi these days in efforts to make our lives simpler. Yet, these same consumer-level devices are making their way into our enterprise networks, creating security nightmares for administrators everywhere.
Aruba has taken great strides recently around increasing network security via continued development of the IntroSpect product, as well as the release of ArubaOS 8.4 and ClearPass 6.8 with support for multiuser PSK (mPSK). Simply looking at the schedule of sessions at #ATM19 shows how much Aruba knows we must find ways to combat this onslaught of easily compromised devices. With Aruba also leading the way with the implementation of WPA3 and Wi-Fi Enhanced Open (OWE) in ArubaOS 8.4, you know we're in for some great security discussions.
I also think that we will see more around cloud networking this year, maybe more than any year in the past. Let's face it. Aruba Central is a good product, but not yet a great product. I have a feeling that is about to change. Users have long needed additional features to both wireless and wired product lines to bring the management of Aruba cloud-managed networks up to par with what we can do with controllers and AirWave.
The cloud, if you haven't noticed, is a big deal. It is critical to scalability and the potential for additional features such as machine learning (ML) that continue to consume more and more compute and storage resources daily. There's a reason they call it "big data" after all. While I'm not a fortune teller, I think that within a very short period, all networks both large and small will be run in the cloud with things like controllers simply being data aggregation points to fuel the complex algorithms that will help us create those truly "self-healing" networks we've all heard about for years.
While there are many great sessions throughout the week, don't forget to network with your fellow peers and Arubans alike! I always learn a ton from the multitude of great Aruba speakers and sessions, but sometimes it's the perspective from a peer who might be facing the same challenges as you that help fix a problem and push our networks forward. And last but not least, don't be afraid to ask questions while you are at the conference. After all, the Aruba slogan is "Customer First, Customer Last" and I guarantee you they mean it.
See you in Vegas!
-Scott
Scott can be found on twitter as @theITrebel, and is an active blogger at blog.theitrebel.com and hosts a technology podcast,  The Contention Window.