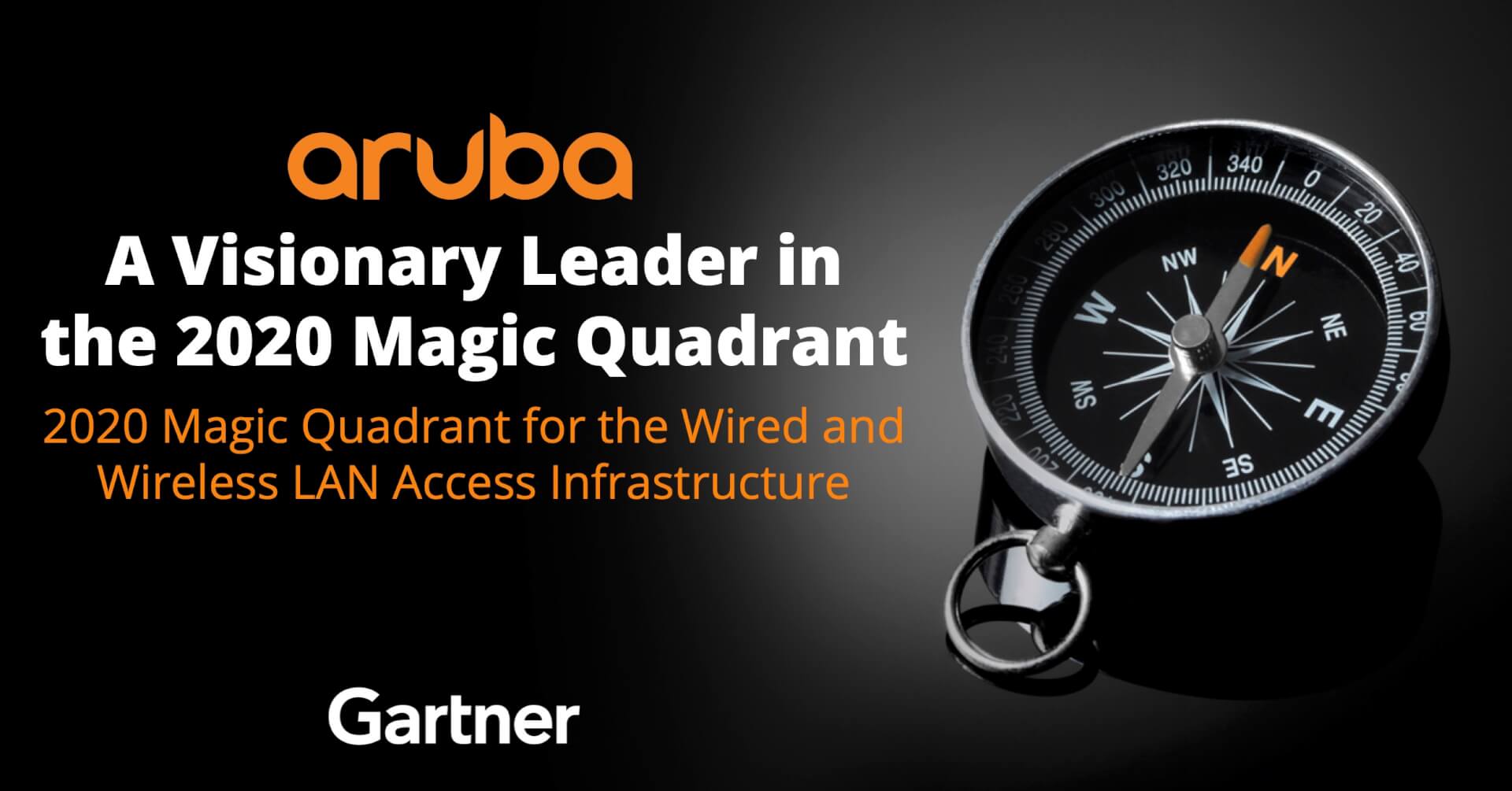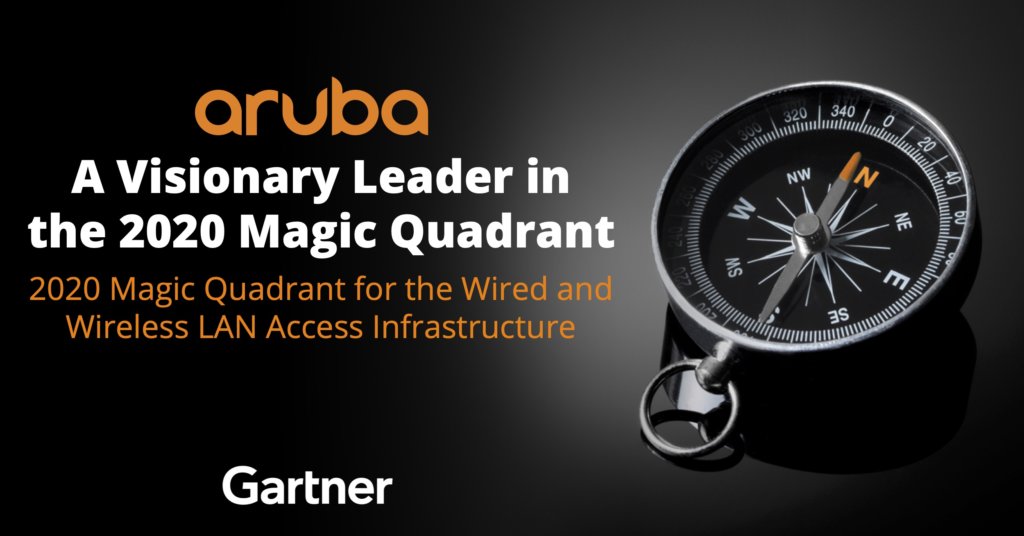 The "Magic" is in the customer experience.
The 2020 Gartner Wired and Wireless LAN Magic Quadrant was just released and I'm pleased to say that Aruba is – for the 15th year(1) in a row – positioned in the Leaders Quadrant and positioned furthest in Vision.  (I'm sure you Magic Quadrant savants are already taking out rulers to measure the dot placement, trying to divine meaning between the millimeters.) A complimentary copy of the full report is available here.
After 15 years in the Magic Quadrant, we are excited that we are as fresh and relevant to the LAN Access market as we were when we revolutionized the market back in 2002.  Reflecting on why we believe we remain Leaders, we have concluded that we keep our competitive edge because of two things: customer focus, and spirit of innovation.
To illustrate the point, I recently attended an Aruba Technology Advisory Board and was struck by one of the closing comments, "I can't believe how passionate and innovative you are, the same after all these years."
Our customers (all half a million of them) engage with us, they push us, they educate us and each other and most importantly, they trust us to be the partner they need to support their businesses.
Gartner highlighted this customer perspective in commentary about our 100,000+ Airheads user community and Atmosphere conference. Our internal rallying cry is "Customer First, Customer Last," and you will see it written on the walls of our offices – and lately, on the Zoom backgrounds of our conference calls. You will see it in our equipment donations during the early days of the pandemic, our volunteer corps, and in the heartfelt fanboy videos.
We earn our customers through innovation and the 2020 Magic Quadrant validates this. We believe that HPE (Aruba) has been recognized as the most innovative vendor in the Magic Quadrant, by being positioned furthest to the right on the Completeness of Vision axis. Our innovation takes many forms, but it is always motivated by practical customer requirements. In this past year alone, there are many "firsts" designed to enable our customers to deal with the challenges they face: work from home, new edge to cloud hybrid architectures, and an ever-increasing threat surface.
In June, we introduced Aruba ESP (Edge Services Platform) to unify all elements of the network infrastructure, offload manual tasks, automatically detect problems and solve them, and secure access of devices and people.
We were the first vendor to have our entire Wi-Fi 6 portfolio certified by the Wi-Fi Alliance and we were a primary driver in the recent FCC decision to dramatically expand unlicensed wireless spectrum with Wi Fi 6E.
Our CX switches now span from the data center to the access edge with a common operating environment, analytics-driven automation and cloud management.
Aruba Central is now the cloud-native control point to manage switches, access points and WAN connections supported by AIOps functionality that helps find and fix issues more quickly, anticipates problems and optimizes network performance.
Security, which has always been a bedrock capability, ranges from ClearPass device discovery and role-based access control to the adoption of Passpoint-based Air Pass for secure, seamless roaming between Wi Fi and 5G networks.
Vendors (and their dots) will come and go, just like products and technologies.  Early-stage entrants will be dazzled by new-found recognition and claim some sort of superiority as a result.  But it's Aruba's commitment to customers and tireless innovation that propel us through 15+ years of market trends to end up as Leaders. Again.
Gartner Magic Quadrant for the Wired and Wireless LAN Access Infrastructure, Bill Menezes, Tim Zimmerman, Christian Canales, Mike Toussaint, 4 November 2020, ID: G00463517
(1) Aruba's 15 years of placement includes HPE (Aruba) in the Magic Quadrant for the Wired & Wireless LAN Access Infrastructure from 2015-2020 (6 years), Aruba Networks in the same Magic Quadrant from 2012-2014 (3 years) and in the Magic Quadrant for Wireless LAN Access Infrastructure from 2006-2011 (6 years).
About the Magic Quadrant
Gartner does not endorse any vendor, product or service depicted in its research publications, and does not advise technology users to select only those vendors with the highest ratings or other designation. Gartner research publications consist of the opinions of Gartner's research organization and should not be construed as statements of fact. Gartner disclaims all warranties, expressed or implied, with respect to this research, including any warranties of merchantability or fitness for a particular purpose.