Ever had a new phone model or a pair of shoes catching your eye while window shopping and quickly browsing popular marketplaces for a cheaper deal? I definitely have, and I'm sure almost every other person too. The ubiquitous access to shopping and convenience that m-commerce provides is rapidly eroding the allure brick and mortar stores once hold.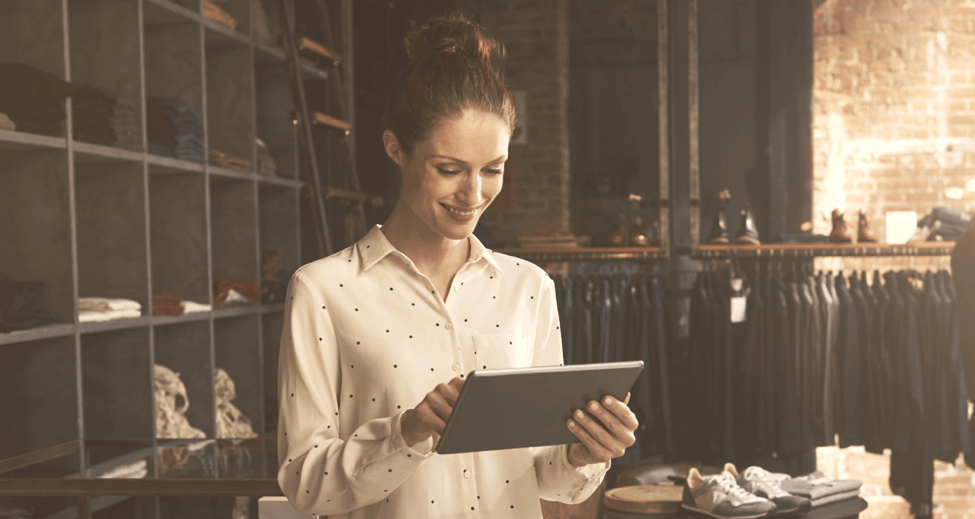 It shouldn't come as a surprise that Asia Pacific is driving global m-commerce growth, with sales in the region totaling a massive US$328 billion in 2016, an increase of 64 percent year-on-year. We are, after all, home to some 2 billion mobile Internet users with a voracious appetite to shop on the go.
For Asian retailers, implementing a mobile first strategy centered on the shopper's needs could promise a wealth of opportunities. We have seen the Internet of Things (IoT) and the use of mobile apps making their mark on consumers at a time when customer experience is the critical differentiator. Eight in ten retail organizations said that IoT has improved the overall customer experience, and for 88 percent, boosted business efficiency. From the launch of Swatch Pay in China, Find Me A Shoe virtual footwear fitting service app, YouCam Makeup to help Fruit Gathering customers in Tokyo and bitcoin payments among Japanese retailers, the possibilities for retailers are endless.
Here are some examples of how retailers have adopted IoT services to enhance the customer experience:
Wayfinding, no matter the scale of location
It is hard to imagine a garden being connected, but that is what the Royal Botanical Gardens in Madrid did. As one of the city's leading attractions, exhibits are constantly being added throughout the year. To ensure that visitors do not miss out on the latest installation, the Royal Botanical Gardens deployed over 270 Aruba BLE Beacons – enabling visitors to connect to the Wi-Fi network and download an app that delivers mapping services, turn-by-turn directions, venue-specific content, and proximity-based notifications to the visitors. Visitors can also download the app outside the Gardens to create itineraries, access audio and visual information of the flora, and even have visibility into the busy areas of the gardens.
Inventory tracking at a glance
It is a common occurrence to have to wait at the cashier's while a retail assistant goes into the back room to check on available stock for that pair of pants that you cannot seem to locate on the retail floor. The disengagement between what is on the shop floor and the inventory sitting in the back room can potentially cause a loss in sales. We recently announced a new addition to our location-based services portfolio that helps organizations easily track valued assets, resulting in improved organizational efficiency and lower capital and operational costs associated with misplaced assets. Organizations worldwide lose millions of dollars every year on high-value items and inventory that are misplaced, lost or stolen, and retailers have been quick to react and address the issue – for example, fashion retailer and apparel supplier Decks Singapore has implemented a RFID inventory and stock-taking system that saves time while ensuring greater accuracy. Apparel are tagged with RFID labels, with all incoming and outgoing items being scanned and reflected accurately so that retail employees can get faster visibility into the numbers and location of existing stocks.
Promotions and discounts with every step
Online stores seem to have the upper hand at identifying their customers, pinpointing their desires and subsequently providing the specific promotions to upsell at every opportunity. Brick and mortar shops can also have a slice of the cross-selling pie and tap into the digital intelligence of their walk-in customers through indoor positioning technology. Technologies such as the Aruba Meridian-powered mobile app allows retailers to offer a richer, highly personalized in-store shopping by using a shopper's indoor presence to tailor up-sell and cross-sell offers by product as well as by aisle. Singapore's CapitaLand malls employed Bluetooth Low Energy (BTLE) beacons to enable in-pocket notification and tracking of the customer path, even if the phone is stowed away in bags or pockets.
Cashless payment
For smaller businesses and retailers, going cashless may seem difficult and understandably so. There is always the fear of identity theft as well as the lack of infrastructure and knowledge of the digital world. However, going fully digital is inevitable as the push towards cashless societies across Asia Pacific (excluding China and India) will grow exponentially to reach almost US$272 billion by 2021. China is leading the way, where mobile payment services are dominated by Internet behemoths like Tencent and Alibaba-backed Ant Financial, taking 40 percent and 54 percent share respectively of the third-party mobile payment market. Their ubiquitous QR code-based mobile payment solutions, which are now found next to nearly every cash register, is making a foray into overseas markets.
Smart stores
Overcrowded spaces or lack of retail staff are some of the factors that make us averse to shopping. Mega-stores such as Ikea, Nebraska Furniture Mart, and Tesco may have a high retail staff headcount, but are they fully maximizing their resources and space to keep up with shoppers' needs? With analytics solutions such as Aruba's Analytics and Location Engine (ALE), retailers can analyze data to ascertain where there might be customers building up and essentially, have better visibility over their traffic within the store. The real-time analytics tell you when customers come and go and when business is booming and this lets retailers align staffing levels according to the demand.
With all these upcoming technologies, it is inevitable that IoT is the future of retail and it is only a matter of time before all retailers make the switch or risk losing out in the highly competitive retail industry. Amidst all the instability in the shopping scene from increasing rental fees to lesser shoppers' expenditure, brick and mortar shops are poised to rise again if they choose to change their business mindsets.