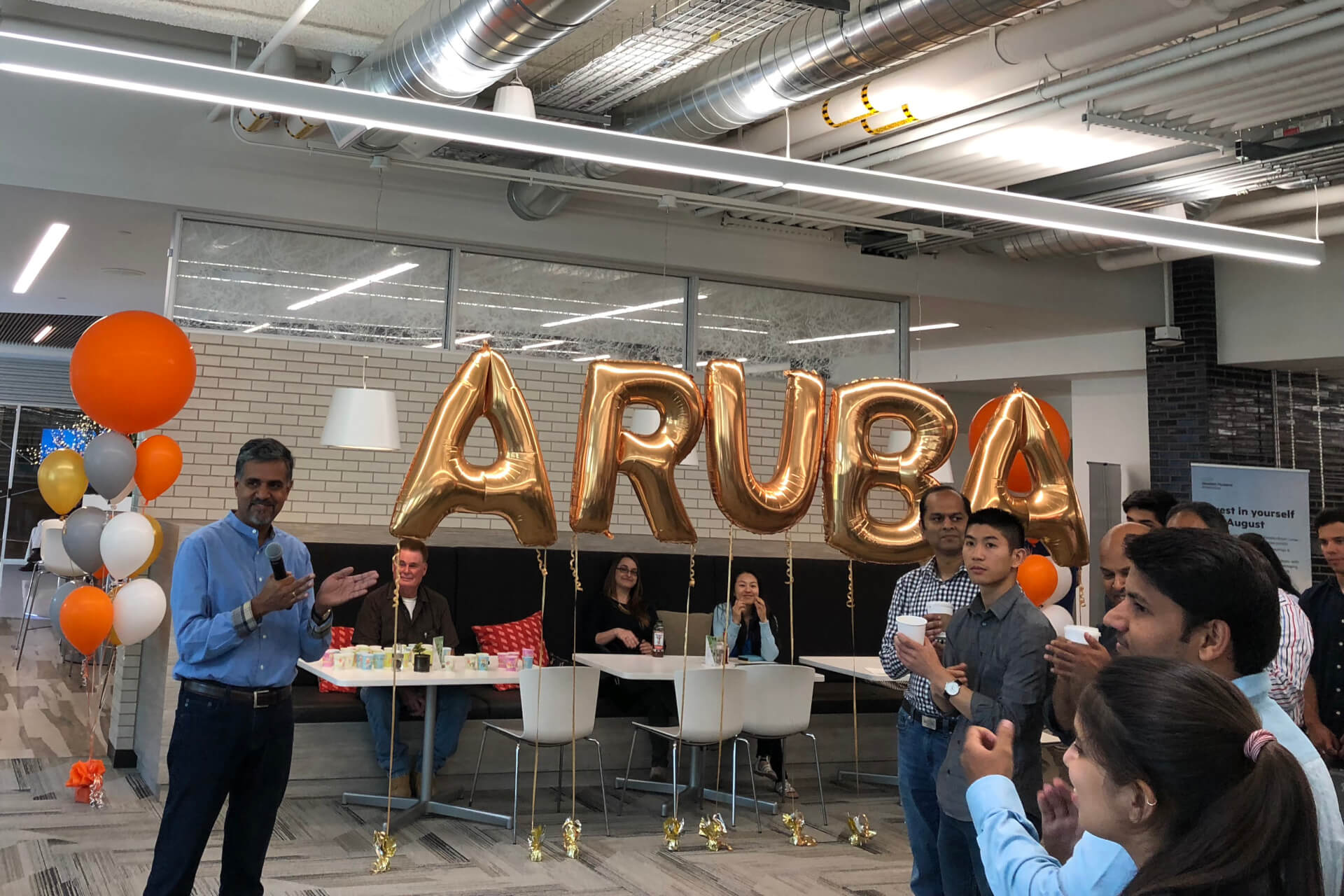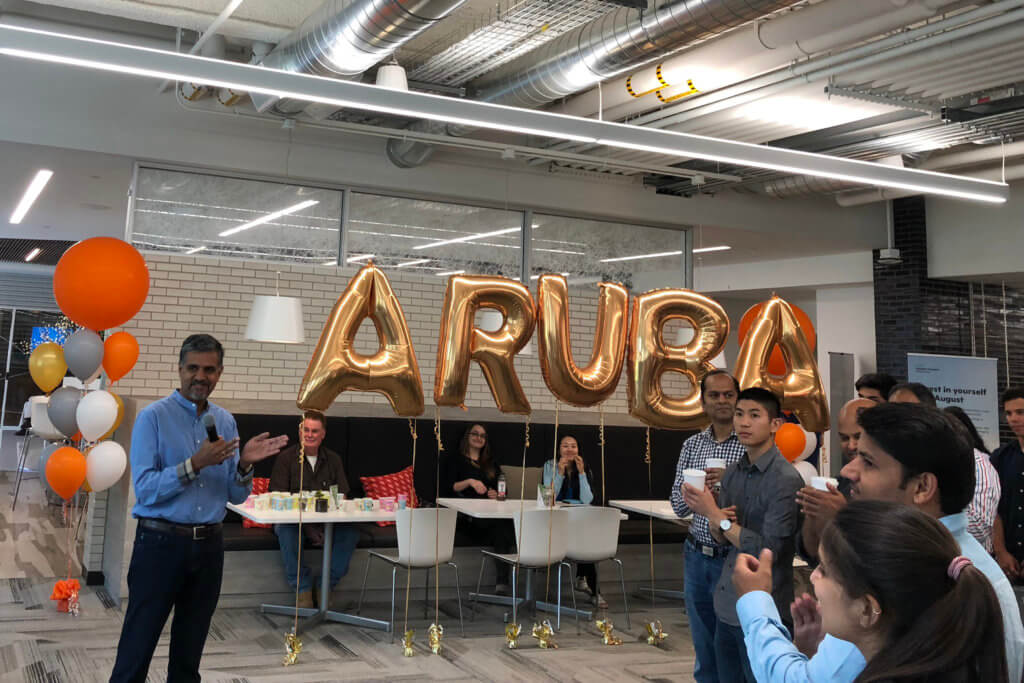 On August 8th, the Aruba Santa Clara headquarters was buzzing with interns ready to showcase their contributions and project outcomes. This talented team of Aruba interns had an opportunity to share their experience at our signature event of the summer, the Aruba Intern Project Fair. With more than 50 interns joining the site this year, the largest onsite thus far, we had 47 interns in the summer program. Each had the chance to connect with 350+ Aruba hiring managers, colleagues, and executives, including Aruba Co-founder and President Keerti Melkote and CTO Partha Narasimhan.
Each intern designed a 20x30 poster that highlighted their project, deliverables, and accomplishments from their internship. They also prepared a 60-second elevator pitch where they had to explain—rapidly and succinctly—everything they had done with their team.
And the winners are…
While the Project Fair is predominantly a networking event, it is also a competition. Santa Clara employees discovered what the interns had to offer and were encouraged to vote for their favorite.
At the conclusion of the event, Keerti awarded prizes, including a new HP laptop and monitor, to two winners of the People's Choice Awards. A big congrats to Team WLAN, as both winners came from the WLAN organization:
First place went to Swara Srinivasan, AP System Test Engineering Intern from Carnegie Mellon University
Second place was awarded to Nikunj Naresh Shah, Technical Marketing Engineering Intern from Southern Methodist University
The day after the Project Fair, the interns concluded their 2x a week professional and social group event series with a well-deserved trip to Santa Cruz, CA. All-in-all, this very engaged group of interns left their mark on the company. We are looking forward to their return in the future, to contribute more ideas and innovation and continue to ignite Aruba.
If you didn't get a chance to connect with the interns or attend the Project Fair, you can still learn more about their work at Aruba (and even find out what their hidden talents are) at our Intern Blog series.
Tags: