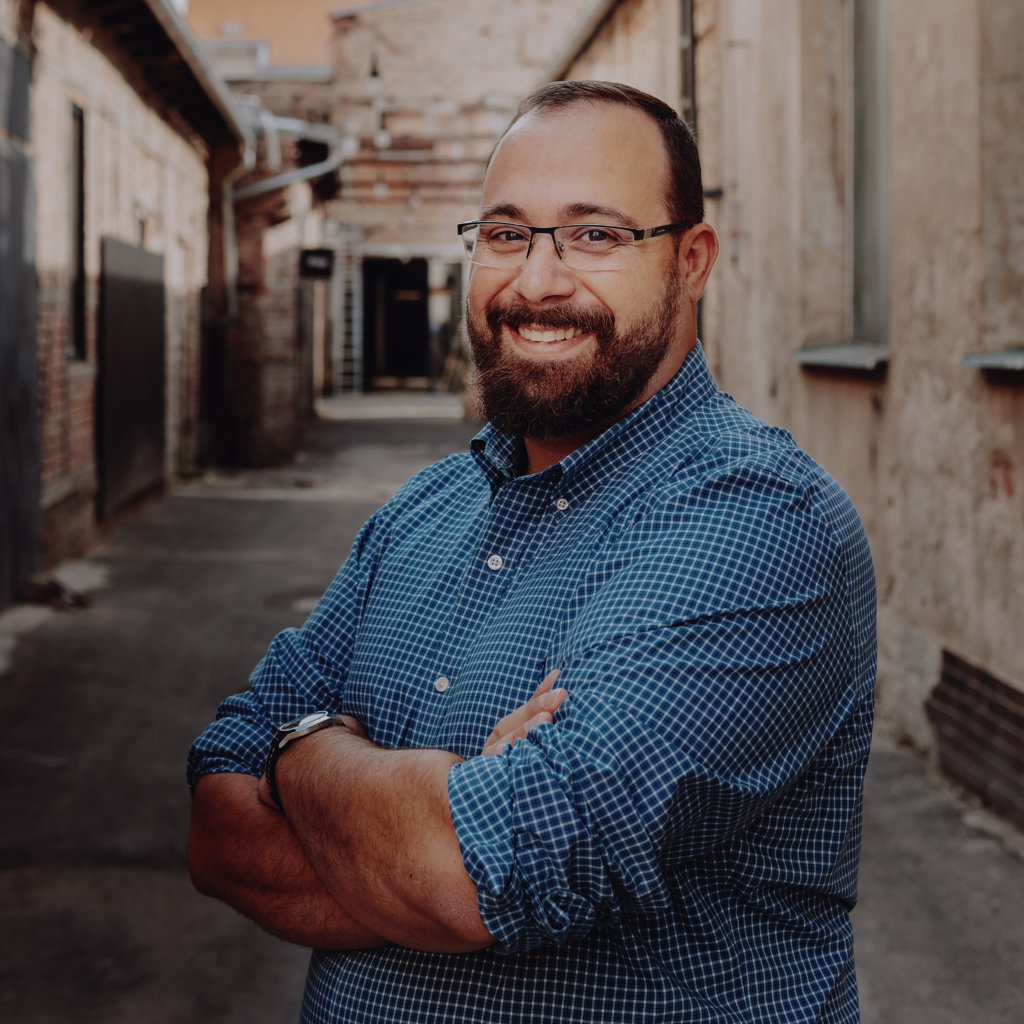 Max Mortillaro has been a Tech Field Day delegate since 2016. He brings data center expertise and a European flair to the events. Max is the owner and analyst of TECHunplugged, an independent market research and content company in EMEA. He has run the technology blog Kamshin since 2008. Max is French and lives with his family in Prague, Czech Republic. Tune into Max's TECHunplugged podcast. Follow him at @DarkkAvenger.
Register now to see the #TFD20 Aruba livestream on Friday, November 15 and learn how to simplify networking tasks with automation.
Jamie: How did you get initially get involved in Tech Field Day events?
Max: It all started in 2015 when I was getting more and more interested in what was happening outside of the VMware User Group (VMUG) community. An Italian guy I followed on Twitter (Enrico Signoretti) organized a storage conference called TECHunplugged in London. I went there and met some other Twitter acquaintances and friends, and Enrico introduced me to Stephen Foskett, the founder of Tech Field Day.
Long story short, in 2016 I attended my first TFDx at Cisco Live Europe. Of course, all of those folks I met in London are now close friends. It also turns out that as Enrico went onward with new experiences in his professional career, I was invited to join TECHunplugged by Arjan Timmerman, and now it's the two of us running TECHunplugged (with a very different orientation these days).
Jamie: What's your favorite memory from Tech Field Day events?
Max: I have so many good memories that it would be hard to isolate one. It is an incredible event, run by incredible people, with meticulous execution and amazingly nice delegates.
Tech Field Day has moved my professional life to completely unsuspected places. My best memories are the fun times spent with all my friends and the TFD crew. I think my visit to Ohio (to the HQ and Stephen's family) is the most memorable moment for me. It's partially TFD-related, but it's an intimate moment to remember.
Jamie: What's the best part about how Tech Field Day events have evolved over time?
Max: Having various TFDs about multiple topics. That also means I may miss some of the friends due to varying expertise and interest areas, but it also gives more consistency.
Jamie: Do you miss anything about the early Tech Field Day events?
Max: What I miss the most is not being at one of the old school TFDs with both Stephen and Tom Hollingsworth.
Jamie: How have the vendors' approach to Tech Field Day events changed over time?
Max: I think (that's my humble opinion of course) that for vendors, TFD evolved from a "niche nerd gathering event" (not trying to be dismissive, but giving my thought of how it may have been perceived) into the go-to unavoidable independent industry event series.
Tech Field Day has earned its respect by creating a unique concept that not only works perfectly, but also scales. This goes hand in hand with flawless execution and the creation of a repeatable and seamless experience at each event for vendors and delegates alike.
It takes a lot of effort to attain this level, and anybody who has organized events know that the logistics are a massive part. As someone who can be at times extremely meticulous and focused on the little details (on top of the broader view), this is something I hugely appreciate.
Another thing that TFD got right is engaging with influencers and their audiences, and leveraging social media properly.
"Is there a TFD video for that product or solution" is the standard question these days. Decision makers and decision influencers no longer rely on the vendor messaging alone. Just as you go check for all sorts of reviews before you buy a home appliance or the latest expensive gadget, so do IT folks. And in this industry, TFD is one of the few places where you get impartial reviews.
The value for the customer is clear, but what about vendors? If they've done a good job, it completely reinforces their product review. If they haven't done a good job, they get back from the event with valuable independent feedback about what makes sense.
In my view it's a big win-win.
Jamie: Why do you participate in Tech Field Day events?
Max: I'm one of the newest delegates, having done my first event in 2016, but it seems that I caught up quickly on participating. I've been at 18 events since!
TFD has a totally different perspective than large public conferences have. The audience is different, with the "delegate" concept, the content is different, the interaction is key and this gives in my opinion much more value than any major conference can give.
The ability to talk with vendors, question, clarify, challenge is unique in the industry.
It's not that the delegates are looking at taking any opportunity to criticize, but we want to understand. And you never have a chance to understand and ask out there. Unless you are an analyst and can engage with the vendors, as a "regular" user you only get hammered by preformatted content.
Is it bad? Not necessarily, but general marketing messaging is one side of the coin—you need to get the point, but the other side of the coin is understand the why and the how.
This is in my view why TFD is the industry event that keeps on giving. I don't want to pat myself on the back for being a delegate (anybody can apply to become a delegate, and this is no old-boys club). But if you ask me why I continue participating and where's the value, here's my take: This is the only place where I can interact with a small group of industry peers and exchange ideas about the industry in a small and relaxed setup. We're all together, without the rush of a big conference. And we get to talk with many amazing vendors, and for me this has opened so many conversations I never even dreamed to have.
Register now to see the #TFD20 Aruba livestream on Friday, November 15 and learn how to simplify networking tasks with automation.