Meet René Jorissen, Aruba Mobile First Expert (AMFX) and Solution Specialist with 4IP B.V. I interviewed René to find out how he got started in mobility and how becoming an AMFX has brought him new opportunities as an Aruba Partner Ambassador. 
The AMFX badge is the highest level of achievement within the Aruba certification program. The AMFX Hall of Fame celebrates the elite network professionals that chose to align themselves with Aruba, the most innovative industry disrupter.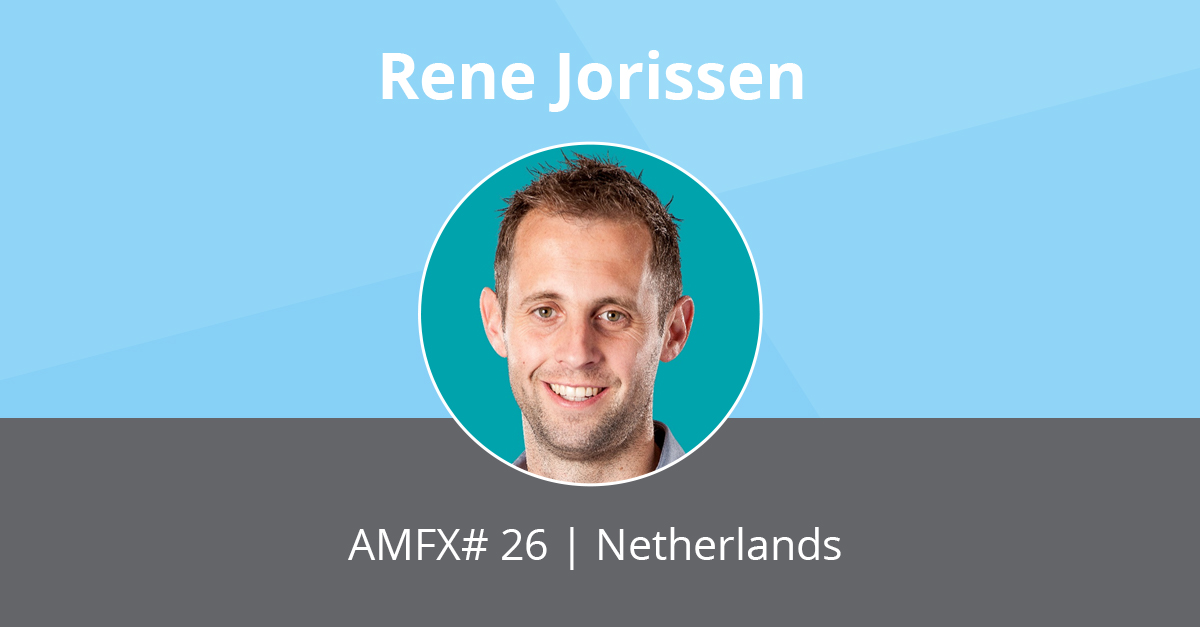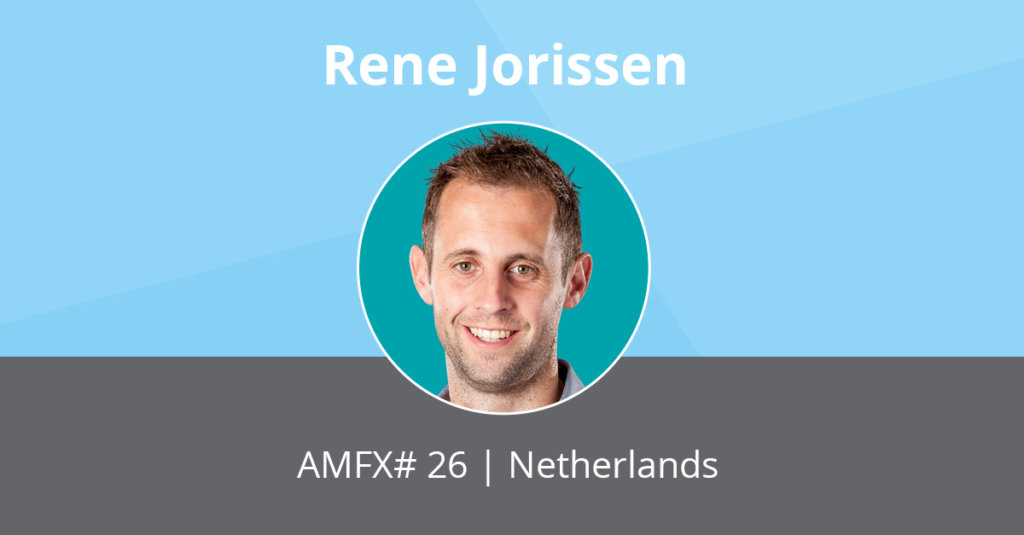 Company: 4IP B.V.
Title/Role: Co-owner & Solution Specialist
LinkedIn: René Jorissen
Airheads Profile: @René Jorissen
Certifications:
Jenna: How did you begin your career journey in mobility?
René: From the moment I went to university, I focused on networking including switching, routing, firewalling, wireless and security. These topics have been my focus ever since, especially while working at 4IP.
4IP is a networking-only company, so we focus solely on connectivity. We are also "special" in the way we do business. We must sell ourselves (hhhhmmmmm, doesn't that sound strange!!). What I mean is, we don't sell hardware, software or licenses, but only services. We are continuously talking with customers about the way we can help them, and mobility is a huge topic for them – especially in the last couple of years with all the different devices people use while being at different places during different times of the day. This means mobility has always been and will always be a topic on the agenda.
Jenna: What made you invest in learning about Aruba and becoming an Aruba Mobile First Expert?
René: I heard about the Expert certification via our Aruba Partner Systems Engineer René van Dorst. I thought: "Let's give it a try!" I have a lot of experience with the Aruba products, especially wireless LAN and I did the Advanced Troubleshooting training several years ago, and so I booked the ACMX exam. The first time I failed with 68%. I went home and directly booked the exam again. I then knew which topics I had to look at, and the second time I passed the exam. Luckily, when I took the ACCX and ACDX exams I passed both of them the first time.
Jenna: How has becoming an AMFX impacted your interactions with customers, colleagues and managers?
René: It has affected me a lot. I posted my AMFX result on LinkedIn and several other social medias and many people congratulated me. Because we work very pragmatically at 4IP, colleagues, business partners, customers and even Aruba staff now know to find me if they have questions or challenges with wireless and wired LAN solutions. They can easily reach out to me to get in touch. I also have the feeling that becoming an AMFX helps during support tickets and calls with HPE Aruba. It seems like the support engineer takes you more seriously, because they know I already did some advanced troubleshooting before creating a ticket.
Jenna: What are the top things that you gained from being an Aruba AMFX?
René: First, a lot more recognition for the work I am doing. Customers, colleagues or competitors also are trying to achieve Professional or Expert certification and they know what you have to do, and at which level your knowledge should be to get those certifications.
The AMFX certification also helped me to become an Aruba Partner Ambassador. I am very happy I have the opportunity to follow the Partner Ambassador program, with opportunities to access webinars on the latest developments and talk to other Partner Ambassadors around the world.
Jenna: Can you share a story that called upon your expert knowledge?
René: Because of the Partner Ambassador program, I got some early access to features like downloadable user roles and user-based tunneling. One of our customers built a new office center and asked us to design and implement the new network. This gave me the opportunity to tell them about features and solutions like Dynamic Segmentation, colorless ports, ArubaOS8, ClearPass and its third-party integration like Microsoft Intune and more. The customer was very enthusiastic and gave me the opportunity "to do my thing." He gave me complete freedom to build and design the network to the latest standards and technologies and provide the optimum user experience and mobility for all their employees.
Jenna: Can you share some advice for individuals who want to become an AMFX?
René: The most important to me is having fun while doing your job. Just gain a lot of experience on the different HPE Aruba products and solutions. Do a lot of implementations, do a lot of testing and the most import, do a lot of TROUBLESHOOTING. I am certain that troubleshooting many problems and customer issues helps you get the most knowledge.
Also try to look at issues with a helicopter view. Start eliminating possible causes and keep zooming in to find the root cause and gain knowledge on all ins-and-outs of a solution.
Jenna: What is your favorite personal tech?
René: I have several favorite pieces, like my AirConsole to manage network devices via a console cable. The AirConsole gives me the opportunity to get console access via Bluetooth, so I don't need to sit or stand in noisy and cold server rooms.
Another is my home lab. Thanks to achieving the AFMX certification and becoming an Aruba Partner Ambassador, I got some nice components, like HPE 2930F switches, 7005 Mobility Controller, a virtual Mobility Conductor, different APs and a RAP. I already had a ClearPass instance. They are all implemented in my home network, where my wife and oldest kid are the most critical customers out there!!! All the stuff helps me to test all new functionalities and the latest firmware.
Jenna: What is your favorite internet meme?
René: I don't have a favorite meme, but one of my childhood idols is Arnold Schwarzenegger (and I'm not ashamed of that). So, everything with "I'll be back" or "Get to the chopper" is fine for me.